How to skip a season and go straight to summer
By Geneviève O'Gleman, nutritionist, savourer.ca
Beautiful days are on the horizon and they make us dream of the post-crisis period, the end of seclusion, a return to a more normal life... All the little signs of nature that make us believe that summer is coming are also filled with hope.
Even though I know that in many parts of Quebec, the grass is still well hidden under the snow, in my Laval flowerbeds, flowers have begun to bloom. I was moved when I saw them, and I couldn't resist posting them on my social networks. You know what? My little crocuses got more likes mentions than a chocolate cake! Now that says a lot! These days, we're clinging to anything that can bring us closer to summer.
It's come to that. We're tired of spring 2020. Enough is enough. We want to move on to the next season! Unfortunately, we can't go out on the street and hold a demonstration to cancel spring...
What we can do is make believe that summer is already here. Play "as if", like when we were kids. Well, why not? We can do that!
We can forget, for a day, everything that's going on around us. We can stay indoors and play summer. Forget talk flattening curves, statistics, government action, mask shortages, and emergency aid. Let's put COVID-19 on hold and look to the future, to the post-crisis period.
Let's prepare a picnic by laying the checkered tablecloth on the living room floor, or a beach party in the basement by turning up the music (and the thermostat), or an aperitif on the balcony if the sun decides to cooperate. I guarantee you that this plan, which is more effective than a sun dance, will be a huge boost for your morale.
Start your day with an ice pop breakfast. Yes, yes, a popsicle for breakfast! Best way to feel instantly on vacation. Or, if you'd rather save the best for last, make those frozen fudges for dessert. They're a true emblem of summer, and with only three ingredients, they're a cinch to produce.
To go with the aperitif, you need something fresh and colourful, like summer. Have a fiesta with a corn and bean salsa and a guacamole muy rico (that means super tasty in Spanish). With chips, a beer, or a small non-alcoholic cooler, eaten on your balcony while enjoying the end of the day's rays, and greeting your neighbour from afar, I tell you, that's the way to go!
And speaking of barbecues, the king of the barbecue is definitely the burger. Follow up your special summer menu with my favourite recipe (for a major-league burger). If you don't have a barbecue, you can pretend to have one and cook up storm in a striated frying pan. My burger won't disappoint you. From what you have left in the fridge, create a tray of colourful and varied toppings. Sauces, fresh or marinated vegetables, cheeses, lettuce, herbs... I'm giving you oodles of ideas here, and each one can be used to create original combinations. It's party time!
To make your simulated summer even more believable, you also need colourful salads. Go to empty-fridge mode. A tip to make your feast taste like summer: add grilled halloumi cheese. It's a firm cheese that doesn't melt. It turns golden and adds a touch of magic to all your salads, like this one or this other one. Grille on the barbecue or in a pan, then placed on top of your vegetable, couscous, or quinoa salads, halloumi adds that little something that makes all the difference and makes you feel like you're really on vacation.
A 100% summer menu and a firm intention to take your mind off things – sometimes that's all it takes to give yourself a new lease on life so that you can continue to respect the lockdown measures like good little girls and boys.
And I wouldn't be surprised if Mother Nature got caught up in our plan and decided to move summer ahead as She watches us frolic. In any case, there's no harm in trying!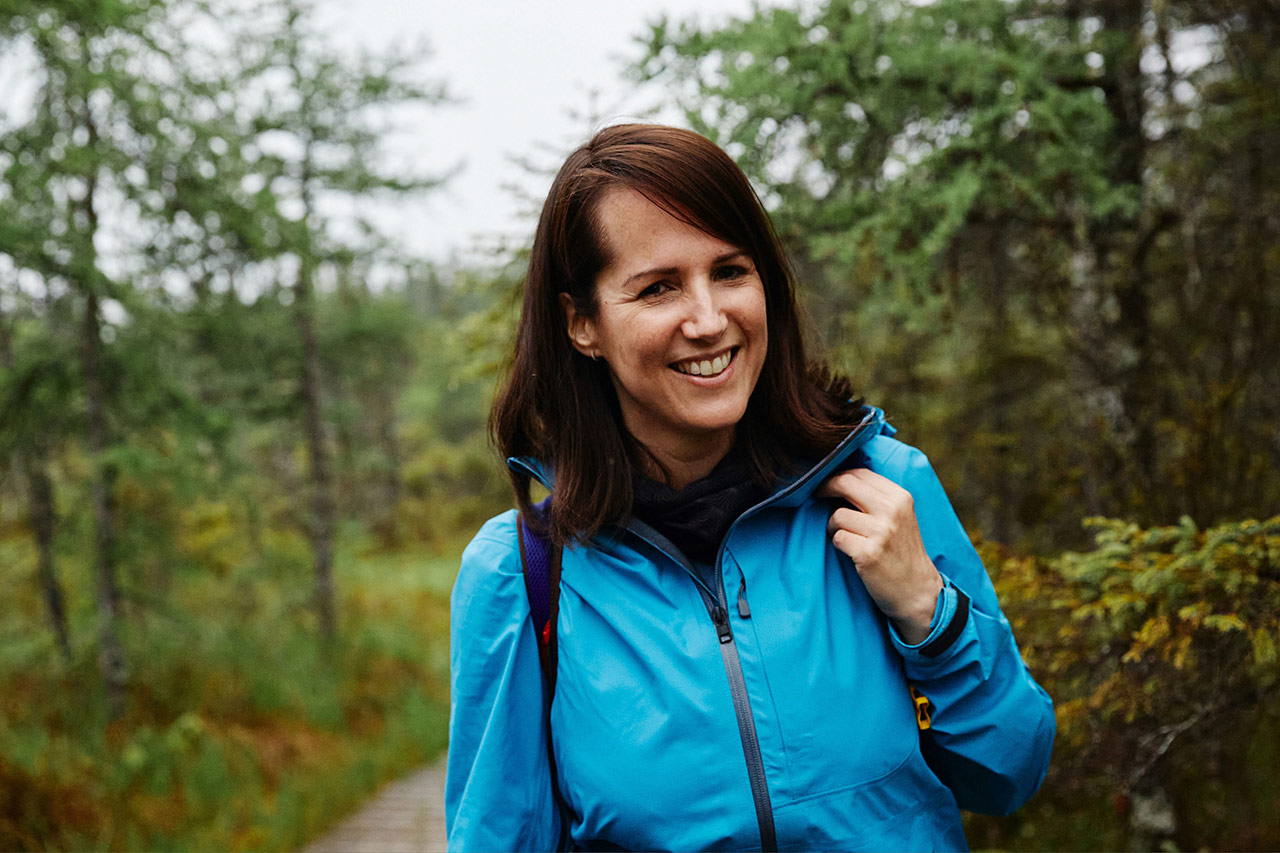 About Geneviève O'Gleman
Geneviève O'Gleman is at the helm of the Savourer show on Radio-Canada and editor of the web magazine savourer.ca. She has just launched her recipe book Fast food santé, a best seller available throughout Quebec.