At our home cabin
A musical selection courtesy of Mathieu Charlebois
My family has never had a cabin. Nor did we rent one for the holidays. My summers were spent running up and down the back alley, and the winters were spent in the basement playing some serious Super Mario.
Does this mean that I'm the worst person to make a cabin playlist? Quite the opposite! The cabin in these cabin songs is of absolutely secondary importance.
A cabin is a state of mind. It's an immaterial place composed of nostalgia for a time we don't need to have known, acoustic guitars (unless your synthesizer runs on gas, it's useless here), and the impression that the tune is crackling like an old vinyl record even though it was only released last year.
It's a good thing that the cabin is a state of mind rather than a place, since we're all stuck at home right now. So we close our eyes, listen to the music, and imagine ourselves petting a moose while fishing from a rowboat by the fire, like we would at the cabin. (I did already mention that I've never been to a cabin, didn't I?)
1. Welcome soleil - Jim et Bertrand
It's a song about the sun whose rays enter through the window and makes us notice the dust floating in the air. How magnificent this dust suddenly seems… thank you, sun! But it's also a song about the metaphorical sun, the one that comes after a long period of turmoil.
And if your children have any questions about the sentence "Si en plus de tout ça tu veux bien / Sécher ma portion de Colombien," (if on top of all that you're willing to / dry my portion of Colombian) Jim et Bertrand are obviously talking about their portion of ceviche, that traditional Colombian dish, and nothing else.
2. Two of Us - The Beatles
Recording the Let it Be album was difficult for the four boys in the wind, who got sick and tired of each other, a feeling that might turn out to be shared by certain families, after a few weeks of lockdown. But what did they do, the Beatles, after that difficult period? They recorded Abbey Road, one of the best albums of all times. There's a lesson here, eh?
3. L'amitié - Françoise Hardy
The joy of the home cabin is that the Wi-Fi is generally more reliable than the Wi-Fi at the cabin cabin. So we can open Facetime and check in with friends.
4. Our house - Crosby, Still, Nash and Young
"Our house," is the song to listen to at the cabin, to get homesick for your real home. The one where there's a cat, children, life, and… oh well never mind, we actually are in our house. What a coincidence!
5. Chacun dans son espace - Vincent Vallières
I could have chosen this song exclusively for its title which translates loosely to everyone in their own space (and I kind of did, let's be honest), but this tune has really left its mark on my cabin playlist for its music. After all, one has to get to the cabin, and Chacun dans son espace is so much a road song that we could almost climb onto it to go travelling.
6. Wild World - Cat Stevens
We do indeed live in a wild word, don't we now, old Cat? You can say that again. Even if it doesn't look like it when you look outside and see only empty streets, it is, indeed, wild.
7. Dans la nature - Avec pas d'casque
Where are you going oh head of mind? Right now, nowhere. But if I could, into nature. In the meantime, you can follow the rhythm of the horse trotting in the song by Avec pas d'casque and it's like you were there.
8. Kraft Dinner - Lisa Leblanc
« Au pire, on rira ensemble
On mangera du Kraft Dinner
C'est tout c'qu'on a d'besoin »
(Worse case scenario, we'll laugh together
Eat Kraft dinner
It's all we need)
These days, we all kind of feel like the worst is happening. And good thing that all we need is Kraft Dinner, because that's all that was left at the grocery store.
9. Histoire sans paroles - Harmonium
Sounds of waves from the beginning until the end, no less than 17 minutes later… you'll go on quite the trip with Harmonium. The song has no words, as the title indicates, so play a game with your kids: are they able, also, not to say a single word, just for the duration of the song? No need to tell them that it lasts so long…
10. Homeward Bound - Simon and Garfunkel
Paul Simon was tired of being on the road, he couldn't wait to get home, and his feeling is contagious. The power of music manages to make us feel nostalgic for home… even though we've been in lockdown for three weeks, right at home...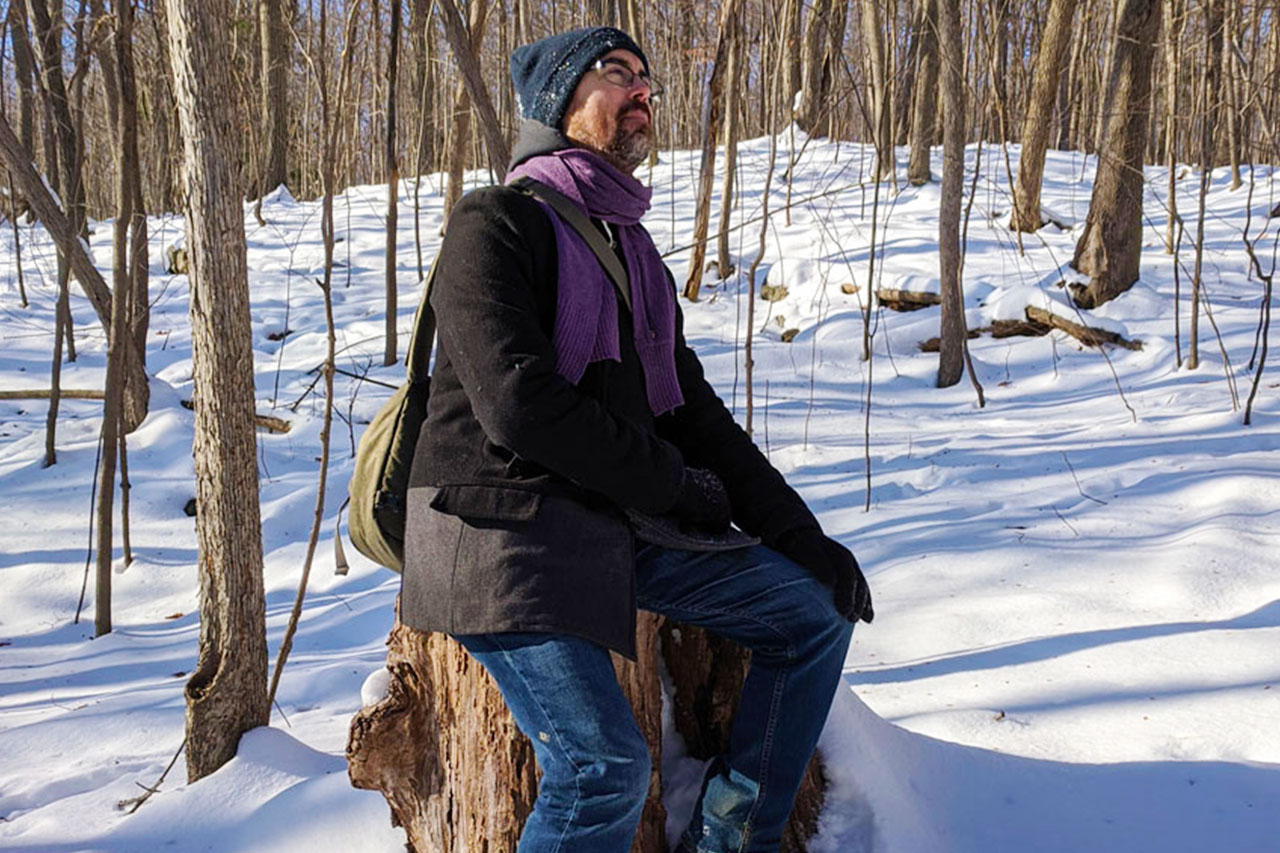 About Mathieu Charlebois
AFormer musician turned journalist, turned political columnist, turned author of humor, Mathieu Charlebois regularly writes for Curium and L'actualité magazines, in addition to making podcasts (including Comment être drôle, with Julien Corriveau) and posters of photos of food on Instagram.