Gaspésie's peaks
Get off the beaten path
The fascinating secrets of the majestic Chic-Chocs mountains are waiting to be discovered. For real snow enthusiasts or less experienced outdoor enthusiasts looking for new winter experiences, the brand-new Parc national de la Gaspésie Mountain School will offer you the very best tools to answer the call of the peaks.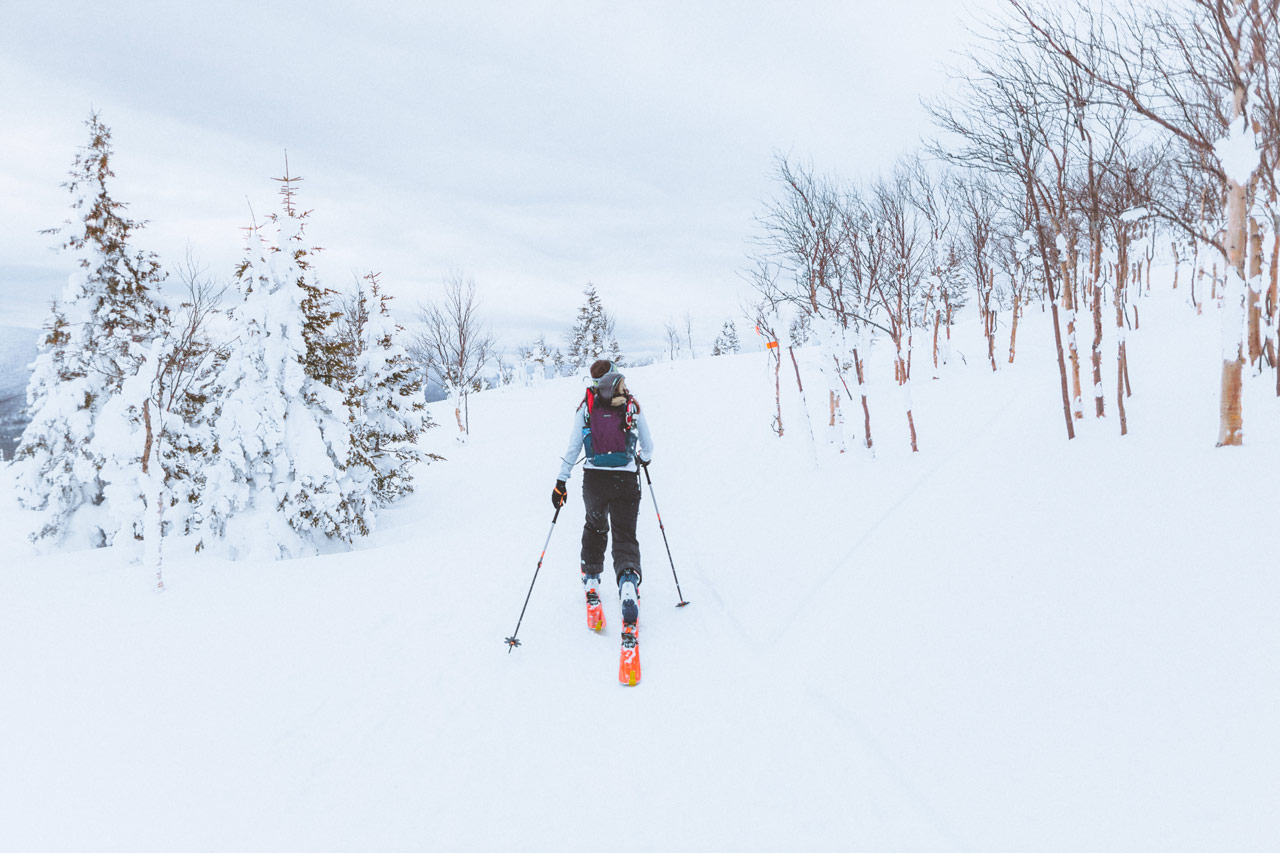 Activities
In this enchanting environment where snow conditions are one of a kind, winter enthusiasts will have a blast! After enjoying a vast array of activities, you'll head home with memories to cherish forever.
Cross-country skiing and backcountry skiing
Parc national de la Gaspésie also offers some trails for cross-country skiing and backcountry skiing enthusiasts.
Equipment rental offered at the Mountain School.
---
Accommodations
Be among the first to hit the trails! A wide range of accommodation options – from comfortable cabins to rooms in a four-star hotel, lodge, or inn, to an isolated hut in the forest – will enable you to sleep a few steps from the trails, providing easy access to the most beautiful peaks of the territory.
New
Mountain School
Our brand-new Mountain School offers the ideal tools when you're irresistibly drawn to the peaks. It is a meeting place to meet, gather information, and exchange advice in a spirit of sharing and discovery. Through an introduction to off-piste skiing or snowshoeing, professional guides will help you better understand the mountain environment and develop your skills for a better winter experience. There's something for everyone, and for all levels, made accessible via a wide range of activities and new equipment available for rent.
Skiing with caribou
Instructions to be followed
It is recommended to follow these few guidelines to avoid, as much as possible, interfering with caribou activities.