Thirteen jobs for student adventurers
In collaboration with Mélanie Pageau
Every summer, Sépaq offers nearly 1,000 positions at its 46 establishments located throughout the province. Since you'll be looking for a job to pay for your studies, it's better to choose work that offers you a unique experience! And who knows, it could be the beginning of lasting friendships or a career in Quebec's largest outdoor network. Here are 13 jobs for adventure-loving students!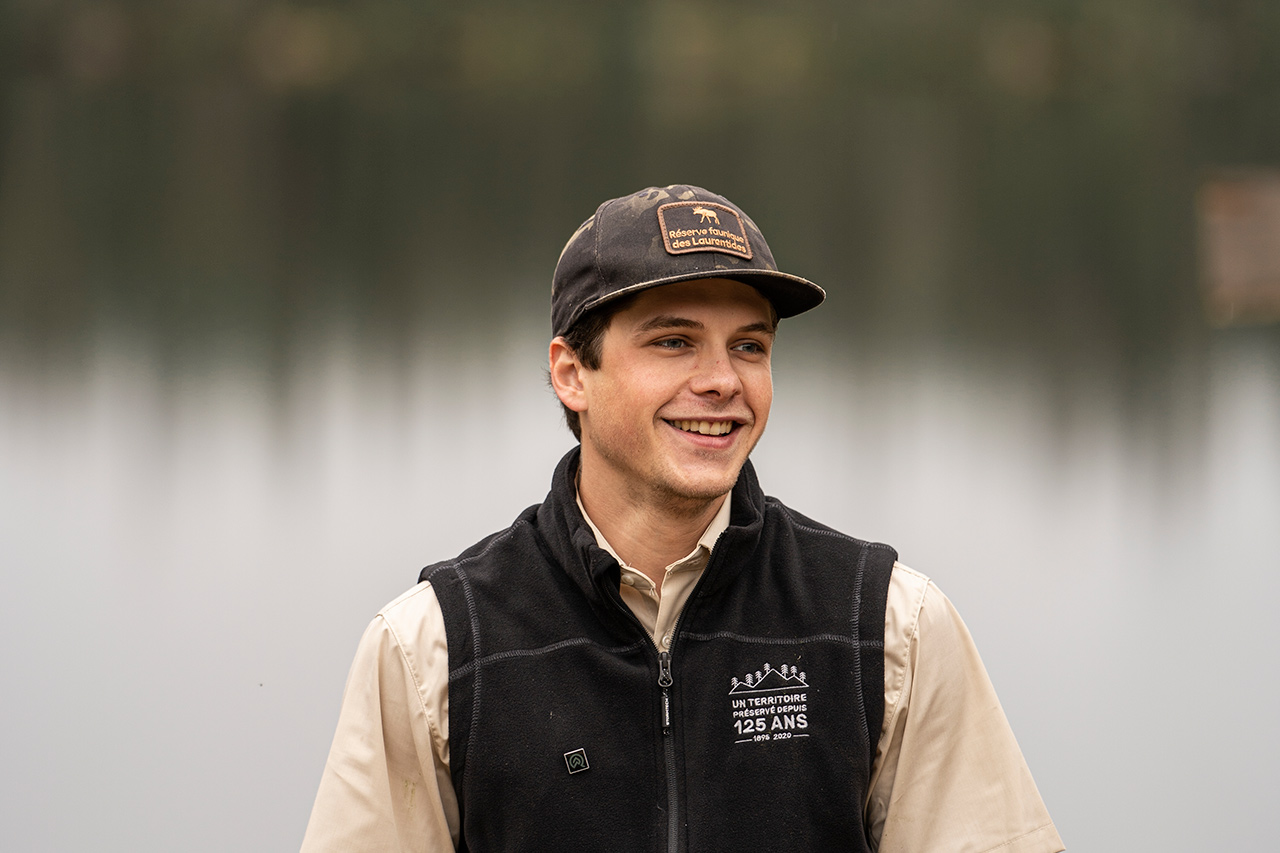 Customer service
Smiley, friendly, and sociable people are in high demand!
Watch the video testimony (in French only) by Chantal who is the customer service manager at Parc national d'Oka.
1. Customer information agent
When you call 1-800-665-6527, you'll talk with a customer information agent at the head office in Quebec City. As a member of a large and dynamic team, this person provides information and assistance and identifies customer needs. A customer information agent will help plan your canoe-camping expedition, change the dates of your cabin stay, or provide tips for your long hike with accommodations in a hut. Their work involves making use of different computer systems.
We're going to let you in on a little secret! In order to be able to properly answer questions, customer information agents must know their products really well. So they complete a number of training courses, attend presentations... and go on visits in the field!
2. Receptionist
As they are often the first employees that our guests meet during a visit or stay, receptionists provide the "first impression" of the establishment. They might work at a gatehouse, a reception post, a discovery and visitors centre, or the counter of a tourist establishment.
This smiling person welcomes, informs, and advises customers on the activities and services offered by the establishment. They can also take bookings and issue access rights, which involves working with computer tools.
Read Amélie's story, at Station touristique Duchesnay and Béatrice's story, at Parc national du Mont-Mégantic.
3. Customer service attendant
Once on site, visitors are often looking for specific things to do. This is when the customer service attendant enters the scene. They rent equipment or sell products in a gift shop, take bookings, welcome visitors, provide them with information, and direct them to places where activities take place.
Let yourself be inspired in the company of Victor, at Station touristique Duchesnay.
Prerequisites

Most of these positions require few or no special qualifications. We're looking for people who show initiative and possess good interpersonal skills. A functional level of English is an asset for customer service positions.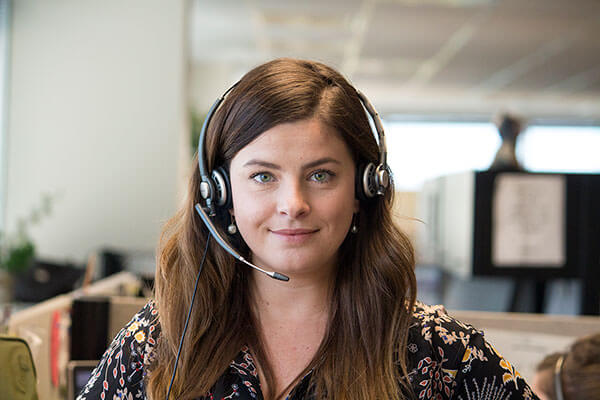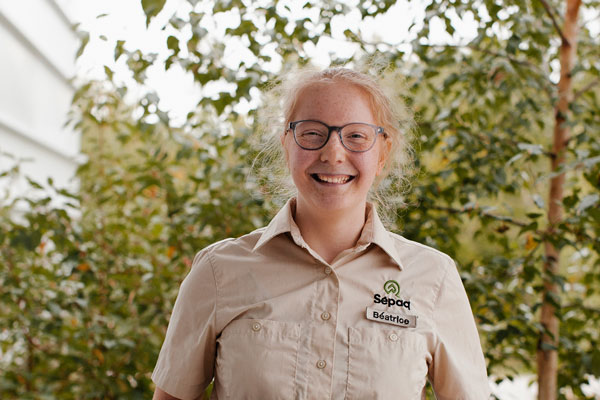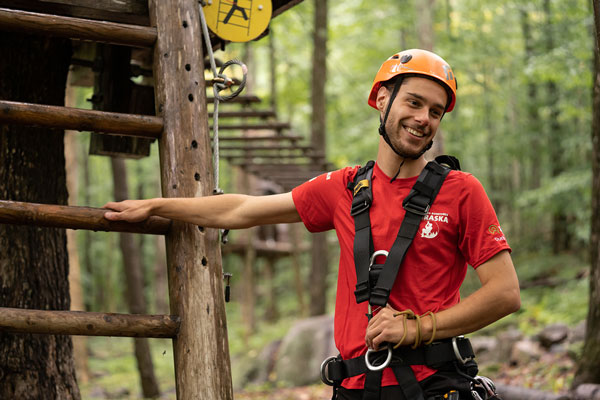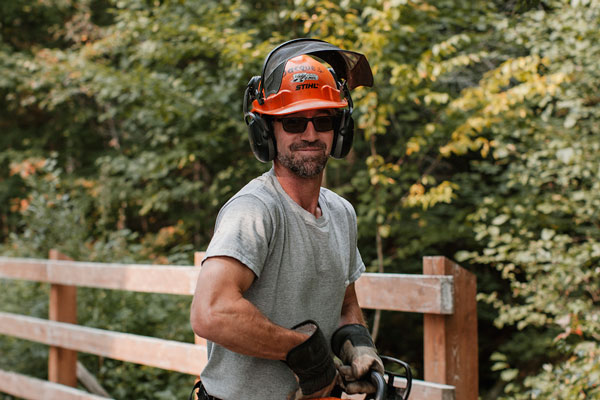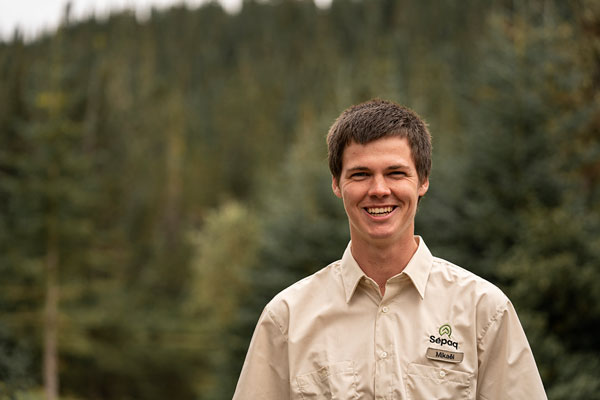 Repairs and maintenance
People endowed with physical endurance, dexterity, and versatility are in high demand!
4. Day labourers
Dextrous day labourers are "the jacks of all trades" of an establishment. They perform a variety of simple tasks related to the maintenance of buildings and grounds, such as mowing lawns, collecting dead leaves, or clearing snow, using a variety of tools. They also ensure the cleanliness of infrastructures and look after handling heavy objects.
5. Community services attendant
Community services attendants also do manual work and help maintain and upgrade roads, trails, and rest areas. In short, they do their part to ensure that sites are clean and safe for visitors.
See Daphné's video testimony (in French only).
6. Field operations attendant
The tasks of a field operations attendant are similar to those of day labourers and community services attendants. These workers help maintain visitors centres, rest stops, huts, and cabins. They may also be called on to direct automobile traffic on sites and in parking lots, as well as to rent equipment and sell products.
Check out Michel and Éloïse's experience.
7. Cleaner/washer
Unsurprisingly, cleaner/washers perform a variety of tasks related to the maintenance and cleaning of offices and premises. They also maintain washroom facilities and common rooms and look after painting, sandblasting, and varnishing.
Restaurants and hotels
People who are passionate about tourism, cozy accommodations, and good food are in high demand!
8. Server
Some Sépaq establishments have restaurants with servers. This is notably the case at Gîte du Mont-Albert, Station touristique Duchesnay, Parc de la Chute-Montmorency, Aquarium du Québec, and Auberge Port-Menier in Anticosti. A Sépaq server performs tasks similar to those carried out in a traditional restaurant, but in a unique environment, in the midst of nature, and with enthusiastic teams!
9. Cooking assistant
These same establishments also offer positions in the kitchen, including that of cooking assistant. The work consists of transporting the products and equipment required for the proper functioning of the kitchen; unpacking and storing groceries; helping the cook cut vegetables; washing dishes; and maintaining floors and cold rooms, refrigerators, and other equipment. No specific qualifications are required for this position.
See how Dominique moved up in the world… he's now an assistant chef.
10. Snack bar attendant
Some tourist establishments and national parks have fast food areas. Snack bar attendants greet customers and provide over-the-counter service. They prepare and serve food, record revenues, balance the cash register, and fill out sales reports.
11. Housekeeper and room attendant
For guests at our hotels (Gîte du Mont-Albert, Auberge Duchesnay, Auberge Port-Menier, Auberge McDonald, and Auberge de montagne des Chic-Chocs), the cleanliness of rooms is an essential part of the unique experience they come to enjoy in our establishments. So housekeepers and room attendants contribute to the satisfaction of guests who come to a cozy setting so as to get away from it all.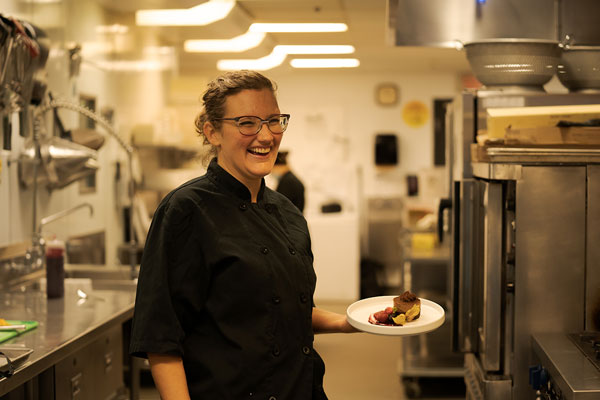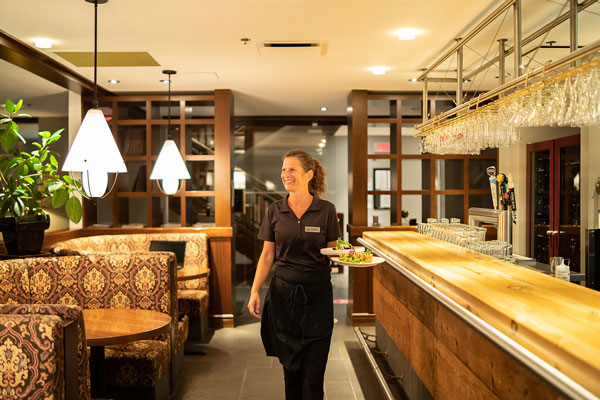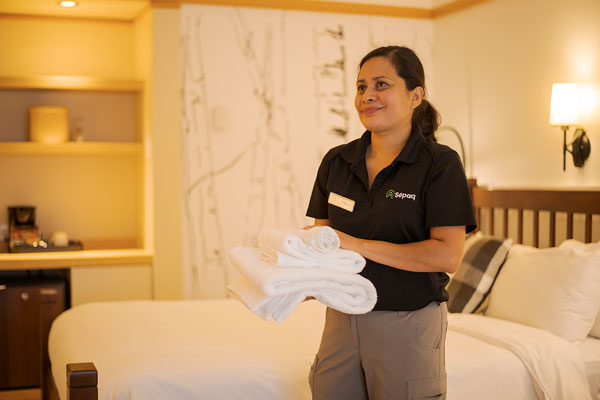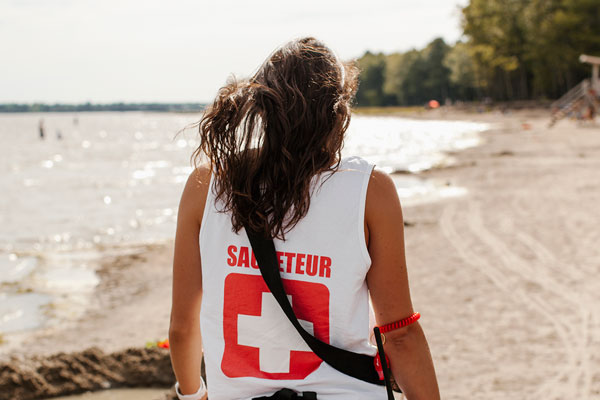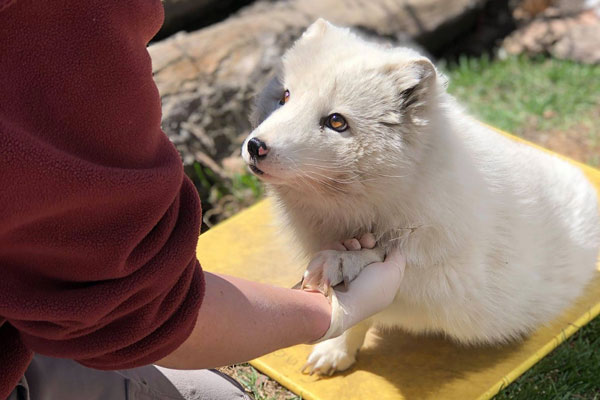 Other outdoor positions
Altruistic people who love animals and the great outdoors are in high demand!
12. Lifeguard
At the beach or the swimming pool, everybody feels like they're on a waterfront vacation. The lifeguard also gets to feel these good vibes. Another advantage is finishing the summer with a great suntan! Lifeguards ensure the safety of swimmers, maintain life-saving devices and equipment, and sometimes organize activities for guests. Lifeguard positions are available for the beaches and swimming pools of the various Sépaq establishments in the province.
To do this work, you have to be in excellent physical condition and hold a professional lifeguard's certificate issued by the Quebec Lifeguarding Academy or the National Lifeguard Service, or a water safety instructor certification issued by the Royal Life Saving Society of Canada or the Canadian Red Cross Society.
13. Assistant animal guide
If you're an animal lover, this is the perfect job for you! At Aquarium du Québec, assistant animal guides ensure that the quality of life of the species under their custody is preserved by maintaining habitats and providing creatures with the necessary care. They also help organize presentations and provide informative activities for visitors. In short, they help animal guides with their daily tasks.
Unique benefits

Our employees benefit from free access to the entire Sépaq network and very attractive discounts (up to 50%) on activities, accommodations, and products in the gift shop. What could be better after your shift than to go paddle boarding or fishing for brook trout on the lake at sunset!



Certain positions offer the opportunity to work year-round during evenings, weekends, or school holidays while continuing with your studies.
So you're a nature lover? We've got just the job for you!
Each year, Sépaq seeks around a thousand people to fill various positions. One of these jobs may be just for you! Keep an eye out for offers and sign up for employment alerts.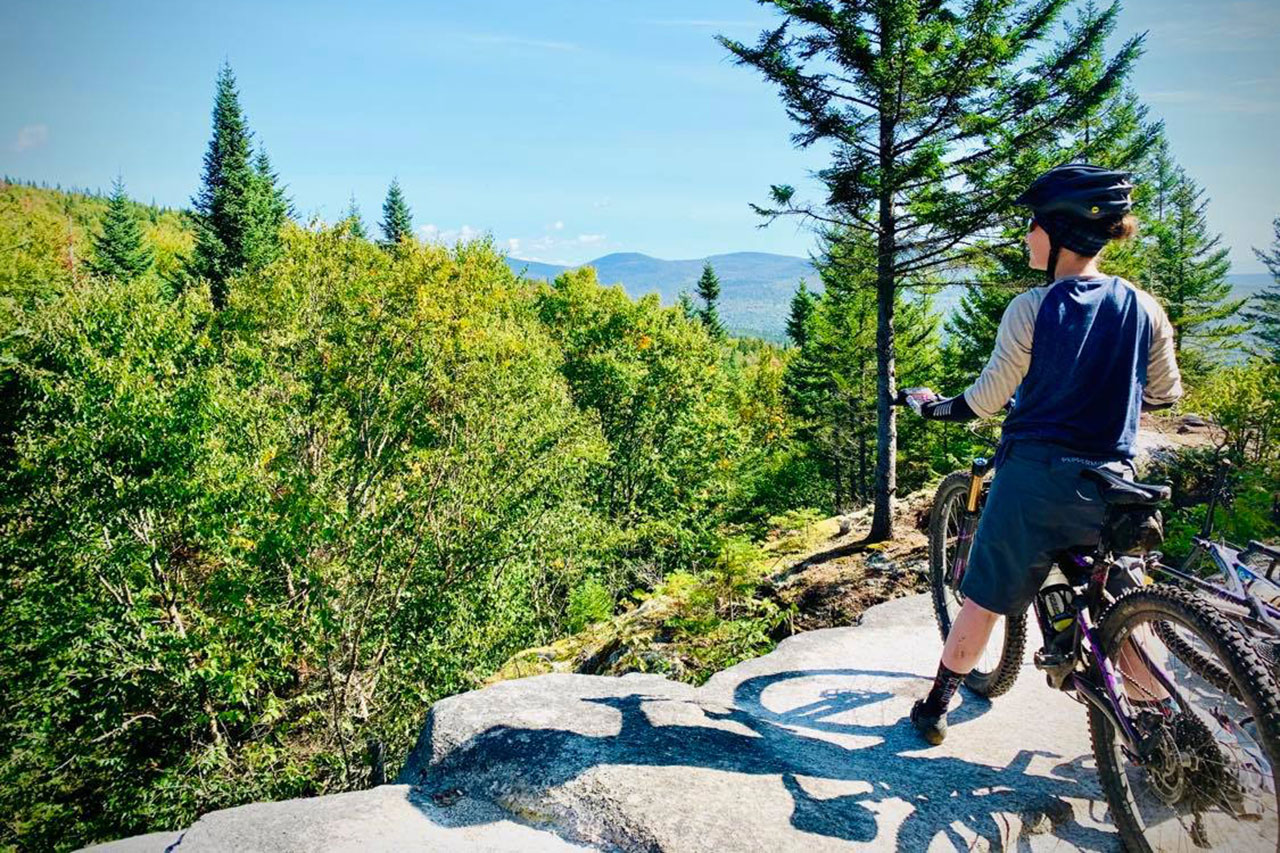 About Mélanie Pageau
A mother of two boys and an outdoor and adventure enthusiast, Mélanie is particularly fond of mountain biking, fat biking, cross-country skiing, long hikes, and other strenuous activities. In short, staying active in the great outdoors! A former journalist turned communications consultant, Mélanie joined Sépaq to combine her passions with her professional life.