Frequently Asked Questions
Frequently asked questions
Aquarium du Québec
You're planning a visit to the Aquarium du Québec? Our team is here to help you. Here are the answers to the most popular topics.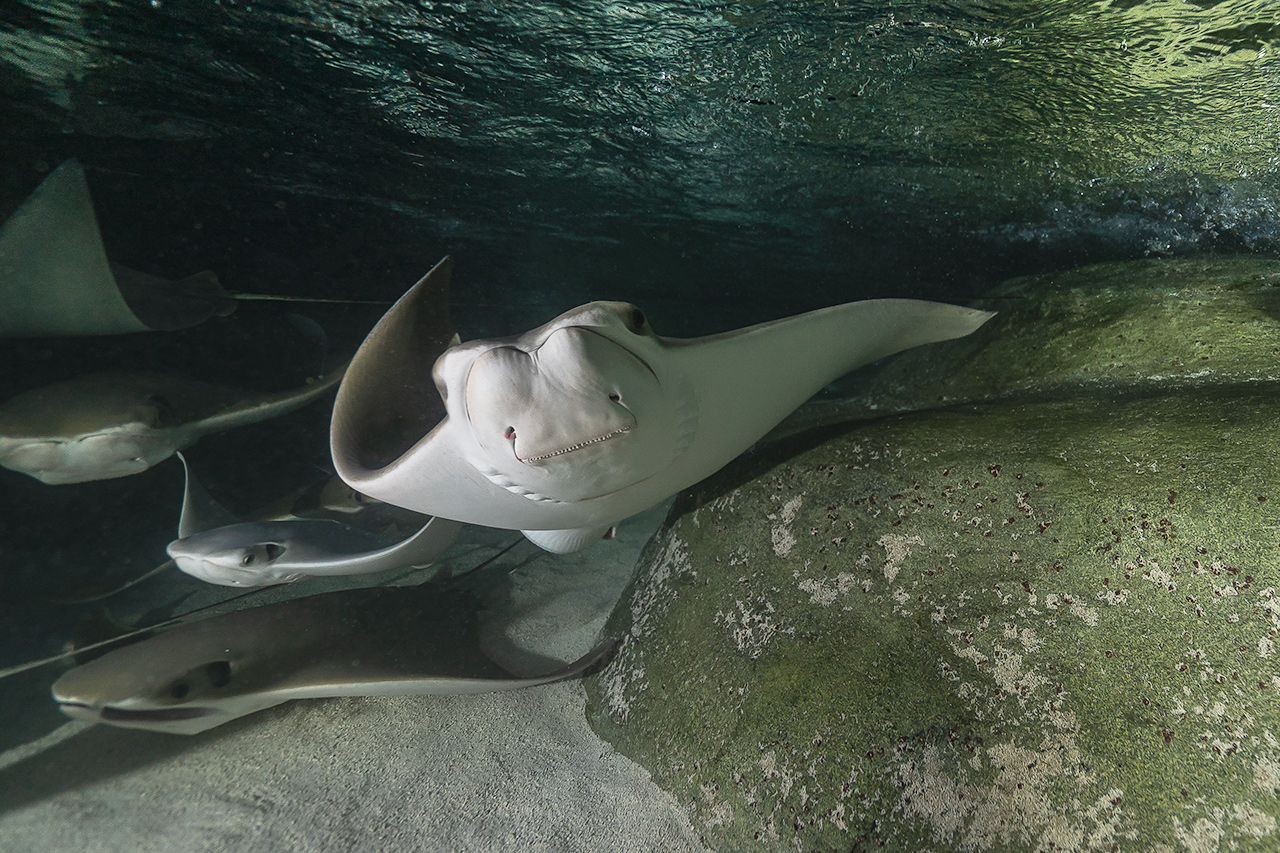 Popular
Do I need to buy my tickets before arriving at the Aquarium?

It's strongly recommended that you buy your tickets online before our visit. Choose time slots at the end of the day, when the sites are less crowded. Important: Make sure you respect the arrival time indicated on your ticket; otherwise you will have to wait your turn.

How much time is needed for a visit?

You should allow at least a couple of hours to visit our two pavilions and complete the outdoor circuit. There's no time limit for your visit.

Is there an outdoor segment to the visit?

The visit takes place both indoors and outdoors. So it's important to dress accordingly.

Can we eat on site?

Yes, we offer food services at Aqua Bistro, located in the Freshwater and Saltwater Pavilion. On the menu: sandwiches, pizzas, salads, a daily special, beverages, treats, and convenience store products. During the summer, you can also enjoy our Alizé restaurant and our Espace BBQ snack-bar.

Do you offer animal shows?

There are no more animal shows. However, we do offer commented meals. Our animal guides will be happy to tell you about the gourmet delights of polar bears, walruses, seals, and foxes. The times of these commented meals are indicated on site at the Aquarium, as they may vary.

Is there a checkroom?

No. However, we do offer locker rentals at a cost of $2 (cash).

If I have an annual membership, do I have to book my tickets online?

With an annual membership, you do not need to book your tickets online. You just have to go to the registration centre on the day of your choice. Our memberships are valid for 12 months and provide unlimited access to the Aquarium, even during peak periods.

I have tickets included in my hotel stay. Do I need a booking?

You don't need to book a time slot with this type of open ticket. The hotel will give you a visitor's ticket. If a date is specified, it must be respected. If no date is indicated, you can come any time you want.

Can we bring our lunch?
Can I change my visit date?
Is the Aquarium accessible to people in wheelchairs?

Yes, the Aquarium du Québec has Kéroul accreditation. However, the site has a few slopes that may require extra strength.