10 good reasons to work at Sépaq
In collaboration with Mélanie Pageau
For a summer or for life, the reasons to work at Sépaq are many and varied. Each of our 3,000 employees, scattered among the 46 establishments throughout Quebec, has a personal explanation to share. Here are 10 for the sake of inspiration!
1. Working in Quebec's most beautiful world of nature
Whether it's in a national park, a wildlife reserve, or a tourist establishment, Sépaq's territories and attractions are all located in magnificent locations. Forests, lakes, rivers, mountains, waterfalls, and beaches that you'll never tire of admiring every single day! In short, working at Sépaq means having an "office" with a view!
2. Stimulating your senses in the great outdoors
Working outdoors not only means breathing clean air all day long, but also living to the rhythm of the seasons and stimulating your senses: feeling the caress of a soft summer breeze or the heat of the sun's rays; admiring a family of ducks gliding on the lake; taking in the scent of autumn leaves; hearing the first birds chirping during spring; tasting freshly caught fish; teetering and balancing on a rock, the water, or the snow; and so much more besides.
3. Working with an important mission in mind
Helping to protect and showcase natural treasures for present and future generations while connecting people with nature is an important and noble mission. Doing so on a daily basis by integrating the values of pleasure, inclusion, commitment, courage, and excellence is even more stimulating and it's a source of pride!
4. Meeting enthusiastic people
It's a rare thing to share a common passion with one's colleagues in a workplace. At Sépaq, the percentage of nature, travel, and outdoor enthusiasts is rather high, which leads to a strong team spirit and fast friendships. Sépaq employees also share tips on places to discover and adventures to be had, in addition to sharing this passion with our visitors.
5. Staying Zen
Being around guests on vacation, on a stay, or enjoying a day's getaway creates a relaxed and stress-free atmosphere that's totally Zen. The dream job! Guests are in good spirits, and employees are too. Far from the hectic pace of office towers, it's all about "peace and quiet." And a Sépaq employee doesn't have to fight the traffic to get to work! What's more, parking is always available… absolutely free of charge!
6. Growing by working in a variety of positions in different establishments
With more than 200 different positions, it's possible to grow professionally by "moving up the ladder" or even by changing fields or establishments within the Sépaq network. There's no shortage of choices!
7. Saying goodbye to your routine
A day at a Sépaq establishment is always unique! It's light years away from the typical rat race of repetitive work. Rescuing a turtle; a surprise visit by a deer; bright sunshine, torrential rain, or heavy snowfall; new customers; and a whole lot more! Not to mention skiing at lunchtime or going fishing at the end of the day!
8. Living in unique locations
A number of establishments offer different forms of on-site accommodations for their employees. A great way to fully experience these unique locations and develop a strong team spirit as well.
9. Working half the year and enjoying the other half!
For retirees, adventurers, nomads… working half the year and relaxing or travelling during the other half represents a pretty nice balance. Yes, there are snowbirds at Sépaq!
10. Enjoying your hobbies for free thanks to the Sépaq employee program
If you like outdoor activities, you're in for a real treat! The Sépaq employee program provides free access to all national parks, cross-country skiing centres, bike and snowshoe trails, Aquarium du Québec, ASTROLab du Mont-Mégantic, the cable car at Parc de la Chute-Montmorency, and the museum at Parc national de Miguasha. Discounts of up to 50% are also offered on accommodations, equipment rental, activities, dining, and gift shop purchases.
So you're a nature lover? We've got just the job for you!
Each year, Sépaq seeks around a thousand people to fill various positions. One of these jobs may be just for you! Keep an eye out for offers and sign up for employment alerts.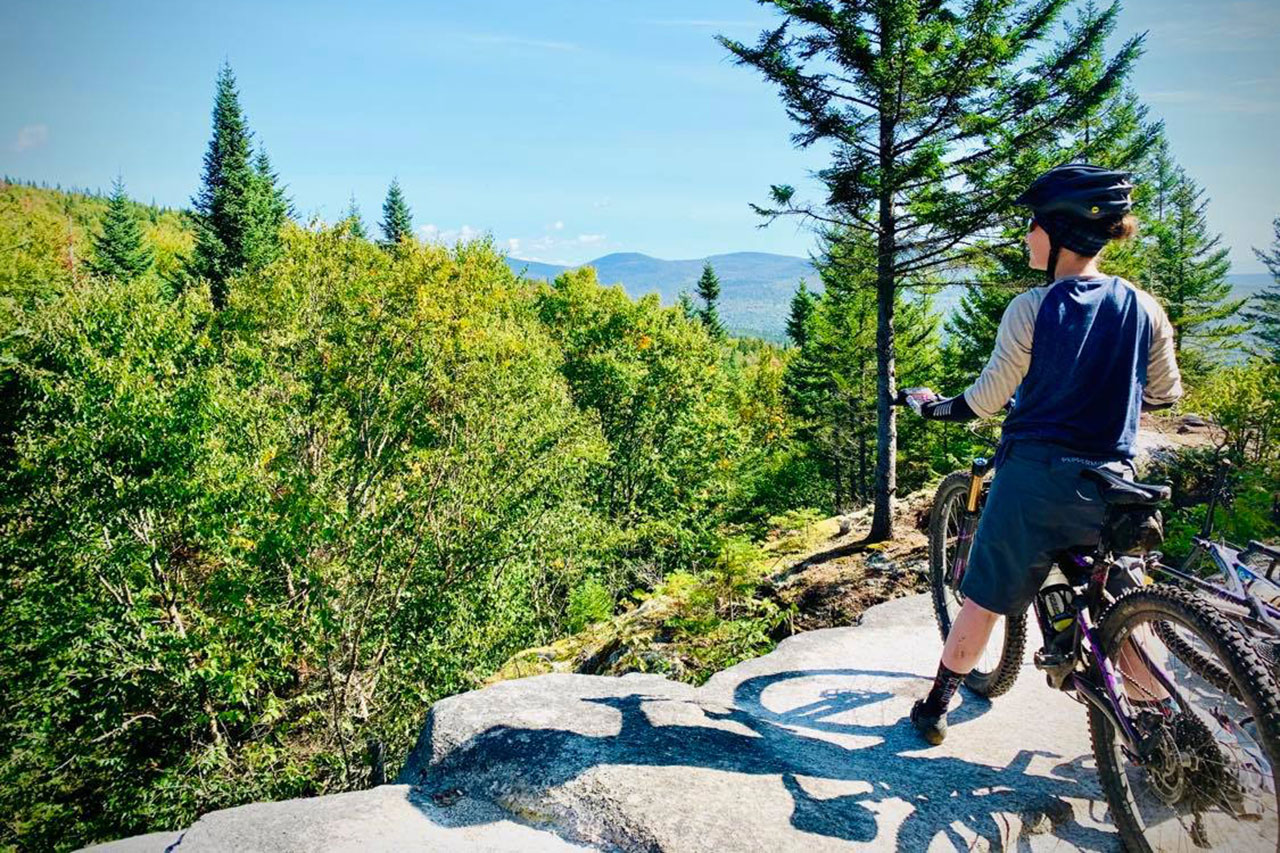 About Mélanie Pageau
A mother of two boys and an outdoor and adventure enthusiast, Mélanie is particularly fond of mountain biking, fat biking, cross-country skiing, long hikes, and other strenuous activities. In short, staying active in the great outdoors! A former journalist turned communications consultant, Mélanie joined Sépaq to combine her passions with her professional life.