A brief survival guide for family fishing
In collaboration with Vie de Parents
Youthful memories of fishing are often magical: going out at dawn to fish in pajamas with grandpa; having breakfast in the rowboat while watching the fog rise over the lake; experiencing the excitement of the line suddenly growing taut; pulling your first fish out of the water and then helpless flailing while letting it get away... So many precious moments that we want to relive with our children!
Here are a few tips to make sure the experience lives up to your memories and that your offspring will still want to repeat it 20 years hence.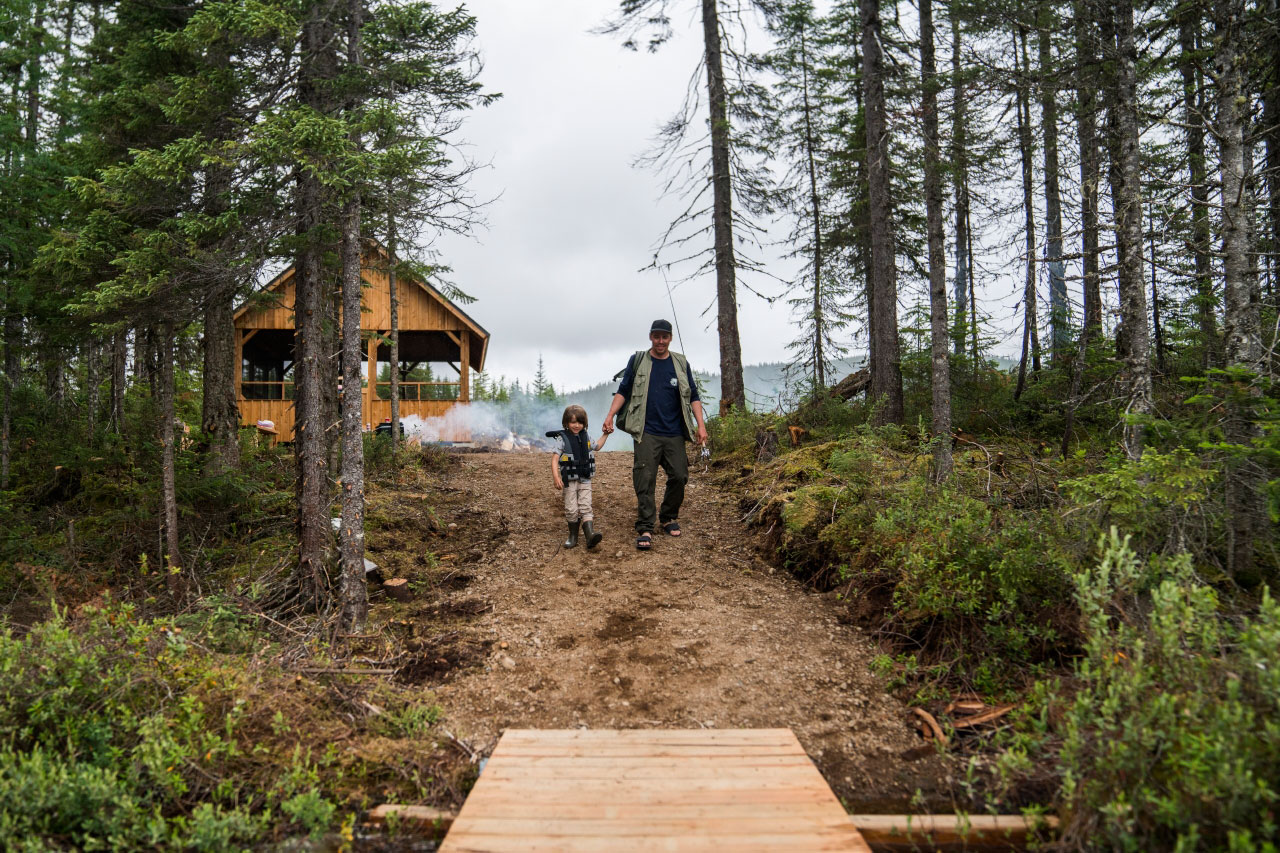 Where to go?
Quebec is full of fishing destinations: lakes, rivers, streams, and other waterways galore. To introduce children to fishing, simplicity is the key. There's no need to drive three hours; a suitable waterway might be located right near your home. Don't hesitate to ask local anglers for tips.
The catch rate is another important factor. Aspiring anglers are rarely adept at quiet contemplation: the more the fish are biting, the more likely they'll stay interested!
Sépaq offers thousands of lakes for fishing, whether for a stay or for the day. Our on-site experts (more than 700 of them!) will be happy to share their tips on the most promising fishing holes, the smartest choices of bait or lures, the best techniques, and more. And even if you're an excellent angler, remember that advice often has more effect when it doesn't come from parents!
What kind of gear does it take?
Basic rod and reel kits can be found for under $50. If you don't know where to start, check out the article You don't need to break your piggy bank to fish! Also, ask your friends and family – they may have a decent rod that's been sitting in their basement for a very long time.
If you already have fishing gear, take a few minutes to examine it before you head out on the road. Is your rod in good condition? Is the line tangled? Does the reel hold up when you make a few test casts in your yard? Take the opportunity to have the kids practice their casting. With caution and supervision, of course.
Here's a quick checklist, to be adjusted according to the context of your fishing trip:
Fishing licence (mandatory on Quebec waterways, details here)
Fishing rod
Earthworms or lures adapted to your chosen waterway
Fish net
Cooler and cooler bags
Drinking water
Snacks (lots of them!)
Mosquito repellent
Sunscreen
First aid kit
Rainwear
Garbage bags
Personal life jacket (if you're heading out on the water)
Hat or cap
Raincoat
Change of clothes
If you're looking for more comfort (and your walking distance is short), opt for camping chairs, an umbrella, a small speaker to listen to music, and other luxuries. In some situations, a few books and magazines - and maybe even a tablet or smartphone - can also save the day.
Getting into the right frame of mind
Fishing is a lottery where catches are far from guaranteed. Beyond the equipment list, certain ingredients are essential: patience, openness, and a sense of humour. To avoid sadness or discouragement, be forgiving. Your children's casts won't be perfect, and chances are they'll lose lures, their line will get tangled up in yours, and silence will be hard to come by... But if the atmosphere is happy, you'll have a great time and everyone will want to repeat the experience.
To set the stage, here are a few suggestions of activities to enjoy with your family before your fishing excursion:
Watch fishing shows with your kids to check out the moves, learn the vocabulary, and get a vicarious taste of the excitement when a catch takes the bait. Videos featuring Hooké and Cyril Chauquet are very popular in this regard.
Shop with your kids to find what's missing from your list. Fishing specialty stores are awesome, and the consultants are great at communicating their passion.
Consult books, magazines, or websites on fishing. Talk about the species of fish found in Quebec, the differences between worm and fly fishing, keeping your catch or releasing it etc. You can also consult our complete file: Fishing for dummies.
Tell them about the great times you've had fishing, share your stories, show them old photos. Beyond techniques and fish size, angling is about emotions.
While you're fishing
To ensure that the activity is a success, adjust its length according to the age of your kids and choose a suitable location that will allow for a quick getaway if they're tired or if nature urgently calls. Above all, don't overdo it: we want them to want more!
Also, avoid giving lectures; instead, involve your youngsters as soon as you possibly can. Your patience may be tested, but they'll learn faster by doing than by watching. You can show them how to tie knots, open and lock the reel, handle a worm, and other tricks of the trade. They can also help you with the landing net and guide you around a tree trunk or a rock. If they're comfortable making a few casts, provide enough clearance to avoid snags and injuries.
Another suggestion: take pictures and videos of your kids. That way, they can share their day and develop a sense of pride. For older children, seeing themselves in action is a good way to improve technical skills.
When you catch a fish, will you choose to keep it or release it? Your child will certainly have questions. Why are we keeping it? Does it hurt the fish? What will happen to the fish if we throw it back in? It's best to think about these issues in advance so that you're prepared to offer answers appropriate to the age, understanding, and values you wish to share with your children.
Don't forget the essentials
Fishing is an activity that can be very beneficial for children and parents alike. Water and nature bring down anxiety levels and stimulate the senses; the scenery is captivating and there's so much to learn. As an added bonus, having a great time fishing fosters a sense of accomplishment and pride, which builds self-esteem and confidence.
But the most important thing is to have fun. Fishing is full of magical moments, but some are not so perfect. There may be swarms of mosquitoes, rain, cold, or other unpleasant turns of events. But your fishing trip will still make for great stories to tell. Happy fishing!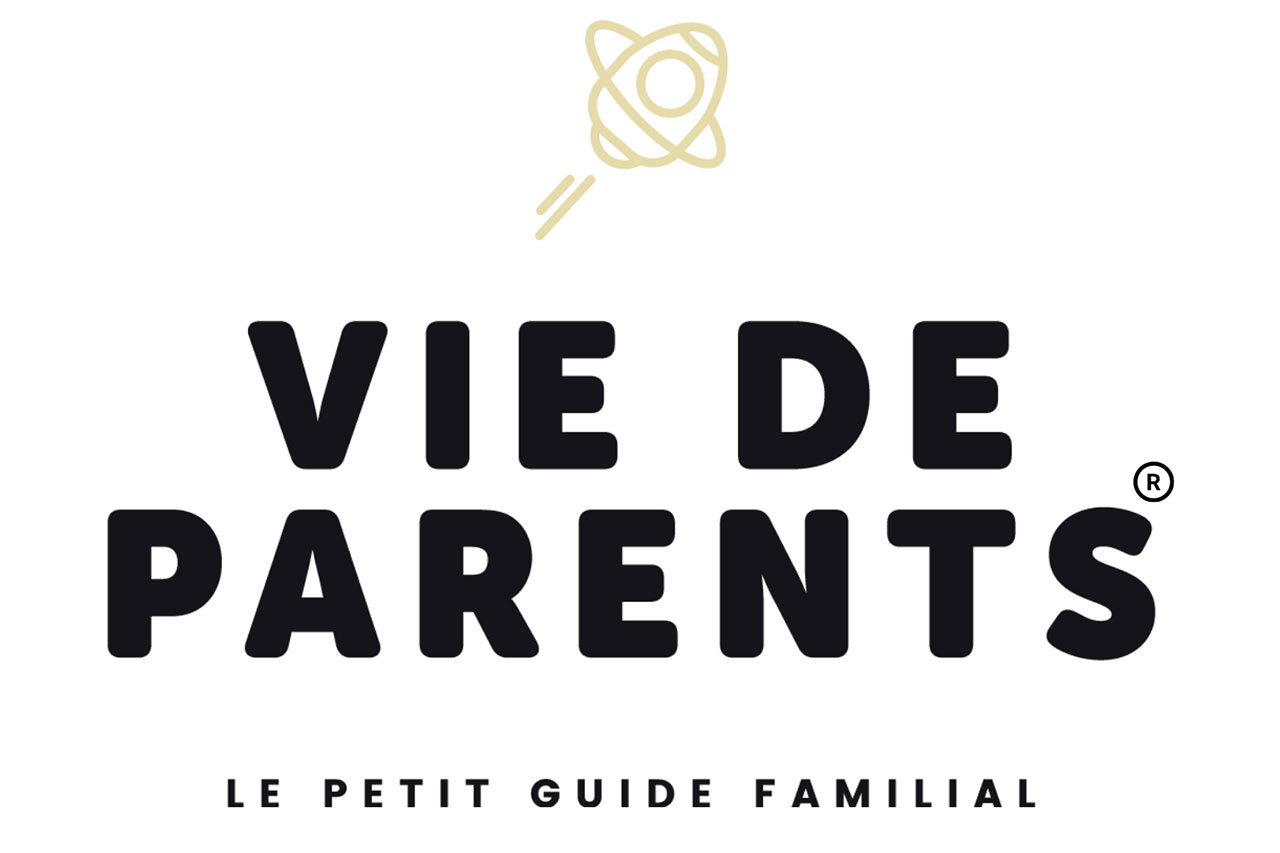 About Vie de Parents
Since 2017, the Vie de Parents team has been offering Quebec families, on viedeparents.ca, Facebook and Instagram, thousands of references, all sorts of content, informative videos, hot tips, and cool advice in the areas of health, recreation, and education, thanks to a team made up of hundreds of professionals, parents, and ambassadors.