Someting new: Promenade below the waterfall
Parc de la Chute-Montmorency
Something new!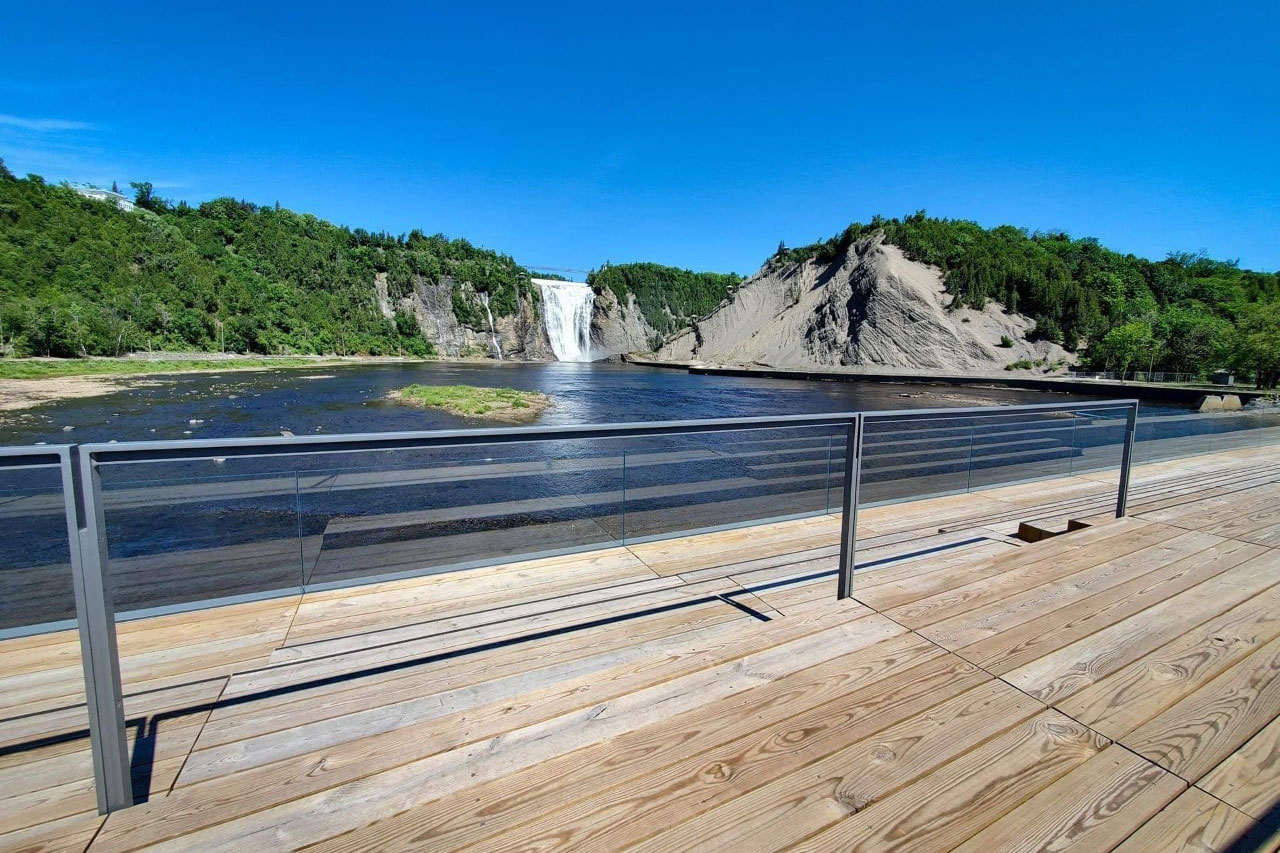 New
Promenade below the waterfall
The base of Chute Montmorency waterfall has never been so attractive. Most of the enchanting circuit, designed to make the sector at the foot of Parc de la Chute-Montmorency's heritage site even more attractive, is completed. Three sections of the circuit are finished so visitors can fully experience the power and majesty of the waterfall, which is 30 metres higher than Niagara Falls.
Passing over the river, the old railway crossing has been replaced by a long, wide footbridge providing optimal pedestrian access and a series of platforms on various levels, allowing visitors to sit below and contemplate the waterfall, one of the most beautiful natural jewels of Quebec, renowned both here and abroad. A wonderful lookout point!
On the east side of the waterfall basin, the concrete walkway has been completely refurbished, widened, and raised, with a mineral garden lining the walkway.
On the west side, a brand new wooden trail offers a completely different feel, as visitors wander through a wooded area. Ideal for walkers who want to get closer to the waterfall and see it from this new angle.