COVID‑19: Everything you need to know
Visitor's guide | Sépaq's commitment | Frequently Asked Question
Access to Sépaq's territories, accommodations and activities is authorized in line with public health recommendations. Health and safety measures have been implemented at our establishments. The collaboration and sense of responsibility of visitors are paramount.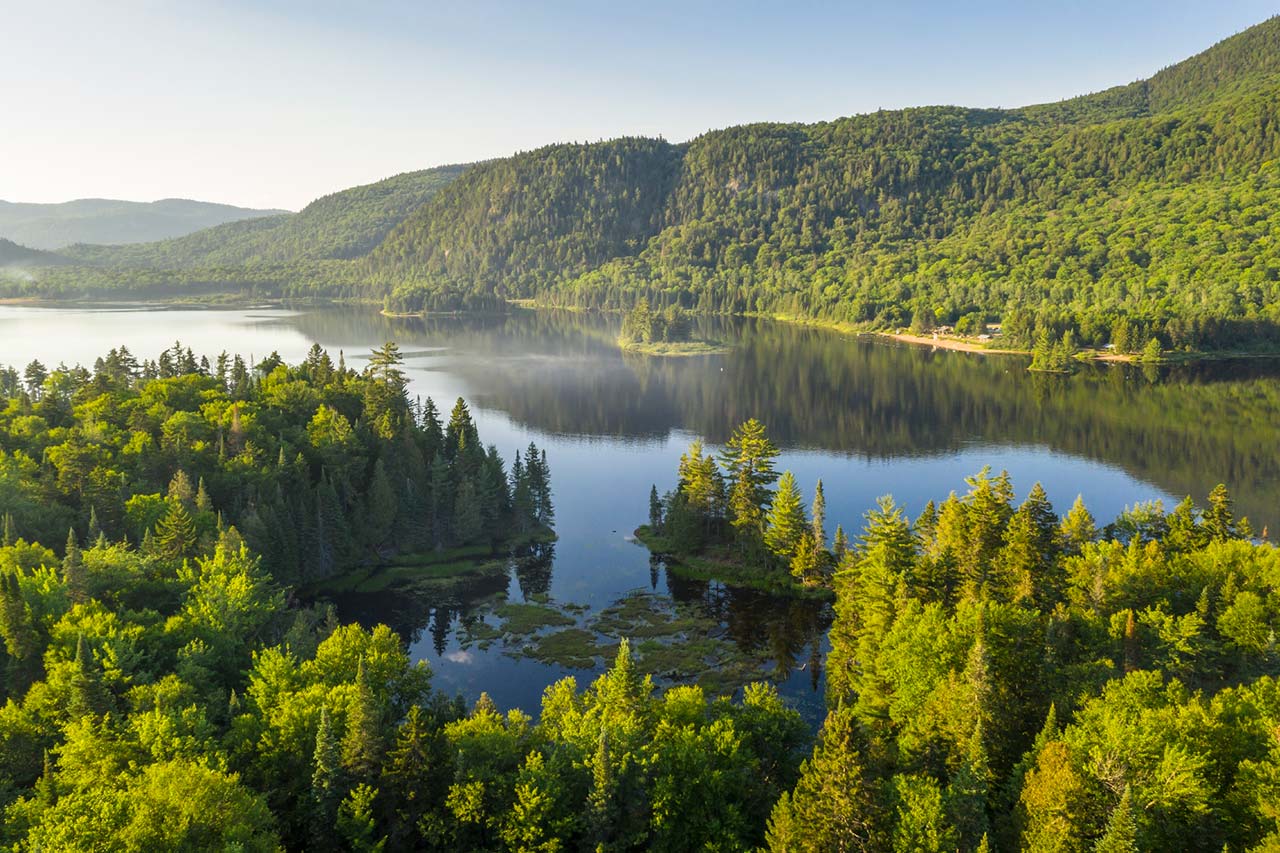 The visitor's golden rules
Step 1


At home
Use the virtual ticketing system
Entry fee for a national park and Annual card
IMPORTANT! To preserve the quality of the natural environment and the experience of visitors and employees, the number of visitors who can access a national park in a single day is limited. It is strongly recommended that you purchase your daily right of access online prior to a visit or buy an annual pass. This guarantees you access to the chosen national park, will ensure a smoother arrival at the site and avoid unnecessary travel when the maximum capacity is reached. It can be purchased up to 30 days before a visit.

Unfortunately, you may be denied access to a sector, a trail, or an activity if a parking lot is full or if the maximum capacity has been reached..
Beach access parking (Mont-Orford, Oka and Yamaska national parks)
A parking fee applies when the beaches are supervised. It is strongly recommended that you purchase your parking fee for beach access online in order to guarantee access to the beach. This will ensure a smoother arrival and avoid unnecessary travel when the maximum capacity is reached. The permit can be purchased up to 30 days before a visit.
Access fee for day fishing
Entry ticket for Aquarium du Québec
---
Plan all your stays
Online booking
Customer Relations Centre
---
Consult our digital tools
Free geolocalized maps (trail maps, lake maps, general maps, etc.)
Website of your destination
Step 2


What to bring
Use your own equipment
Equipment rentals is available, but Sépaq recommends that you bring your personal equipment if you have it:

personal flotation device (PFD) for boating activities,
bike and bike helmet,
watercraft and paddle.

Bring your own bedding for your nature stay (no bedding rental offered - except for hotels).
---
Bring what you need
Bring :

hand disinfectant, mask or face cover,
tablecloth (stay or picnic),
disinfection supplies (such as wipes) for watercraft, campground services (such as water, electricity and sewage intakes),
etc.

Plan to pay by card if additional purchases are to be made on site.
Step 3


On the big day
Protect your health and the health of others
---
Prepare yourself properly before arriving on site
Preparing yourself adequately is the first step in the safe and enjoyable practice of your favourite activities. You are responsible for your own safety and risk management is an integral part of your experience. Play it safe
---
Avoid rush hour
Arrive early.
Explore less travelled trails and attractions.
Step 4


On site
Observe physical distance measures
Keep one metre away from each other at all times.
---
Observe the exceptional measures in effect
On trails:

Circulate according to the indications.
Make sure to maintain physical distancing on trails.
If there's two-way traffic, priority should be given to those heading outward (those returning should move aside).
Be careful when moving aside by choosing a safe spot with low impact on vegetation.
Wait for the right moment to overtake (no approaching within one metre).

Respect trail, service, or sector closures.
---
Take certain steps to prevent transmission of the virus
Wash your hands often and before entering buildings.
Cough into your elbow.
Remain respectful with employees and other visitors.
Follow other basic health guidelines.
Sépaq's commitment
The health and safety of staff and clients remains Sépaq's priority. We continue to adjust to the situation in order to contribute as much as possible to the collective effort to combat the spread of COVID-19.
You have questions?
The special situation caused by COVID-19 generates a lot of questions from customers, especially if you have a stay coming up. Our team has put together a list of the most frequently asked questions. If your answer is there, you'll save a lot of time by booking online.