A dream escapade at Parc national du Mont‑Tremblant
Our collaborator's favourite destinations aboard the Sépaqmobile
I have the GREAT pleasure of informing you that I'm the content creator behind the wheel of the Sépaqmobile this summer, setting off to discover our beautiful province! Here you can follow my itinerary, including more than 14 destinations, and also follow the Sépaq Instagram account so as to keep track of this extraordinary experience and discover the beauty of Quebec's wonderful world of nature.
My first destination: Parc national du Mont-Tremblant. A mere 48 hours after my arrival and I had already lost all sense of time while canoeing, mountain biking, hiking, and swimming. What a great start! Parc national du Mont-Tremblant has three sectors – La Diable, La Pimbina, and L'Assomption – each one more special (and charming) than the last. It takes 2.5 hours by car to travel from one end of the park to the other. No small trip! That's why even a one-week vacation in the park is not enough to do and see everything!
Without further ado, here are my top five favourite activities.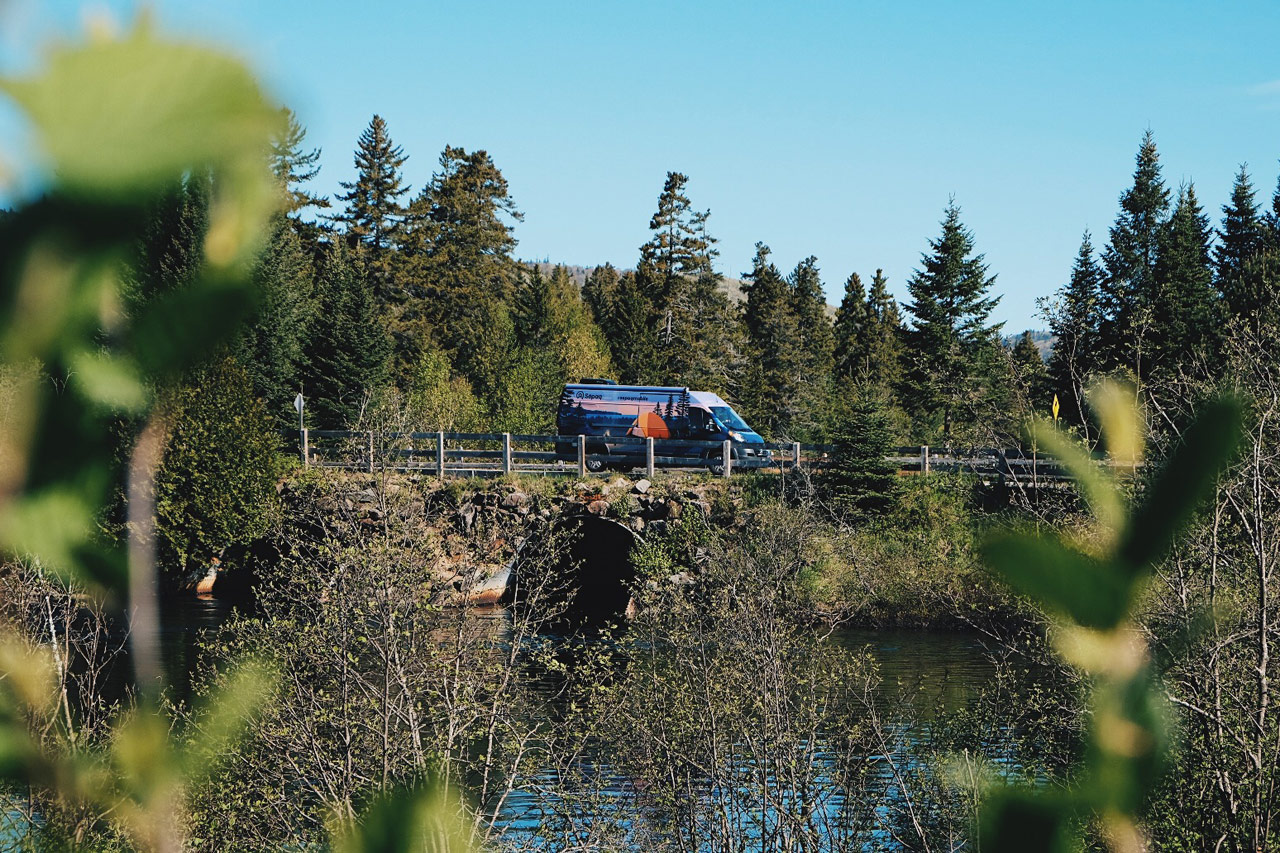 Canoeing down Rivière du Diable
Either solo or with friends, heading down Les Méandres du Diable circuit is a must for a half day of fun on the water. You'll have the opportunity to moor at the many little sandy shores you'll come discover, where you can have lunch or simply enjoy the nice weather.
Overcoming your fears with the Via ferrata
After your trip down Rivière du Diable, why not admire the river from on high? You can climb more than 200 metres via the Via ferrata circuits. Enjoy the many lookouts – and a powerful rush of adrenaline as well!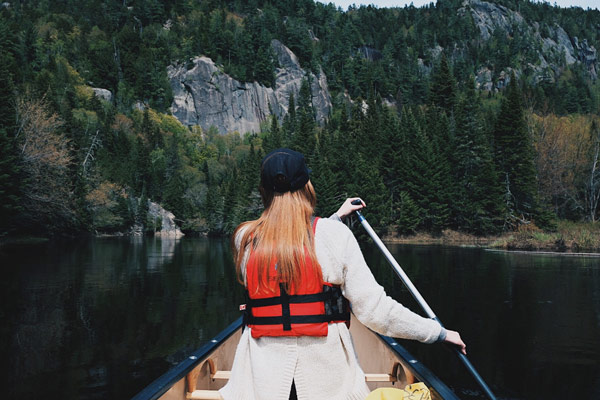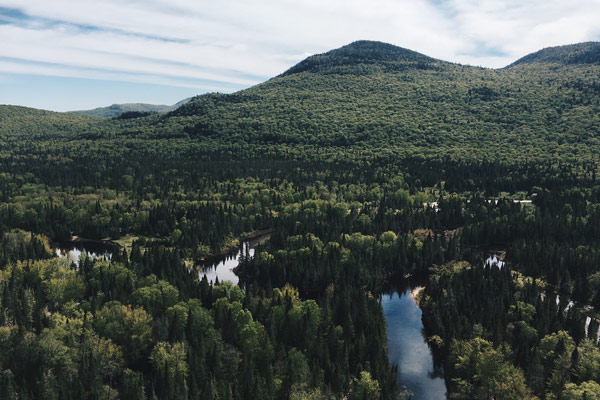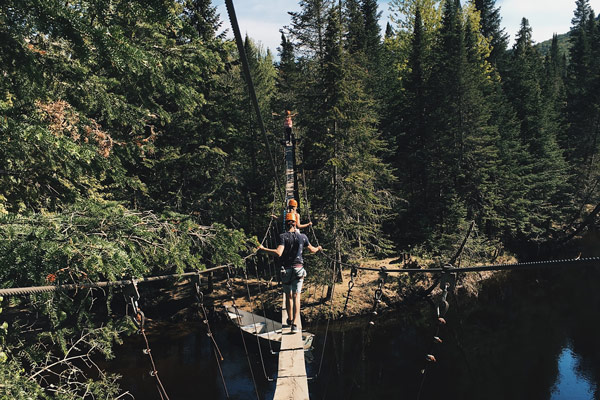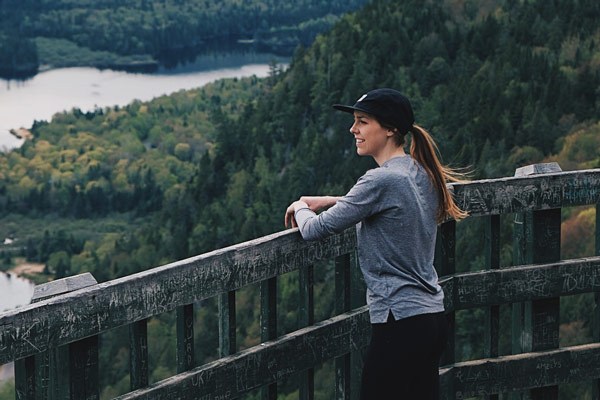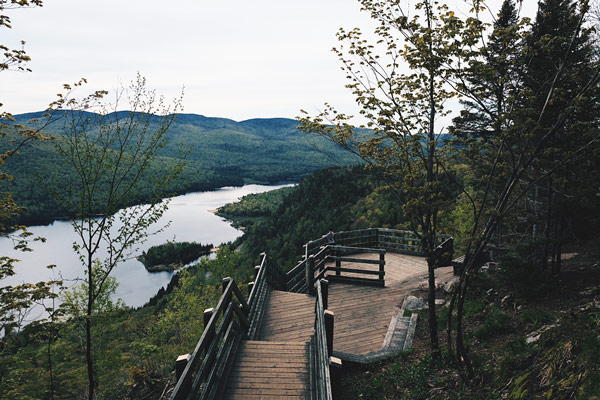 Enjoying the view from the La Roche trail lookout
An intermediate-level 5.4 km hike will lead you to a superb lookout. A picture is truly worth a thousand words!
Sipping a coffee at Lac Lauzon
By far my favourite place in Parc national du Mont-Tremblant! I don't know if it's due to the emerald water of the lake or the zenitude in the air… I want to assure you that it's well worth checking out, but at the same time, I'd like for it to remain a hidden treasure. Let's make sure this remains our little secret!
Driving to Chute-aux-Rats
Located in La Pimbina sector, Chute-aux-Rats is truly impressive! You can get there on foot or by driving your bike along 9.4 km of pure bliss.
"Did you know?"
Why is the river water reddish? It's because of the iron. This is also why the original Indigenous inhabitants saw the mountain shake during storms… hence the origin of the name Mont-Tremblant, meaning trembling mountain in French.
---