Off-piste skiing is just like alpine skiing, right?
We often hear that a good alpine skier will necessarily be a good off-piste skier. Is this true? Hmm... Difficult to answer with a yes or no. But to enlighten us a little bit, here are some myths and realities concerning these two very different ski universes.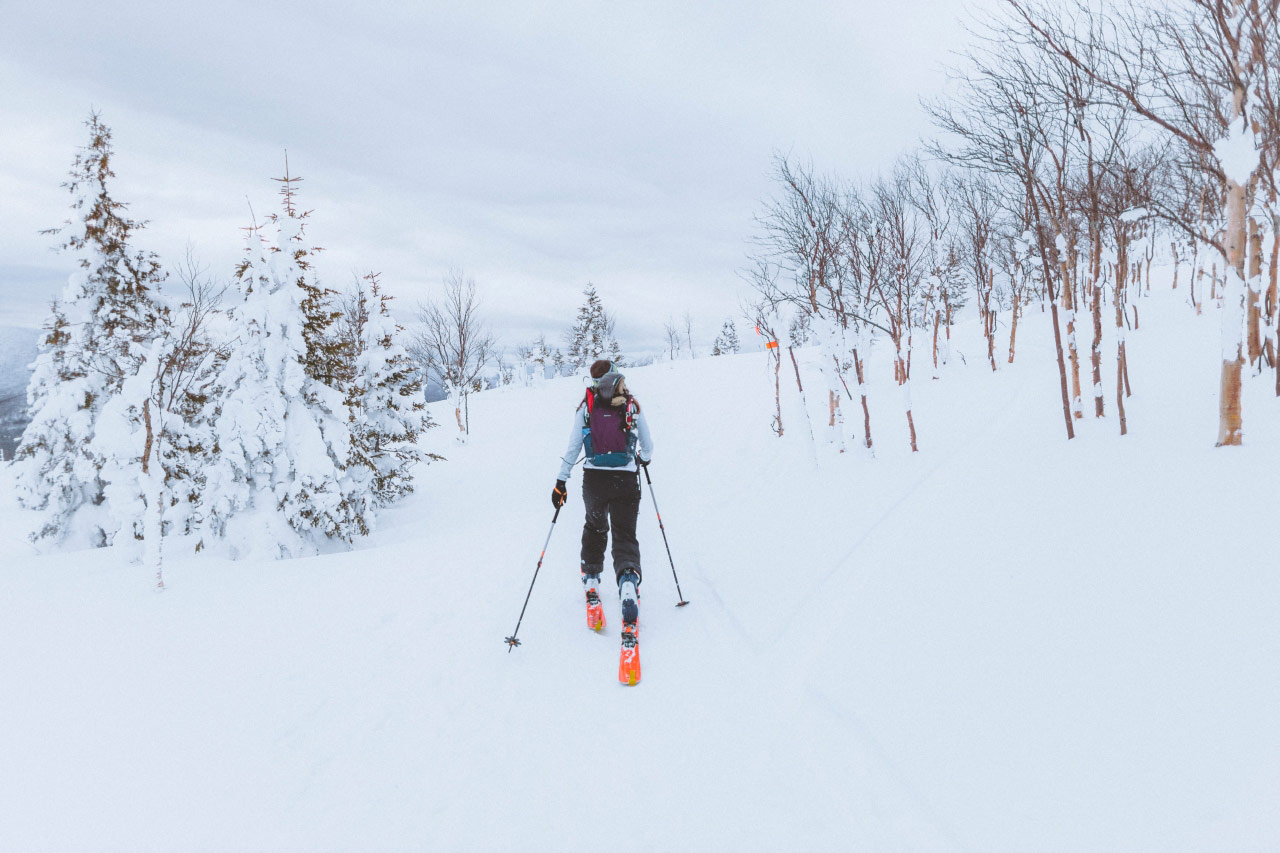 "If I can ski on a groomed slope, I can ski in powder snow without any problem."
In theory, perhaps. But in reality, skiing in powder requires a completely different technique than skiing down a groomed slope. So, it's better to try out off-piste skiing in a familiar environment rather than in a remote location. As there are no patrollers in off-piste areas, an evacuation is more complicated than at a ski resort... Hence the importance of being well-prepared and equipped, of being properly trained, and of not going off on your own!
"I spent my youth at the alpine ski mountain in my region, so I can manage without any problem in a mountain environment." 
Warning: these are two very different environments in many ways. The alpine ski resort offers an environment where risk is controlled, whereas in off-piste skiing, risk assessment is the skier's entire responsibility: weather, snow conditions, avalanche possibilities, snowpack assessment, terrain evaluation, emergency evacuation technique and plan, getting around safely in a mountain environment, and more.
Furthermore, off-piste ascents and displacements depend exclusively on the skier's locomotion, which results in a much higher energy expenditure than on a chairlift. So, it' s important to know your metabolism and your physical condition in order to manage your energy level efficiently. This is essential to ensure your safety and that of others off-piste.
"In off-piste skiing, you dress in the same way as you would when skiing at a resort."
The intensity of activity is not the same in these two environments, nor is the distribution of dynamic and static periods. For example, one dresses more warmly when alpine skiing so as not to shiver in the ski lifts (static period), while off-piste skiing is very active (dynamic period).
Moreover, during a dynamic period of fairly long duration, such as the ascent of a mountain in off-piste skiing, one tends to sweat, which loads the clothing with moisture and accelerates heat loss. The solution: adopt breathable textiles and dress in multilayers. This way, you can peel off some of your layers on the way up, and then put some back on when you get to the peak to protect yourself from the wind and cold. This is a very useful strategy, because off-piste there's no cafeteria for warming up once you reach the peak.
"Like alpine skiing, you need a mountain for off-piste skiing."
Good news: we can do without the mountains for off-piste skiing! Off-piste skiing offers more lift and glide than snowshoeing and is an excellent way to get around in nature, hence the term "cross-country" for its kindred activity. It's also a very pleasant way to become familiar with this sport and its equipment, as well as to keep in shape.
"I bought all my avalanche safety equipment (backpack, probe, shovel, and avalanche transceiver), so I'm ready to venture into off-piste skiing environments."
This is a great start but having all the right equipment isn't enough. You still need to know how to use it! In Quebec, the École de montagne du parc national de la Gaspésie (mountain school) and several other adventure companies offer training adapted to your needs, including avalanche safety courses (AST-1, AST-2, and others). Another good idea: take the time to try out your equipment before you leave, to familiarize yourself with how it works. And don't hesitate to practice the various techniques with friends; it's the best way to become more adept.
Finally, keep in mind that wearing a backpack influences technique, posture, and endurance. It's best to choose a 30- to 35-litre pack that's comfortable and adapted to your size, and then distribute all your stuff carefully: water, snacks, extra clothing, navigation tools, avalanche safety equipment, survival essentials, and the rest. By starting with shorter outings, you can get used to the weight of the backpack and adapt your technique accordingly.
Off-piste skiing is an enjoyable sport that provides a great feeling of gliding and freedom. Whether you're an enthusiast of the slopes or a cross-country skiing lover, the important thing is to give yourself the time you need to progress at your own pace. Enjoy your new discovery!