I never go hiking without my GORP
By Geneviève O'Gleman, nutritionist, savourer.ca.
Do you know what GORP stands for? It's not the name of a hyper-resistant technical fabric or an indispensable survival gadget. It's actually the acronym for the iconic hiker's snack, Good Old Raisin and Peanut… Four letters representing the timeless duo of dried fruits and nuts and their almost limitless possibilities. Change the kind of nuts, change the kind of fruit, and you're ready to roll. Add a little bit of fun with pretzels, M&Ms, popcorn, sesame sticks, coconut shavings, or breakfast cereals, and now you have an ever-changing trail mix.
It didn't become a classic by accident! It's the perfect balance between carbohydrates which provide our fuel and proteins which support our appetite. A convenient and accessible snack, which doesn't require any cooking, is easy to carry, and keeps for a long time, which doesn't melt or freeze, a mix of the sweet and salty, energy-dense for its weight, which is both economical and environmentally-friendly compared with overwrapped bars. Need I say more?
But its main advantage is without a doubt its versatility. You can keep this snack new and interesting so you never get tired of it. I've been on many extended hikes lasting several days away from home, and I quickly get tired of the bars which always taste pretty much the same. Trail mix, for its part, never gets boring.
I always like to make my own trail mix, rather than buying it pre-made. Firstly, it's cheaper and I can buy ingredients in bulk or in zero waste supermarkets. Also, because I can control the quality of the ingredients. I always choose natural or dry roasted nuts, unlike plain roasted nuts, which contain added oil. Dry-roasted nuts are the equivalent of roasted coffee, while oil-roasted nuts… well they're the equivalent of French fries! You don't want any fat added to nuts which already contain it naturally.
I also prefer dried fruit without added sugar, or sweetened with juice in the case of cranberries, and ideally sulphite free. For even more variety, you can even dehydrate your own fruit!
When I go hiking for several days, I prepare several different mixes. Variety is the spice of life! I've got a dark chocolate-covered almond mix for an extra dose of energy which I reserve for particularly difficult hikes. It's my secret weapon for a dose of energy when I have to tackle steep trails!
To avoid everyone having to rummage through their backpacks at the same time, I always share my snacks with my hiking partners. Each, in turn, takes out our homemade blend. And I always get extra points when I add my pecans frosted with chai spices to my mix!
And over the years, I've developed recipes based on this famous trail mix like my hiker's energy balls. My date and pecan flatcakes are also a big hit every time I take them out of my backpack. A flatcake with a mixture of nuts and dried fruit, the best of both worlds. And if you're an undisputed Clif Bar enthusiast (you know who you are!), I have the perfect answer for you!
You're now properly equipped to hit the trails!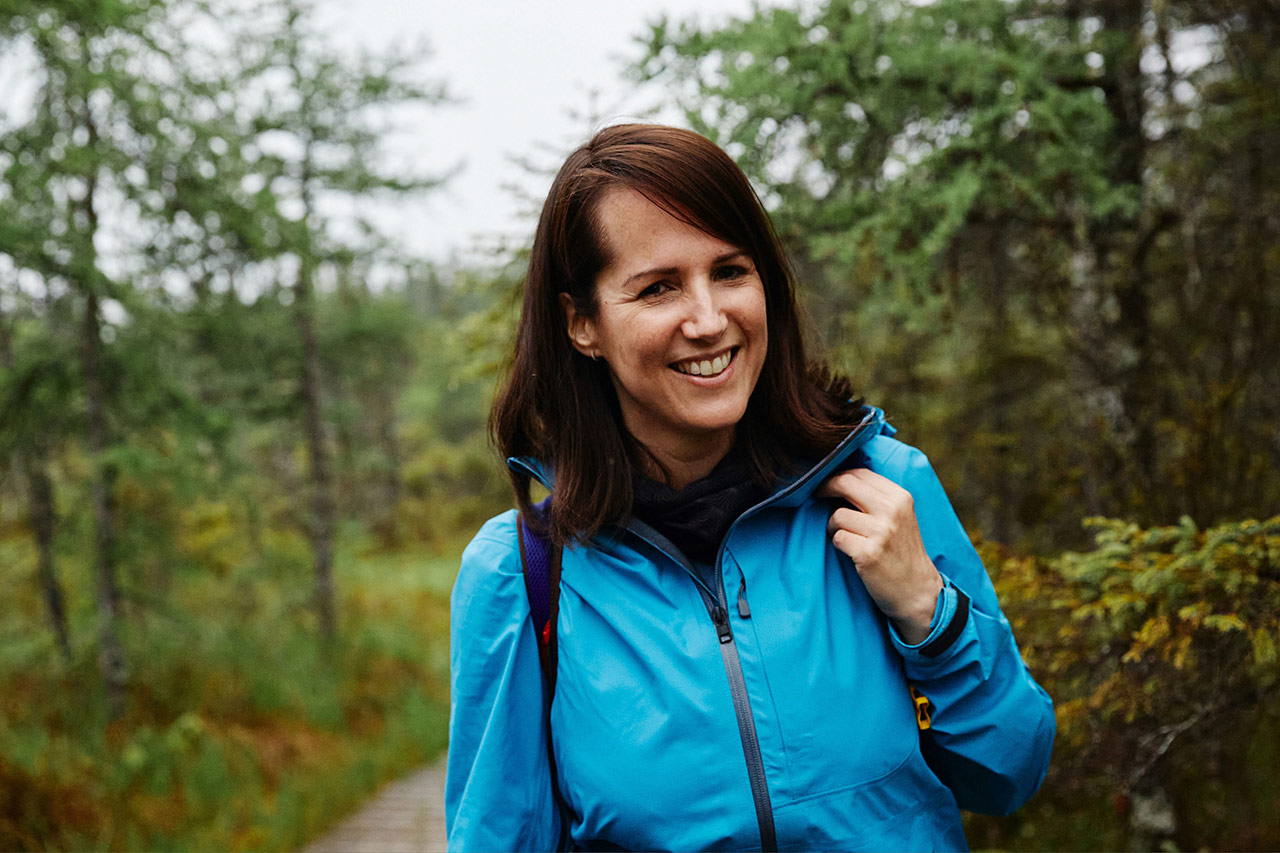 About Geneviève O'Gleman
Geneviève O'Gleman is at the helm of the Savourer show on Radio-Canada and editor of the web magazine savourer.ca. She has just launched her recipe book Fast food santé, a best seller available throughout Quebec.