Simply great in-kind activities for kids
Give your kids the chance to marvel at the best that nature has to offer! Sépaq destinations are full of little corners of paradise that will amaze your curious youngsters, who are always on the lookout for new discoveries; places where great memories and many future stories are born!
Here are some suggestions to simply WOW the kids!
The 10,000 marine animals of Aquarium du Québec
Come discover the seabed at Aquarium du Québec! In the indoor pavilions, you'll encounter nearly 10,000 absolutely fascinating specimens and explore a discovery zone where you can actually touch invertebrates, a tactile experience that's guaranteed to spark the curiosity of your youngsters. At the Pavillon des Profondeurs, you're sure to be impressed by the jellyfish ballet and the touch basin where you can caress the rays. Outside, come greet both of our polar bears, as well as the seals and artic foxes.
The beach games of Centre touristique du Lac-Simon
A big hit with the kids, the play modules are ideal places to get a little crazy and invent all kinds of scenarios that will put your children's brains to work. Centre touristique du Lac Simon and its modules will certainly remain forever engraved in your kids' memories! A trampoline, slides, a pirate boat, mini-golf, a rock climbing area, a climbing module, and a jungle gym – there's everything to please your little bundles of energy!
A ready-to-camp stay
Imagine the scenario – sleeping under the stars and a campfire along with some nicely toasted marshmallows! Your youngsters will certainly be delighted by a camping stay! You'd like to try out the 100% nature experience of the campsite but you don't have all the necessary equipment? No problem! You can enjoy the pleasures of camping without having to lug around all sorts of stuff thanks to our ready-to-camps. This innovative type of lodging features space heating, beds, and everything you need for cooking. You only have to bring your sleeping bag, clothes, and some food!
Arbraska Duchesnay
Give your youngsters the gift of an aerial experience that's in sync with nature. The adventure circuits in the Arbraska Duchesnay forest offer a series of high pathways linking one tree to the next using various fun and sporty games. The Young Wolf circuit is reserved for children from 7 to 11. Perfect for family outings! Equipment is provided on site.
A bike ride in Parc national du Mont-Tremblant
Treat yourself to a bike ride in the largest and oldest national park of the network! Enjoy a pleasant ride with your family on the bike paths of Parc national du Mont-Tremblant while taking in the forest landscape. Eight circuits featuring a total of 124 km of trails offer magnificent views. What a great opportunity for your youngsters to discover the park's most beautiful sights! We're thinking, among others, of Chutes-Croches trails of La Diable sector and Chute-aux-Rats trail of La Pimbina sector, where you can stretch your legs while offering your children a contact with nature that's simply one of a kind.
A family fishing stay
When youngsters catch their very first fish, the reaction is quite amazing! So much pride and excitement when they feel their fishing rod wiggling! An unforgettable memory that they'll be proud to recount over and over again. Enjoy moments of pure happiness with your youngsters thanks to the Family Fishing Package offered, among others, at Portneuf and Laurentides wildlife reserves.
The stars of Parc national du Mont-Mégantic
Why not offer those dreamy children, whose heads are always a bit in the clouds, a wonderful trip into the starry sky? At Parc national du Mont-Mégantic, stars are counted in the thousands. The national park is located in an international dark sky reserve, so it offers stargazing that can't be beat, along with a fascinating journey through space and the history of the universe. The ASTROLab, accessible to children free of charge, will certainly answer all their questions, while astronomy evenings will raise a great many others. The construction and launch of a rocket are also on the visitor's agenda. After all, it's the only way to go see the stars… up close and personal.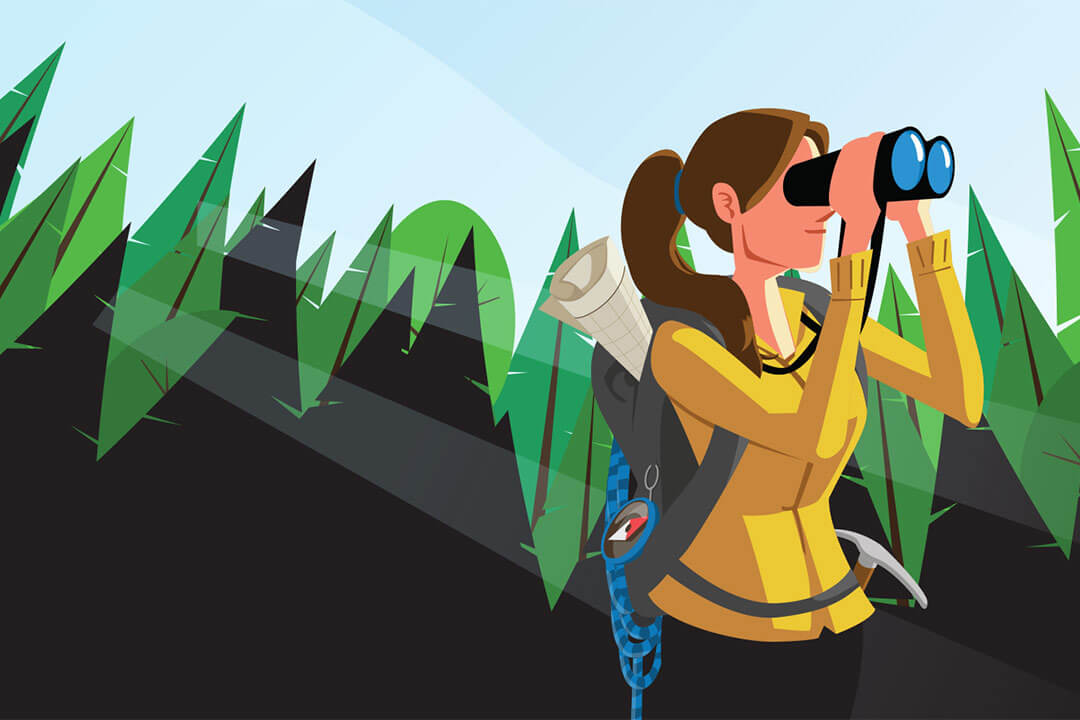 Explo: a new game for young adventurers
This summer, a brand-new free geolocation-based game will allow your small fry to have fun and move about while discovering Quebec's national parks. The downloadable application will transform hiking into a challenging exploration mission for them, combining all sorts of nature challenges.
The game includes a version adapted to each parks for which it will be available, i.e. Aiguebelle, Bic, Jacques-Cartier, Mont-Mégantic, Plaisance, Mont-Saint-Bruno, Lac-Témiscouata, Yamaska, Mont-Orford, Mont-Tremblant, and Oka national parks.
Before your visit, download the Explo game on the App Store® and the Google Play StoreTM.