Skishoeing
Skishoes are a versatile gear combines the qualities of cross country skis and snowshoes. They are almost exclusively used off track. The bottom of the ski is partially covered with a climbing skin for uphill traction. It also has a universal binding that fits several kinds of boots. Skishoes are very easy to handle and are therefore perfect for beginners. They allow faster off-track displacement than snowshoes.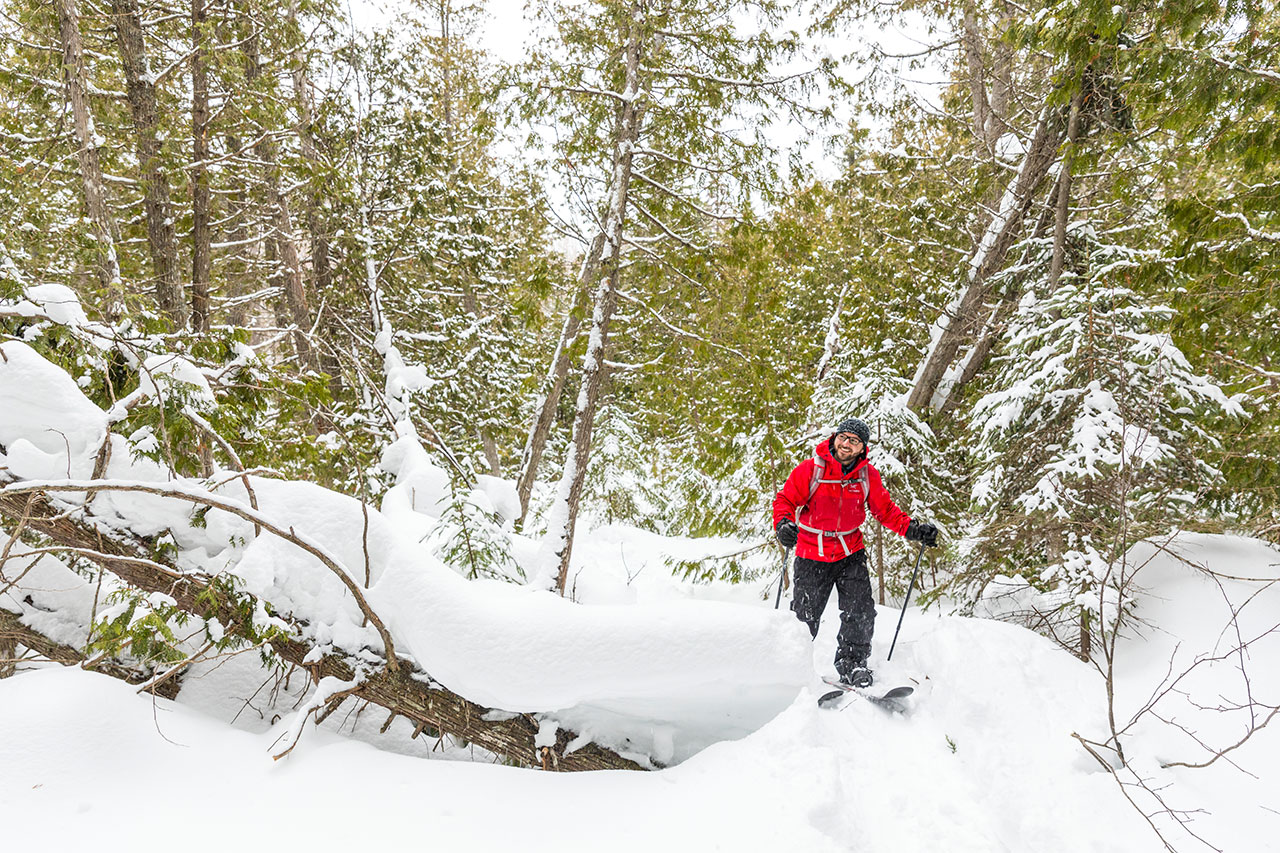 Stay overnight with us
Nature, outdoor activities, a crackling wood fire…all you've ever dreamed of and more!