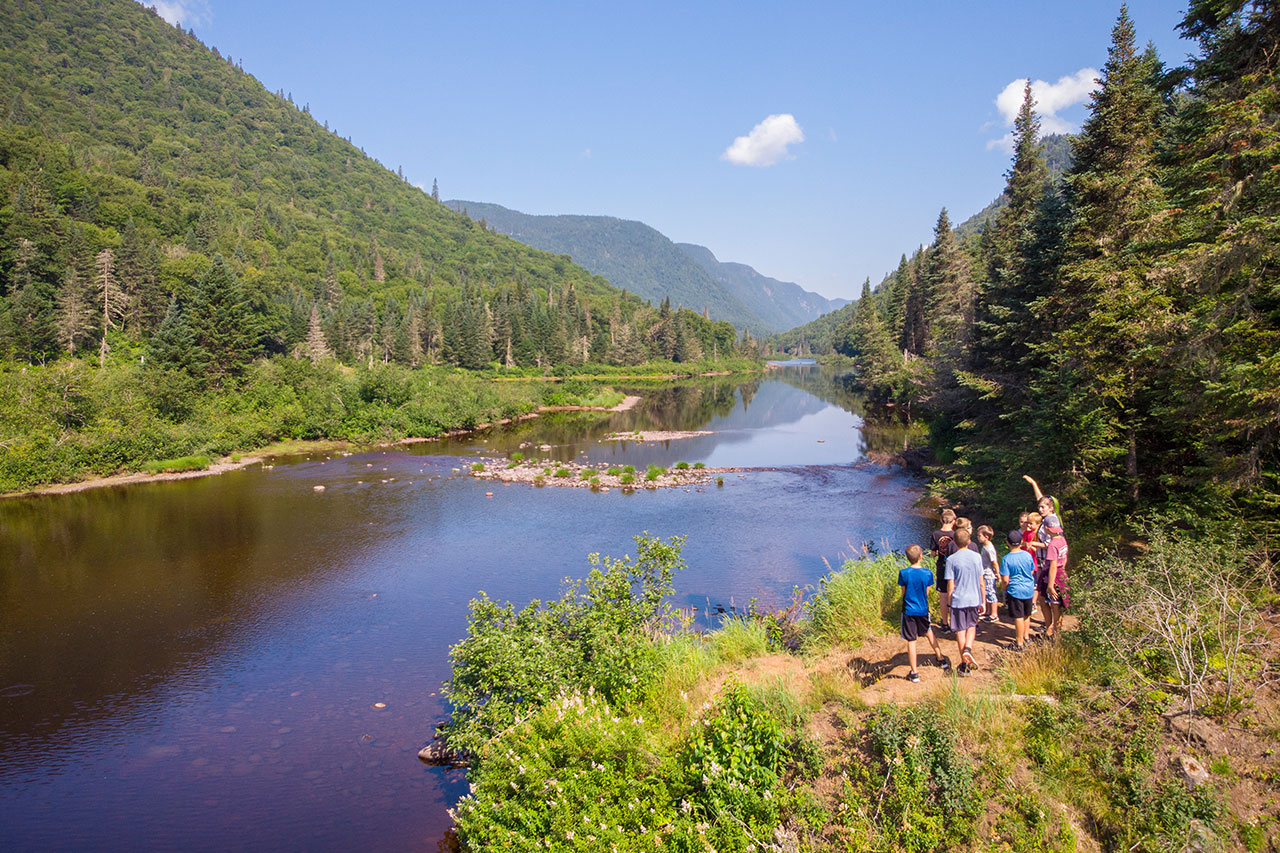 Educational activities in nature
It's time to go and play outside! Many of our destinations offer outdoor activities for elementary and secondary school students. A great way to get out of the classroom, to learn, and to explore the natural world around us while having fun!
First, choose your destination to find out what educational offering is available there.
Educational activities in the classroom
Let nature come to you! Our team offers activities adapted to the grade level of your class. Some activities are aligned with the Québec school curriculum.
Virtual educational activities
(Offered as of September 2023)
Our educational activities in the classroom are now offered in virtual version.
ASTROLab of Parc natioanl du Mont-Mégantic
Let your students discover the Universe! The team of the ASTROLab of Parc national du Mont-Mégantic offers astronomy activities of 45 minutes duration to school groups of all levels.
Aquarium du Québec
In the company of the excellent scientific animators of Aquarium du Québec, participate in various activities specially designed for your students.
L'École en réseau (networked schooling)
e also facilitate educational activities through L'École en réseau (networked schooling, or ÉER). Supported by the Ministère de l'Éducation du Québec, the mission of ÉER is to enrich the educational environment through inter-class activities related to the Québec school curriculum. In 2021-2022, ÉER has reached nearly 320,000 students across Québec. A number of partners, including Sépaq, interact with classes in the activities. ÉER encourages collective research and active pedagogy, both oral and written. It reinforces digital literacy and its dimensions, for teachers and students alike.