Private events
When it's time to gather with family and friends to celebrate an important happening, we want everything to be perfect. We can help you organize your small or large events, in spectacular natural environments, where everything is set up to meet your needs. Let yourself be inspired by these select outdoor gathering places that are just right for celebrations.
Station touristique Duchesnay
Duchesnay is the all-in-one nature destination par excellence for marking your special events. As well as having access to a vast array of rooms for all types of family reunions, you can sample wonderful food thanks to the cuisine concocted by our chef Sébastien Rivard who knows how to showcase local products. And this is not to mention the many outdoor activities available at our wonderful location situated only 30 minutes from Quebec City!
You and your guests want to extend your event so that you have time to get the most out of it? The good news is that Duchesnay offers a large variety of accommodations where your visitors will enjoy comfort that can't be beat.
Parc de la Chute-Montmorency
When we think of Parc de la Chute-Montmorency, images of this immense 83-metre-high waterfall quickly come to mind. And what if you chose this type of background for your next private event?
For a reception, a banquet or for any other event, the famous Manoir Montmorency and its breathtaking view of the St. Lawrence River and the Île d'Orléans welcomes you. Lounges that comfortably accommodate from 15 to 190 people are available for your event. A tasty cuisine, varied animation activities and attentive service await you. Something to charm all your guests!
Aquarium du Québec
Located in one of Quebec City's most distinctive environments, Aquarium du Québec is the perfect place for you to meet in peace and quiet to celebrate important moments in any season! It features spaces that are perfectly located for admiring the breathtaking view of the St. Lawrence River and Québec Bridge.
Gîte du Mont-Albert
For your next event, make your way to the foot of the Chic-Chocs Mountains, to an enchanting site where nature and comfort go hand in hand. As the only hotel located at the heart of Parc national de la Gaspésie, Gîte du Mont-Albert offers rooms with a unique cachet in a majestic environment. Contemporary, fresh-inspired cuisine, a room and cabin accommodation offer, and high-quality service to meet your every need!
Auberge de montagne des Chic-Chocs
A four-star hotel perched at an altitude of 615 m? You're not dreaming! You could hold your event in this breathtaking setting, in this intimate and cozy place! Add to these delights a refined dining offer and comfortable rooms, all in a relaxing outdoor atmosphere…Who could ask for more?
Parc national de Frontenac
Located near the shores of Grand Lac Saint-François, the third largest lake south of the St. Lawrence River, the Oasis of Frontenac National Park (Saint-Daniel sector) is a great place to meet in an exceptional setting to celebrate your memorable events, from June to October! This hall is located close to the beach, the nautical centre, and the hiking and biking trailheads. It's open to the outdoors with a breathtaking view of the lake and can accommodate 36 guests. Add to that a full-service and semi-serviced camping offer and comfortable ready-to-camp units, all in a laid-back, outdoor atmosphere!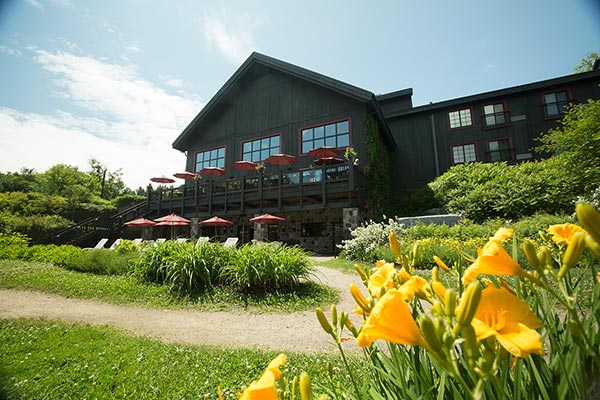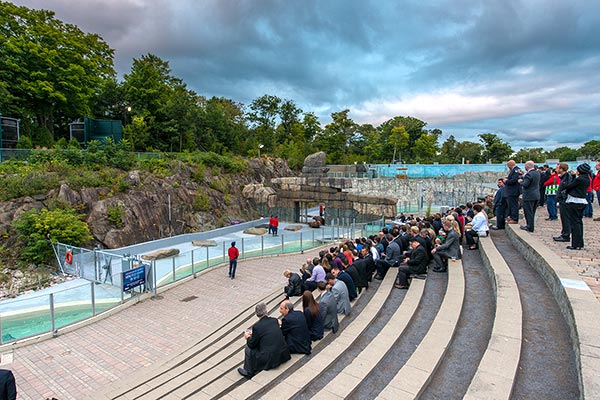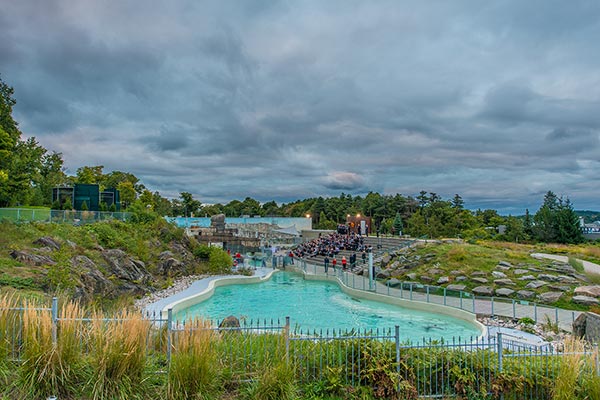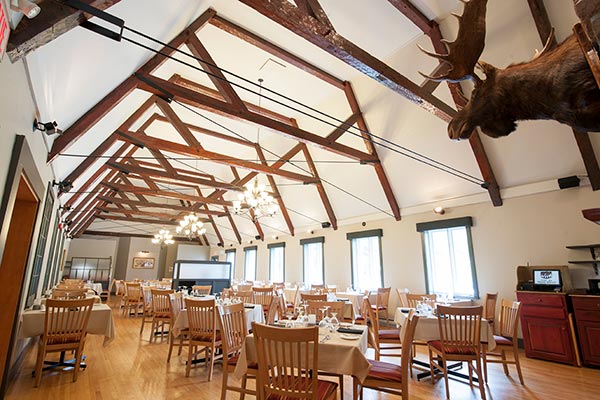 Let us help you with your plans
Our team can help you organize your event and adapt it according to your expectations, needs, the destination chosen and the desired duration.