History of wildlife reserves at a glance
History of wildlife reserves at a glance
In the early 1960s, access to wildlife and forests on Crown land in Québec was limited due to the presence of many private hunting and fishing clubs. At that time, there were 2,200 clubs on over 78,000 km2 of public land. These private clubs were generally owned by non-Quebecers, while Quebecers only had access to these hunting and fishing grounds if they worked as wardens, support staff, or guides.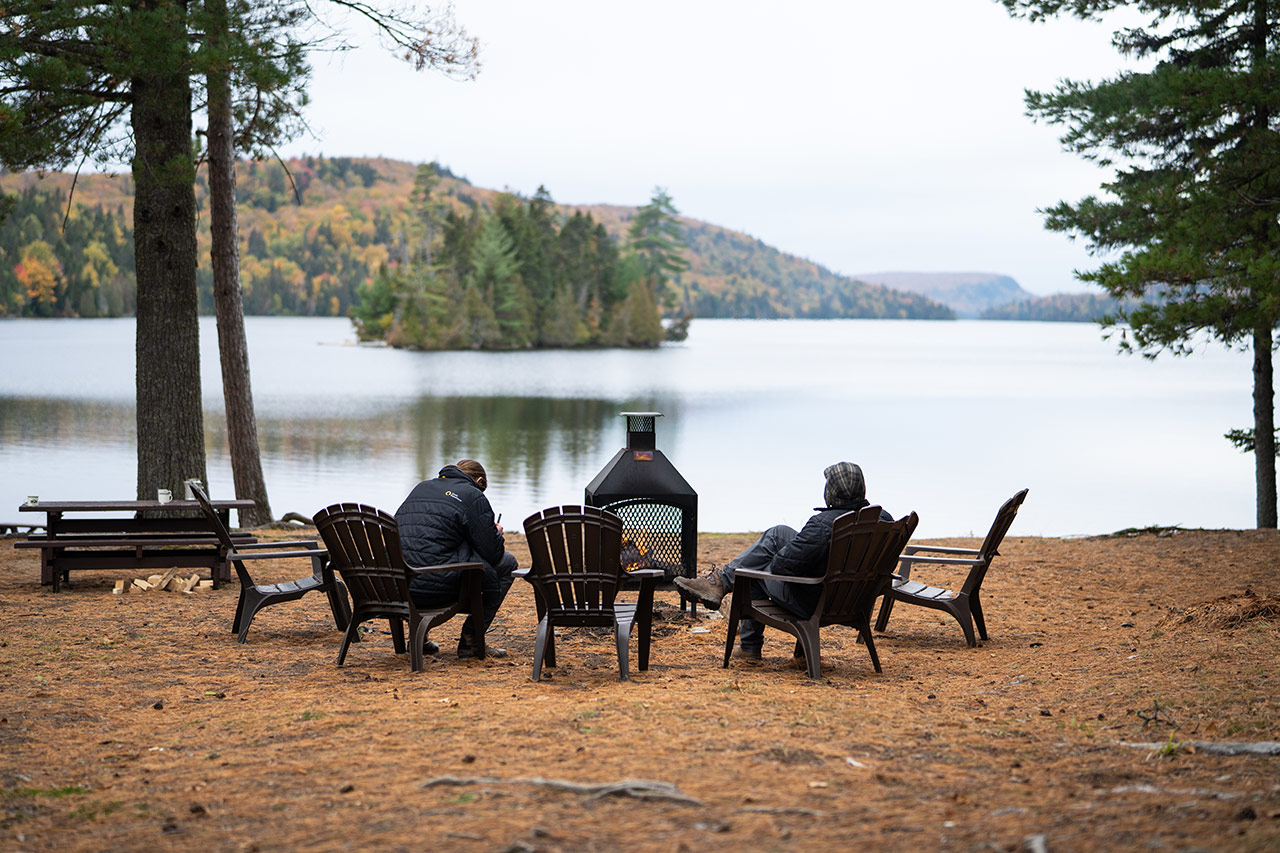 During the 1960s and 1970s, public pressure to make wildlife accessible to the public increased. The government therefore accelerated the creation of "hunting and fishing reserves" and began a major phase of dismantling private clubs.
In the following years, a unique government network of hunting and fishing reserves was created. Quebecers developed a strong sense of connection to these reserves, thanks in particular to the privileged access to wildlife that they offered.
The network of wildlife reserves was created to preserve and enhance wildlife in various regions of the province so that people could visit them and future generations could come into contact with the wildlife resources found there.
10 interesting facts about wildlife reserves
1. There are 13 wildlife reserves managed by Sépaq in Québec.
2. They are spread over an immense area of nearly 41,000 km2 and located in 10 administrative regions of Québec.
3. Quebecers make up 95% of their clientele.
4. Throughout the network, 12 different species of fish can be caught, including speckled trout, walleye, northern pike, muskellunge, and Atlantic salmon. You can also hunt big game such as moose, white-tailed deer, and black bear, as well as small game such as ruffed grouse, spruce grouse, and hare.
5. But in a wildlife reserve, you don't just hunt and fish. You can also stay at a resort and enjoy a host of outdoor activities, such as canoe-camping, hiking, snowshoeing, and cross-country skiing.
6. The wildlife reserves are dotted with over 500 cabins and rustic shelters. On the camping side, the reserves offer a number of serviced sites and more than 1,100 rustic campsites.
7. A significant portion of the hunting and fishing activity offering on wildlife reserves is subject to random draw to ensure equitable access when demand exceeds supply.
8. Sustainable development has always been a core concept for the wildlife reserves. Access to hunting and fishing is restricted and wildlife harvesting is rigorously monitored.
9. Wildlife and habitat research and management work is conducted annually throughout the network.
10. All profits from wildlife reserves are reinvested in the operation, maintenance, and development of the reserves.
Réserve faunique Mastigouche: already 50 years old!
In 2022, Réserve faunique Mastigouche celebrated its 50th anniversary. In terms of the legacy left by the private clubs on this territory, the quality of the heritage built by the Commodore Club is noteworthy. In fact, several large log cabins have stood on the shore of Lac Shawinigan for a century. Located on an exceptional site and built with the dovetail technique, they are the jewel of this reserve. They are available in fishing or vacation packages.