Culinary comfort according to Bob le Chef
By Bob le Chef.
In these uncertain times, even though our movements are restricted and being around our friends and relatives is prohibited, we still need to find ways to spend quality time. Because with our hectic lifestyles, we sometimes forget what it's like to take time for ourselves. So, what could be better than to plunge back into our memories and recreate the tender comfort that they evoke.
As summer approaches, it's in this spirit that I invite you to accompany me on a gourmet stroll down memory lane… while maintaining two metres of distance of course.
Memories of summer holidays from my youth inevitably begin with the end of classes. We've all felt that euphoria when the bell tolls for the last time in the year. At the beginning of the long summer break, a world of possibilities was opening up to us. The beginning of an adventure full of surprises, which would change us forever. The only drawback was that I was going to miss some of my classmates, girls especially... But not as much as oatmeal biscuits from the cafeteria. You know the ones I'm talking about, right? How much did they cost in your day? Personally, for a dollar, I could even purchase a carton of milk to wash them down.
Among summer activities, there's obviously the family picnic at Parc Bellerive, in the east end of Montreal. On the menu: crustless sandwiches with chopped ham, mayonnaise-ketchup dip and raw vegetables, fruit salad, and especially, my mother's potato salad. The simple memory of this famous salad, whose correct name is farm fresh potato salad, as I would learn in culinary school years later, is enough to make me want to go get a checkered tablecloth.
Although it's more enjoyable in good company, picnicking alone can be great too. Just pack a baby potato salad, grilled mushrooms, and truffle oil vinaigrette in a basket and enjoy with a nice little glass of dry white wine or a light rosé. Add a good book or podcast, then do some sun tanning until the desired relaxed effect is obtained.
Among my fondest gastronomic memories are road trips to Maine with my dad. On the highway to sunny beaches, there was the mandatory stop for ice cream at Ben & Jerry's in Vermont. I knew we had arrived at our destination once at the lobster shack, where we'd enjoy a delicious lobster roll.
While waiting to visit our southern neighbours, or to enjoy a lobster roll at the seafood shack in Saint-Fabien in the Lower St. Lawrence region, here's my summer guédille, a seafood bun recipe with crab, strawberries, and avocado.
Whether garnished with Magdalen Islands lobster, Matane shrimp, Atlantic salmon, or even backyard eggs, like for an egg salad sandwich, guédilles are a brilliant invention, especially if you bought 12 hot dog buns, but there are only 10 weenies in the packet…Yeah, yeah, like you, I'm outraged by this aberrant state of affairs. But let's not blow our stack. It's time to get back to the matter at hand.
Among popular summer activities, fishing is obviously right at the top of the list. Having grown up in the city, I discovered this "sport" rather late on the occasion of a trip to magnificent Réserve faunique La Vérendrye. I'd already heard my roommate's stories many times, ranging from reeling in trout to epic battles against behemoths of the depths. But what really converted me after my first fishing trip weren't the mosquitoes, but the meals we cooked for each other during our stay.
There's nothing like preparing the famous angler shore lunch after a "hard" day spent on the lake. Fortunately, although less enchanting as a location, there's nothing stopping us from cooking fish and seafood on our very own comfy balcony.
Above all, and maybe like many of you, one of the best vacation memories which I'll always treasure was the first time I kissed Marie-Ève at the day camp of Centre de loisirs de Pointe-aux-Trembles. She wore jean shorts, overall-style, and I sported my Bon Jovi t-shirt. We were young and innocent (insert romantic music and bird songs). Those were the days when we drank 15-cent juice in small bags, orange Julep with two straws in the parking lot, and three-colour popsicles on the park swings. I've been thinking about all this today while enjoying a homemade popsicle with cognac cream and it makes me very emotional to realize that it will soon be my son's turn to groove. Because, while I daydream about my childhood, he dreams of growing up.

I realize that subconsciously, I'm revisiting classics from my own childhood when it's time to cook meals for him. Like his father, he could eat these tasty delights for breakfast, lunch, and dinner, so I can easily convince him to hand over the PlayStation controller in exchange for a strong cheddar, bacon, and mushroom grilled sandwich. Or else, one of our classics, Monte-Carlo bannock, which is a chunk of ancestral Amerindian bread (a recipe that I learned from his mother), topped with bananas, bacon, and peanut butter, as Elvis, the King of Rock n' Roll, liked it!
And because I'm still trying to be a responsible father and not feeding my offspring bacon only, I prepared one of my favourite childhood snacks for him, Rice Krispies squares, quinoa cereal version, because it's 2020, all the same!
In conclusion, I'm telling you the same thing I told him. Keep safe, but don't be afraid to dream. And in spite of everything, have a great summer!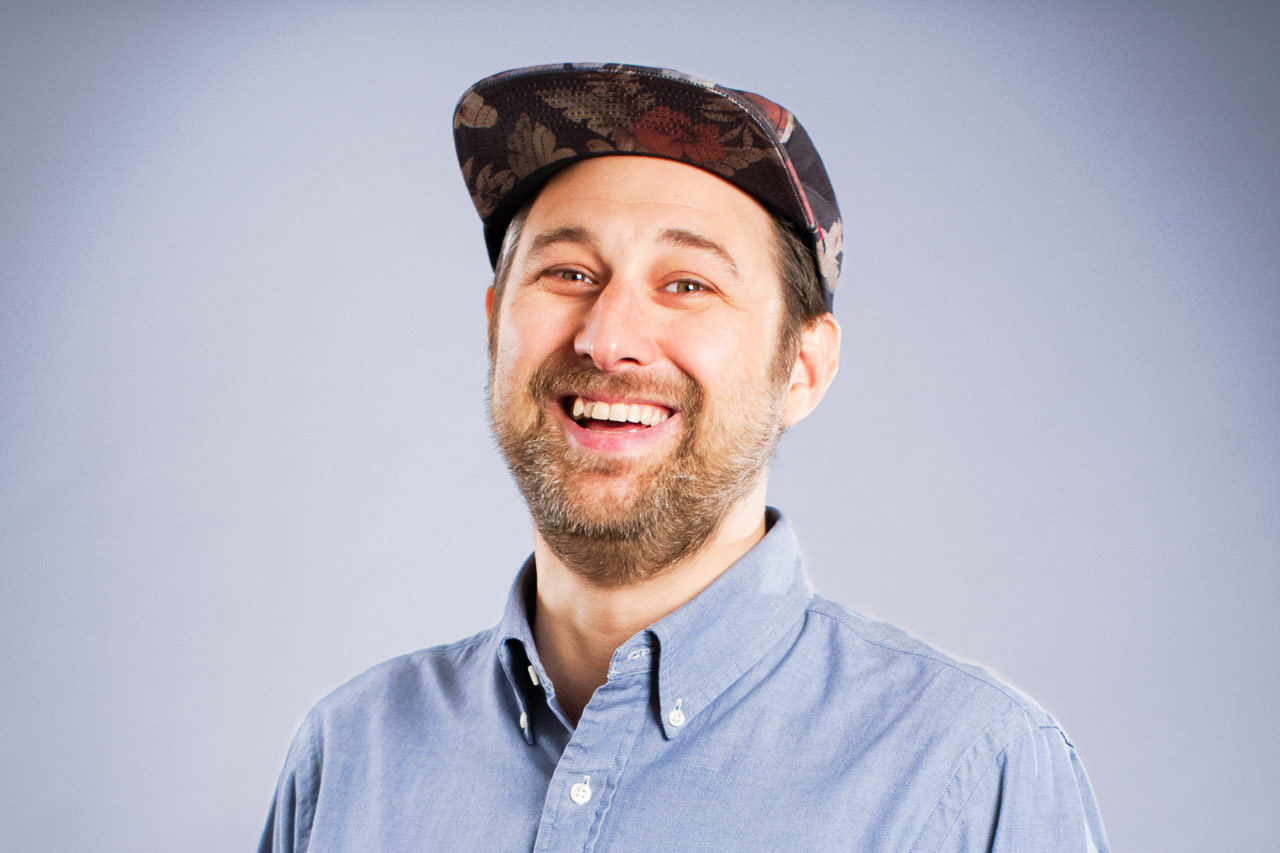 About Bob le Chef
Since 2005, Robert James Penny, aka Bob le Chef, is taking the Web by storm with his Culinary Anarchy. His goal: to introduce young adults and teenagers to the culinary arts. With his humorous and goofy style, sometimes irreverent, but never pretentious, he publishes on his blog simple and economic recipes in the form of video clips, as well as unusual news related to cooking in all it's forms.