When nature makes you smile
In collaboration with Julie Audet, wildlife photographer.
Spending time in nature can have a very different meaning depending on who you are. For my part, I find that nature does wonders for my wellbeing and is sometimes even a form of necessary therapy!
When I head into nature, wildlife watching is by far what I like to do best. Of course, during outings, encounters are not immediate, even less guaranteed. But when they happen, it's always a real pleasure to rediscover what nature has to offer.
These moments are sometimes very brief, and sometimes longer, but in all cases, I'm never bored! This activity can lead to all kinds of situations which, combined with photography, can be very funny or very surprising indeed, especially in the heat of the moment. Sometimes, a great picture is just a coincidence between the timing of the photographer and the animal's reaction. But, unsurprisingly, nature is always unveiled without a filter, and that's certainly what makes the natural world so charming!
Here's a little compilation of some of these moments captured in the heat of the action.
A great surprise
One of my funniest experiences was certainly that time when, after a day of hiking at Parc national de la Jacques-Cartier, at the end of winter, I found a paper note that someone had left on the door of the car parked right next to mine, which said: "BEWARE: You left one of your car doors open and a racoon invited itself into your vehicle! Someone closed the door without knowing who was inside…"
As I got closer, I saw the creature, behind the passenger seat, going through a handbag... He was just a little guy! This certainly didn't stop him from wreaking havoc in the car! A story that nevertheless had a happy ending, I assure you. The owners had to wait a while with all the car doors open, before the tiny guest deigned to see himself out and continue life as a raccoon, but outside!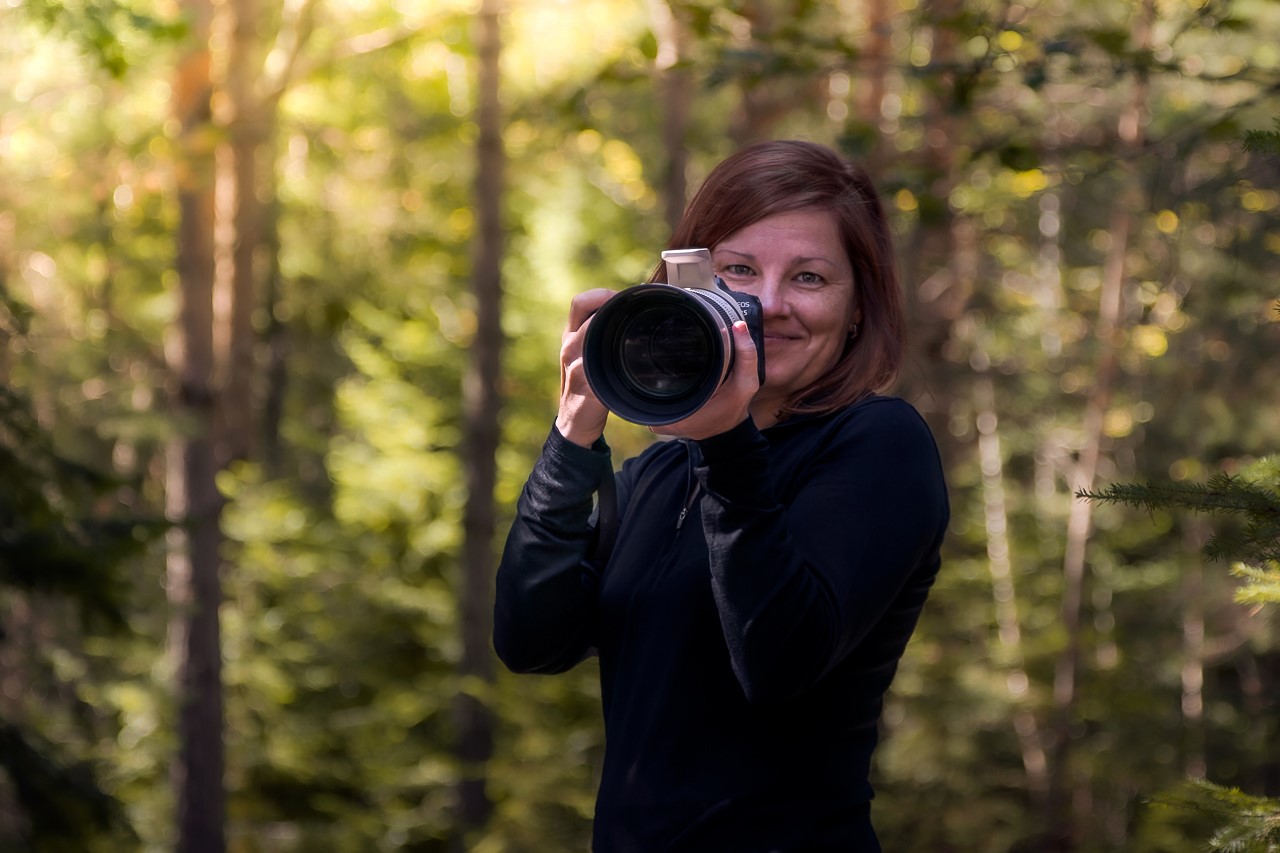 About Julie Audet
Julie likes to share her extraordinary passion for nature and wildlife through photos and words. The unique perception of nature that she captures in her camera's eye is both extremely personal and imbued with great sensitivity. From biology to photography, her work reveals deep values, at the origin of a very current objective: raising awareness about respect for nature.