Gourmet game plan for living room campers
By Geneviève O'Gleman, nutritionist, savourer.ca
During the pandemic we are living through, the advice is clear: stay home. It's the best way to protect yourself. And by applying this guideline to the letter, we can hope to enjoy the great outdoors this summer. We can keep our fingers crossed in any case!
And while we wait at home, there's nothing stopping us from being creative! In times of seclusion, Saturdays are like Tuesdays, which are like Thursdays. Let's break this routine by organizing a camping trip... inside the four walls of our house! Intriguing thought, is it not?
My favourite part of camping, you guessed it, is the food! What do you eat when you camp out in the living room? I'll reveal my gourmet game plan right here!
Once the mattresses have been blown up and the sleeping arrangements are in place, it' s time to whip up supper! I suggest a cheese fondue (in French only) prepared with Quebec cheeses. Why not choose cheeses from a region of Quebec that you want to discover once the lockdown is over? Place your fondue pot on the coffee table in the living room and turn off the lights. It's time to take out your headlamps or your camping lantern to create the atmosphere for meals in nature. And why not accompany your dinner with the sounds of nature? Eating with birds singing and the rustle of the wind in the trees... it's a real change of scenery!
For dessert, I suggest you surprise your family with a chocolate fondue... in a cone (in French only)! It's fun and delicious! However, do not use a propane or butane burner indoors. Instead, melt your chocolate and nut butter in the microwave or on the stovetop.
I don't blame you for sticking to your classic s'mores. Here's how to prepare them in the comfort of your own home. On a baking sheet, spread graham crackers and place a square of chocolate on each one. Add a large marshmallow to each square and broil. Keep an eye on the baking at all times, the broil function really packs a punch. Your s'mores will go from perfectly golden to charred in an instant... just like on a real campfire!
When you take them out of the oven, place the graham crackers on top of each golden marshmallow to make sandwiches. Squeeze and... enjoy!
If you have little sparrows that wake up early, you can prepare your expedition oatmeal (in French only) ahead of time. All assembled in old jam jars, just add the boiling water for a hearty breakfast to be savoured while tucked into a sleeping bag.
And when everyone's up and about, start making pancakes (in French only) to satisfy the bottomless appetites of your living room campers. Then, off you go! Everybody out to explore... the backyard! Who knows, there's bound to be hidden treasures there...
I'm sure your little explorers will be hungry when they get back. Show them how to make their own energy balls (in French only) from the popular hiker's mix.
I bet with this great game plan, your kids will talk a lot about that night spent camping at home... without the risk of getting caught in the rain!
---
Good luck during the pandemic. Take care of yourself and your family and... let's say it again, please stay home safe and sound!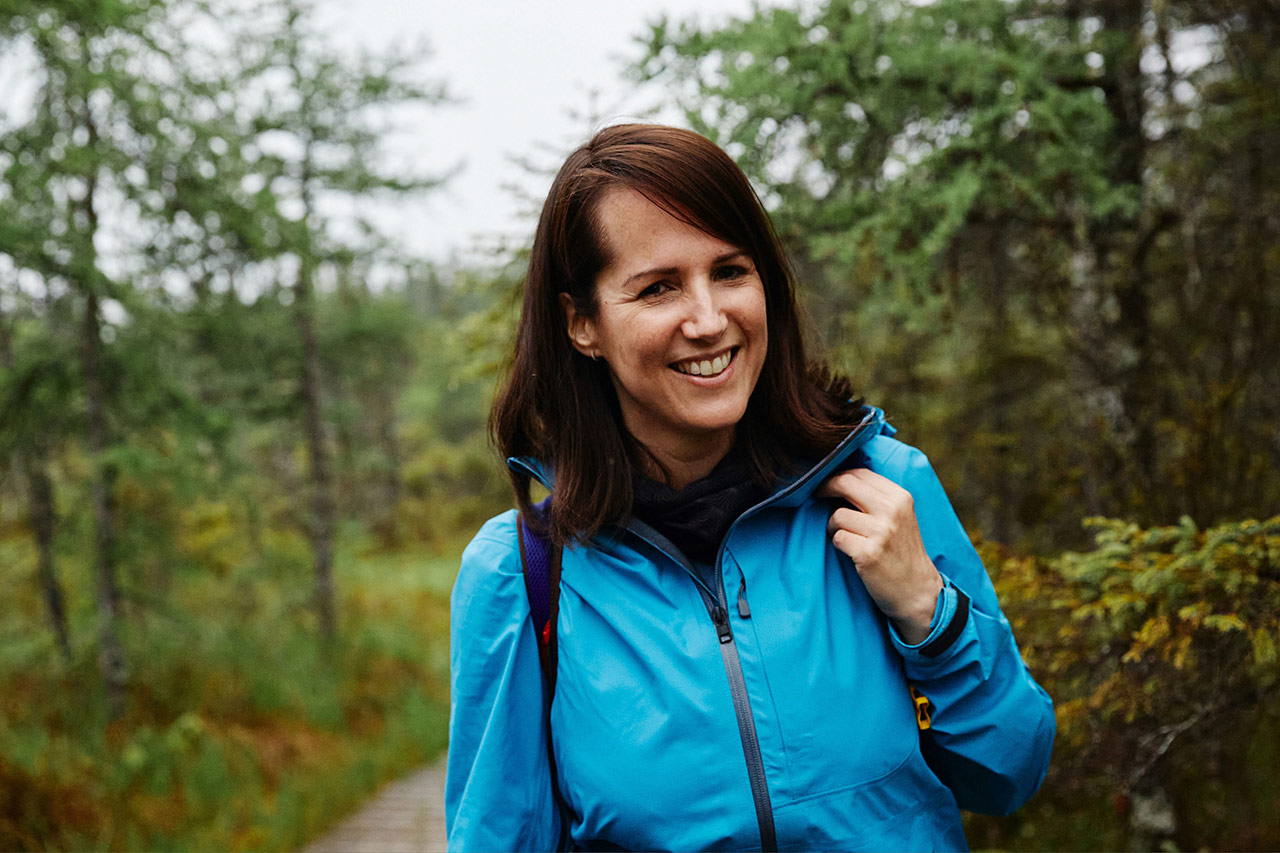 About Geneviève O'Gleman
Nutritionist Geneviève O'Gleman has a string of successes. She heads Savourer, a Web magazine dedicated to the pleasure of healthy cooking and voted best culinary website in Canada and ranked 3rd worldwide by the Gourmand Awards in 2020. Geneviève also hosts Savourer on ICI Télé. She is the author of 17 best-selling books. An avid outdoorswoman, if you're looking for her, she's probably out playing!