My little fishing story
By Geneviève O'Gleman, nutritionist, savourer.ca
I'm a big fan of the outdoor life; I love being in nature and I try to seize every opportunity to be outdoors, summer and winter. That said, I had never gone fishing in my life. I mean never. What a contradiction, I know!
I didn't feel like spending long hours in a rowboat twiddling my thumbs... I love action and excitement, shock and awe. Waiting in the hot sun for a fish to bite has never attracted me. But my partner is a real fishing fanatic, and we've been together for 20 years! Every time he goes fishing, it's his own thing, his activity with his buddies. And since I'm forever short of time, it's never been a good idea for us to go fishing together.
But when my friends at Sépaq suggested that I discover fishing with my family, I put my prejudices aside and plunged into the adventure, with my own expert angler aboard my rowboat. We went to Réserve faunique Rouge-Matawin in Lanaudière with our daughter and a friend and his daughter for a real fishing weekend.
Do you know what? I loved it! I was wrong about everything. I didn't find it long; I found it soothing. I didn't find it boring; I found it exciting! The feeling of having a fish biting at your line, pulling it out of the water, catching it while it's wriggling, that's awesome in itself! My thirst for thrills was satisfied, and at the same time, I've never rested so much.
Time stood still. I caught myself not looking at my watch anymore. I let myself be lulled by nature. We heard the songs of several different birds (which I couldn't identify), we saw a moose from afar (that's impressive!), and even a few eagles in the sky. It was fascinating!
It allowed me to discover the Sépaq wildlife reserves. I know the national parks very well; I often go to parks to hike, snowshoe, kayak, and more. In the wildlife reserves, things are very different. When we arrived, they assigned us a different lake for each day of fishing. So we had our own lake and we were on our own to fish there.
We were really in our own bubble for the entire weekend. We talked, we laughed. And to spice things up, we had a little friendly competition... The first fish we caught was worth 2 points, the biggest was worth 3 points, and every other fish was worth 1 point... We were compiling the points for each new catch to add some extra excitement. And guess what? I won! "Beginner's luck" you might say...
Anyway, I had a wonderful fishing weekend! I loved my initiation and I can't wait to go back this summer. My darling teenager and her friend enjoyed it too. They survived the lack of cell phone service and chatted like never before in their rowboat. The fish must have been stunned in the end as well!
We all caught our limit, enjoyed cooking the trout in a variety of ways when we got back to our shack, and played board games while drinking microbrewery beer. If that's not a perfect weekend, I don't know what is!
So next time I scorn a new activity, I'll remember to try it before I judge!
Have a great fishing season everyone!
---
This fishing trip with Geneviève O'Gleman happened before the pandemic.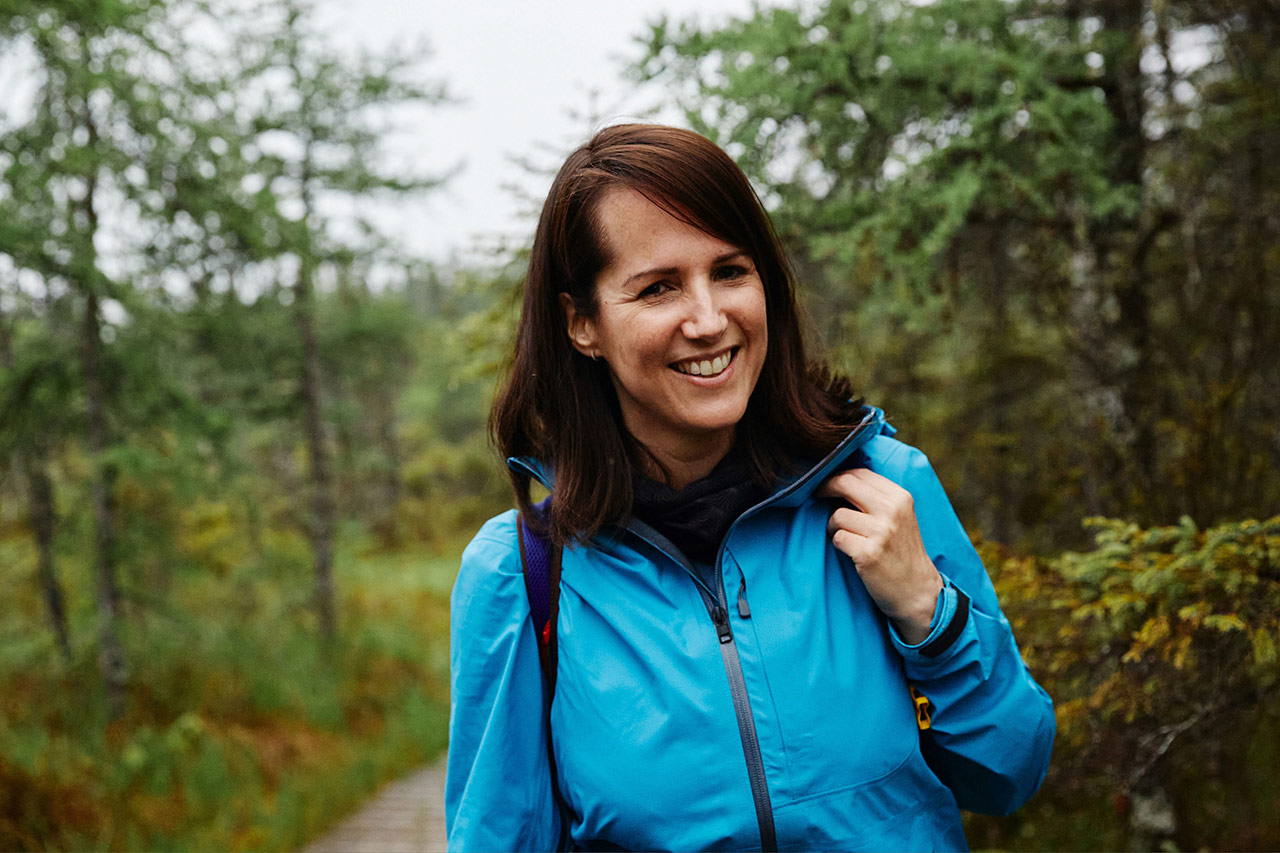 About Geneviève O'Gleman
Geneviève O'Gleman is at the helm of the Savourer show on Radio-Canada and editor of the web magazine savourer.ca. She has just launched her recipe book Fast food santé, a best seller available throughout Quebec.