Step 1: get equipped
Regulations and licence
The first step to start your adventure is to purchase your fishing licence; it's required before you can fish in Quebec. Hunting and fishing shops, outdoor shops, and many independent convenience stores sell them. There are various lengths and categories (1, 3 and 7 days, resident, non-resident, 65+, etc.), but a "regular" annual licence costs $24,12 and covers the period from April 1 of the current year to March 31 of the following year. You can also purchase your fishing license online.
Once you have your licence, you will need to ensure that the fishing season is underway in the region where you wish to cast your first line. Generally, in the southern part of the province, the season runs from early May to late September. The ministère des Forêts, de la Faune et des Parcs offers a useful tool to find out when fishing will be open on the lake where you want to fish and all the regulations pertaining to what you can (or cannot) catch there.
Gear
Here are our best tips on how to gear up for less than $100.
In André's tackle box
We asked André Arteau, a Sépaq information technician who's passionate about fishing, to share his favourite lures with us.
Here are six basic lures for your first tackle box. It would even appear that with these essentials, you'll be equipped for all situations, to fish not only for magnificent trout, but several other species as well.
Checklist for printing and ticking
To complete your purchases and organize your day of fishing, here's a short checklist (in French only) of essentials to bring along with you.
Step 2: learn the basic techniques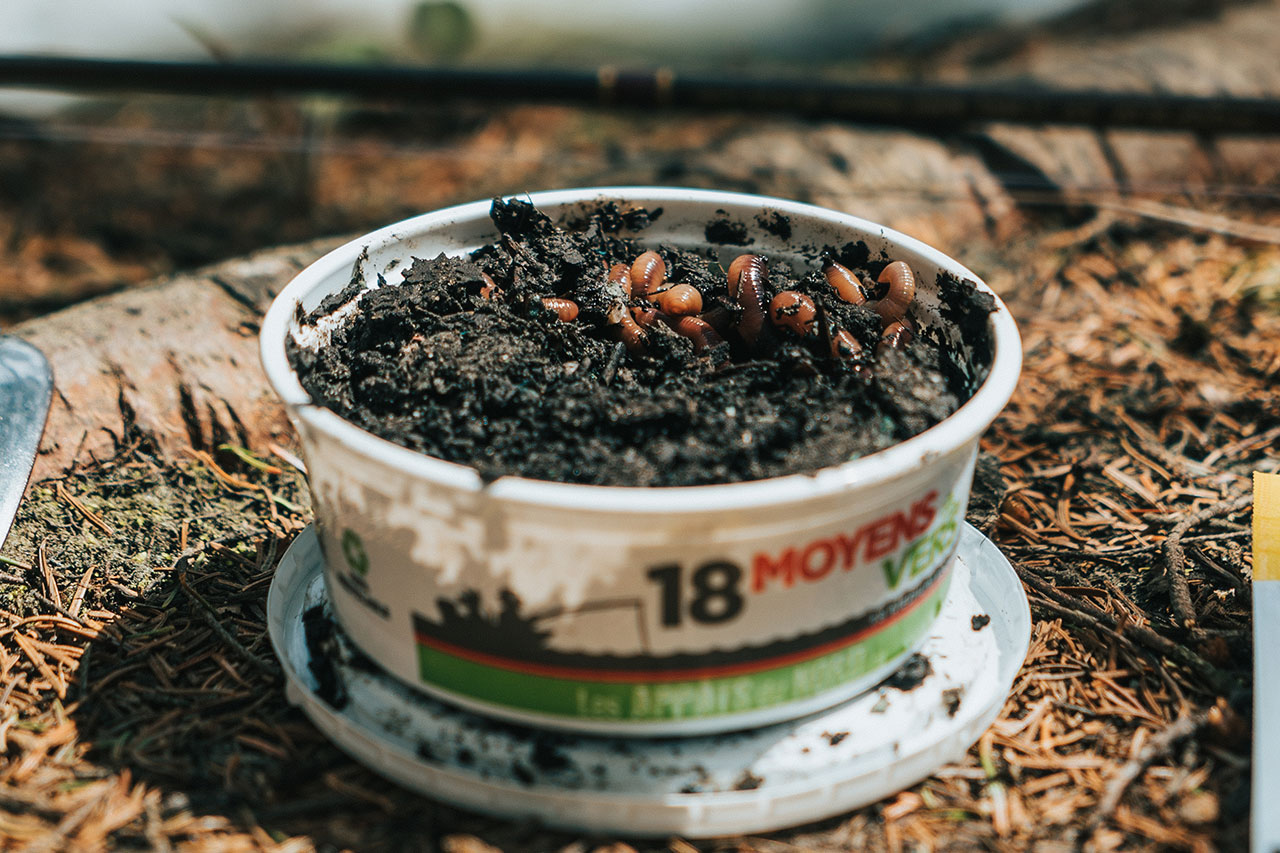 How to hook an earthworm
There are several ways to hook a worm, and in this video, we present one such technique. Don't be afraid to get your hands dirty: the tried-and-true earthworm and spoon combination is a classic that works great for trout fishing! (Video in French only)
Where can I buy earthworms?
In all hunting and fishing outlets, in a number of hardware stores and outdoor stores, and often in convenience stores located near bodies of water.
How to store them?
It's important to store worms in an opaque container in a cool and well-ventilated place. When in a rowboat, keep them away from the sun. Worms can be stored in the refrigerator for up to one week.
What about leeches?
Leeches play exactly the same role as earthworms. They're an equivalent form of bait, even if leeches are a little less popular. However, if you notice leeches in your waterway, they're likely the main food of the local fish! So they're a good choice of bait to start your day.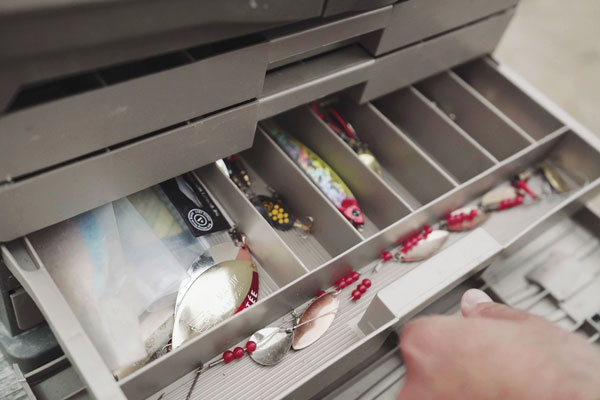 How to choose a lure
A lure is artificial bait that imitates fish food. They come in all sizes, colours, weights, and textures. But how to choose the right one? Watch this video (in French only) to learn more.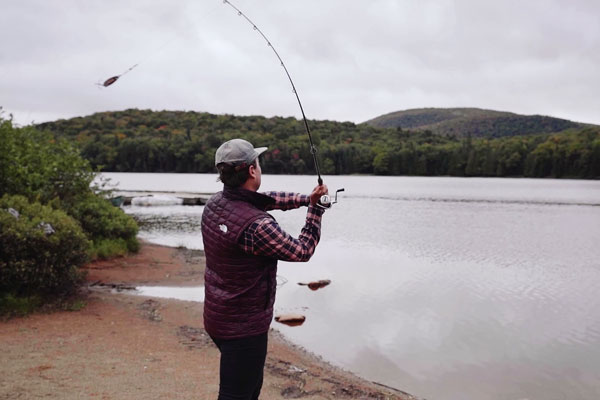 How to cast your line
Light tackle jigging, otherwise known as spin fishing, is the technique that novice anglers use the most because it's so accessible and easy to learn. There are also other techniques, such as trolling, longline fishing, and fly fishing.
Take a look at this video (in French only) to understand the basics of light tackle jigging.
Step 3: savour your catches
Because the pleasure of eating your fish is as important as landing them, we're providing a list of our best tips and recipes for cooking your catches, to the eternal delight of your taste buds.
Step 4: dig a little deeper
You want to learn even more? Here are some additional readings: