Day fishing
A few tips to get you off on the right foot
By Jean-Sébastien Massicotte
No, this isn't just another fishing story; there really are simple tricks to turn a novice angler's experience into a success. If landing fish is an art that still eludes you, here are some tips to help you get the most out of your angling experience.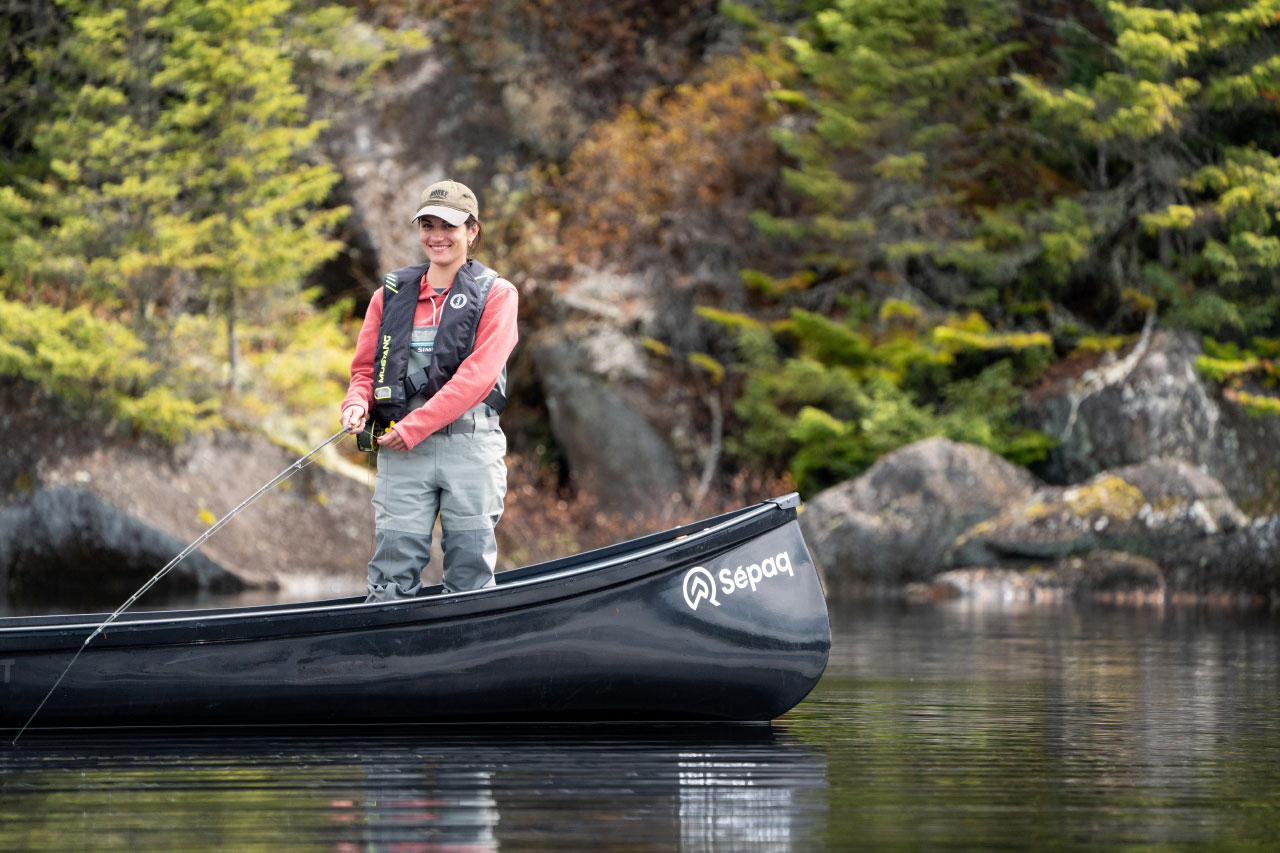 Be well prepared
Fishing is exploding in popularity, and many of us are casting our lines in wildlife reserves and national parks. But to avoid coming home empty-handed, "before you even bait a hook, you have to do your homework," says Philippe Guilbeault-Verville, director of customer and administrative services at Réserve faunique de Portneuf. Fortunately Sépaq offers a toolkit to help you get good and ready. First, the Portneuf expert suggests discovering the steps to take for a successful day fishing expedition . "It's something you should explore before booking any sort of fishing trip," insists André Arteau, information technician at Sépaq's Customer Experience and Quality Control Department. Regardless of their level of experience, anglers will find tips, advice, and useful information for their next adventure.
Choose your destination
At Sépaq, day fishing is offered at wildlife reserves (most of the offer is concentrated there and you can use a motorboat) as well as in certain national parks (it is then possible to combine fishing with a wide variety of outdoor activities). These territories offer different experiences, depending on what you're looking for.
Another factor to consider is the species you wish to catch. The fish found in a waterway vary according to the region. The Sépaq website will give you all the details for each destination. (For beginners, speckled trout is a sure bet!)
Finally, how do you want to fish? Wade fishing is without a doubt the most accessible method from many points of view. Simple and pleasant, it's very practical with children, especially when a pressing need arises... To explore the territory further, you can also rent a motorboat, which allows you to access the most promising sites more efficiently and to save your energy for reeling in the catch, while discovering new scenery on the go.
Choosing your waterway
Once you've chosen your destination, it's time to select a waterway. To do so, consult the Day Fishing Plan, available on Sépaq's website, in the Information section of each establishment. Compiled annually, these valuable reference charts are the starting point for a well-planned fishing trip. "It's a gateway, a first overview that allows you to target where you want to go, as well as where you can go," says Philippe Guilbeault-Verville. The Day Fishing Plan presents the opening and closing dates for each waterway. As André Arteau explains, deferred openings promote better fishing quality throughout the season. For example, the choice of a river or a lake where the fish will bite at a later date can increase your chances of success if you fish there in the middle of summer.
Sépaq's Fishing Plan also indicates the catchable species, the catch limits, the surface area of the lakes, the available watercraft, and the type of motor to be used. Not to mention another crucial element: access to the various waterways. The plan includes the distance to be covered by vehicle, then on foot; the type of trail or roadway to be taken; and whether or not you'll need a four-wheel drive vehicle or a pick-up truck. There's nothing worse than a fishing trip that ends at the side of the road before it even begins...
The telephone: an ally
Once you've consulted the Fishing Plan and have a few potential locations in mind, it's time to pick up the phone. "There's no such thing as a silly question, so put your misgivings aside and give us a ring," advises Philippe Guilbeault-Verville. He particularly recommends this approach to fishing newbies, as it's much more informative to call than to make a simple online booking. For example, a call to the wildlife reserve or national park allows you to speak directly with local experts, who are in the best position to tell you about the particularities of the place. Don't hesitate to tell them that you're a novice angler. Their recommendations will be even better suited to your needs!
"That's why it's important to avoid doing everything at the last minute," says Arteau. Checking in ahead will leave you plenty of time to explore other aspects of the preparation and art of fishing. To this end, take a look at the document Your 101 beginner's fishing guide, a treasure trove of useful information! From regulations to fishing techniques, safety, gear, and waterway features – you'll find everything you require to become an expert!
There's no need to have a huge tackle box for your gear," says Philippe Guilbeault-Verville. In addition to the rod, you can manage very well with a can of worms, three or four spoons, a few sinkers, and leaders of different lengths.
Local know-how
Of course, depending on the destination, most specialized stores will be able to assist beginners in their selection of equipment. But according to André Arteau, there's an important encounter you won't want to miss. "We suggest stopping by the Sépaq registration centre for information. It's 15 to 20 minutes well spent, " insists the expert. On site, the national park or wildlife reserve staff will suggest an irresistible lure; the sector where the fish are biting like there's no tomorrow; and very best way to increase your chances of landing that trophy catch.
Once the big day arrives, it's time to put your new knowledge to the test. To find your way around the territory, the geo-tagged digital maps in the Avenza Maps mobile application are a great help. By downloading the map in advance, you can pin down your location on a mobile device in real time, even when there's no cellular network. To help you haul in a sizeable catch, Sépaq has also created downloadable maps that target favourable fishing sites on more than 500 of the network's most popular lakes. These are essential tools for any novice angler!
Putting all the chances on your side
You've been casting for a stretch without even a nibble? There are still many tricks to try: varying your fishing techniques; casting along the shoreline; changing locations; exploring different depths; changing the lure or bait; and many other schemes besides.
In the middle of summer – during vacation time, for most people - fish can be more difficult to catch because of the heat. According to Philippe Guilbeault-Verville, it's better to focus on "the end of the day" and avoid checking in at 9:00 a.m. and leaving at 3:00 p.m. "The earlier you arrive, the better your chances," confirms André Arteau, while insisting on the importance of being patient. This experienced angler also reminds us that while catching fish is important, the simple joy of being outside in the most beautiful wilderness areas of the province is a crucial part of a successful fishing day. The flora and fauna, the sounds, the smells, the gorgeous scenery to admire – fishing is above all an excellent pretext to spend time in nature, alone or in good company.
Finally, to enhance the experience this summer, the wildlife reserves will be offering free outdoor cooking kits to their visitors. The perfect option for truly savouring your freshly caught fish!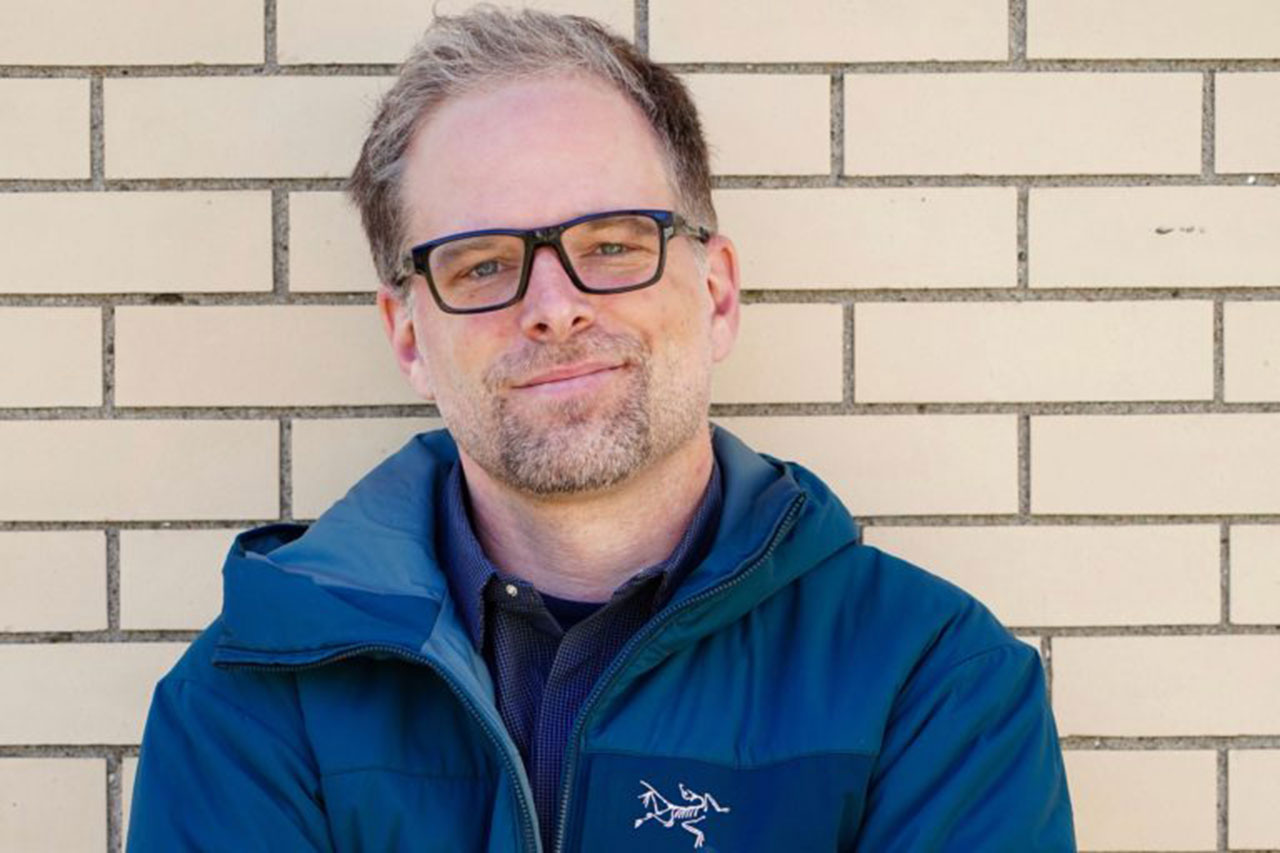 About Jean-Sébastien Massicotte
A journalist by training and an all-around sports enthusiast, Jean-Sébastien never misses a chance to step up to the plate for a good story. A columnist, photographer, and adventure content creator now based in Quebec City, this Abitibi native has been an outdoor reporter since 2011. Jean-Sébastien collaborates notably with the magazine Espaces.