True-to-life nature enthusiasts
(Part 1)
In collaboration with Jean-Sébastien Massicotte
From diverse backgrounds, they've all made the choice to connect with nature in one way or another, and they've put the outdoors and its activities at the heart of their lives. Whether it's in connection with their career or simply for their daily well-being, these passionate people are fueled by their love of the great outdoors and vibrate to the rhythm of the seasons. Keep on reading to discover six true-to-life nature-loving personalities with inspiring lifestyles.
Stéphanie Benoit
Far from feeling sorry for herself as she looks back over the past few months, Stéphanie Benoit chuckles when she sees how little control we actually have over anything at all. In October 2019, just before the pandemic and after 10 years in the world of communications, the young woman took the plunge and launched her company: Mouvement Montagne. A way to combine her love of yoga with the desire to create unforgettable experiences in nature.
"I'm the type of person who organizes everyone's outdoor vacation. You know, that kind of friend? " laughs the 33-year-old woman. A yoga enthusiast for 13 years and a full-time instructor for the past three years, Stéphanie has long made the link between her practice and her passion for the great outdoors. "Nature lets us connect with ourselves in the present moment."  And this is where the idea of sharing the experience with more people arose.
Although COVID-19 turned the plans for Mouvement Montagne upside down, Stéphanie was still able to successfully test her concept before the first wave hit, and then in an adapted manner last summer. Cross-country skiing, snowshoeing, hiking, and even, eventually, biking... for Stéphanie, outdoor sports have become a pretext for a different approach to action through the addition of yoga and meditation. "The outdoors teaches us so much about ourselves," says the mother-to-be, who is expecting her first child, a girl, very soon. Freshly established in the Laurentians to facilitate her daily contact with nature, the adventurous yoga practitioner is already looking forward to returning to action with her clients… and with her baby girl!
Gabriel Gakwaya
If he were to follow only his heart and passions, Gabriel Gakwaya would make the outdoors his full-time occupation. A keen mountain biker, rock climber, and snowboarder, the digital marketer never misses an opportunity to share his love of adventure activities. "Everyone deserves to be outdoors," says the 40-year-old sports enthusiast.
As the son of a first-generation immigrant, the Quebec City native and resident is well positioned to understand how certain experiences can change one's entire life. "My father is Rwandan, proverbial hut and all," says Gabriel. It was a summer in Gaspésie at Camp de Cadet in Cap-Chat that turned Gabriel on to the outdoor life. Six weeks of playing outside with adventure guides! As an adult, his discoveries multiplied, here and elsewhere, and he developed this desire to give back to others.
A mountain bike enthusiast, he launched the online directory mtbqc.ca and orchestrated a showcasing of the greater Quebec City region's potential for cyclists with studded tires. "That's where I really got the hang of coaching," says the man who has been coaching cyclists in their progress on the trails for the past few seasons.
In the winter, Gabriel coaches sliding enthusiasts as part of splitboardqc.ca. Since 2017, he has been offering splitboardqc.ca rentals for folks wishing to use sealskin splitboards to climb mountain peaks. "The goal is to introduce everyone to this sport. The equipment is so expensive!" Gabriel's model is much appreciated and he has begun to branch out. After Quebec City, a rental outlet recently opened in Sherbrooke.
A father of two children aged 8 and 11, Gabriel Gakwaya doesn't have to look far afield to pass on his passion for sports on a daily basis. "My kids have already started! But without any pressure. Private moments, to connect with the environment. For fun, not for competition."
Voir cette publication sur Instagram
Florence Rivest
One could imagine that the canoe carrying Florence Rivest has found a perfect momentum in the current. For the past year, the Montmagny-born painter and illustrator has been enjoying great visibility and making a living from her art. "I've developed a fresh air niche," explains the effervescent artist, whose creations are increasingly put forward by various publications and organizations related to nature, conservation, and adventure.
Raised in a family of outdoor enthusiasts – her parents celebrated their honeymoon on Mount Washington – Florence spent the summers of her youth at Odyssée camps, first as a camper and then as a canoe expedition guide. By the age of three, Florence realized she had a special talent. "I noticed that I was better at drawing than my big brother," laughs the now 27-year-old artist.
Having graduated in graphic design "to reassure" her parents, the young woman always dragged sketchbooks along during her adventures. In search of emotion at the heart of landscapes and light, Florence sees her art more than ever as a tool to create useful work. "I want my art to be more than just beautiful," says the woman who loves to teach her techniques and does not hesitate to commit herself to causes, such as respect for nature, that are dear to her heart. So between vibrant landscapes and watercolour characters, she also creates annotated and playful illustrations, such as her handbook to camping without leaving a trace or her guide for canoe-camping beginners."  I just love the great outdoors. I was born there; it's my heritage."  And Florence shares it well.
florencerivest.com | Instagram | Facebook
Voir cette publication sur Instagram
Lucas Holmes
Born in Gaspésie, Lucas Holmes was already climbing the plateaus of Mont Albert, in the Chic-Chocs, at the age of six! His father passed on his love for the mountains and the sea when Lucas was just a tyke. Skiing, hiking, mountain biking, sailing... Lucas has this insatiable desire to explore. He's made a specialty of unearthing the little gems hidden in our own proverbial backyard. As a youngster, he dreamed of and was inspired by the adventure culture of Western Canada. From there was born Le Backyard, a blog and Facebook page dedicated to adventures that are mostly local, but always original. "Our backyard is full of potential," says Lucas. "I wanted to create a megaphone to let everybody know what they're missing."
A business architect at Revenu Québec, this graduate in administration has built, in his spare time over the last few years, an impressive community that appreciates novelties and journeys off the beaten path. "Helping folks discover new places is what makes me trip!" says the 32-year-old Lévis-based sportsman.
With an infectious energy, Lucas Holmes likes to make the most of every single day. A few runs in the powder snow before heading back to the office in the morning? Well, why not! Even the curfew during the pandemic hasn't dampened his desire to explore. "It's all about being creative!" Having become a father for the first time only a few hours before our interview, Lucas is already looking forward to heading for the hills with his precious son Malcolm."I've organized lots of exciting outings for friends, for strangers, but right now, it's a real thrill to share adventures with this brand-new human being!" The father and son story…take two! Clearly a matter of DNA among the Holmes.
Voir cette publication sur Instagram
Mireille Roberge
Even on vacation, Mireille Roberge doesn't consider sleeping in."I love simply love getting up at the crack of dawn to go for a run!"   A commentator for three years on Première heure with Claude Bernatchez, the morning show on ICI Radio-Canada Première in Quebec City, the 46-year-old woman is full of vim, vigour, and vitality.
On the stroke of 5:30 a.m., Monday to Friday, she's ready to go live from the field to tell the story of community life in our provincial capital, and to present the weather forecast as well. An avid sportswoman, Mireille rarely misses an opportunity to highlight a topic related to adventure and the great outdoors. And it's not uncommon for Mireille to find herself where the action is. "I'm always looking for balance in my life. The team knows I love to play outside!"  she adds with her usual good humour.
Her interest in action and sports has become a real lifestyle over the years. An ongoing thirst for challenge has coloured her career in the media, including coverage of the Sydney Olympics in 2000 and a cross-Canada cycling tour in 2007, recounting the adventure all the while. Climbing a peak on backcountry skis to see the sunrise, running along a trail, or going for a spin on a mountain bike are all activities that regularly energize the daily life of this Quebec City native. "One often hears about the beneficial impact of nature on mental  health," she points out. A contact that offers her a soothing Zen experience and a connection with the environment that has become essential to her life. "For me, it's so important!".
Jean-Sébastien Guénette
Jean-Sébastien Guénette remembers the beginning of his "mania" all too well. He was 12 years old, and a birthday present received by his little sister turned his world upside down."It was a book about birds and a feeder," says the 42-year-old about the rather simple gift that caught his attention. After a few weeks, he managed to attract the first specimens in the courtyard of the family home in Saint-Mathieu-de-Beloeil. It was love at first sight! "But it took a long time before I discovered people who shared my fixation!" 
In a world without social networks or an ever-present Internet, it was only years later that Jean-Sébastien finally came into contact with a real ornithologist. He still remembers this first guided bird-watching session, which only confirmed his interest in winged fauna. A master's degree in biology later, his career in science eventually led him to the helm of QuébecOiseaux. For the past 15 years, Jean-Sébastien has been director general of the organization that brings together Quebec bird watching clubs and societies. He's still as enthusiastic as ever about sharing his childhood passion. Whether to write an article, to guide a birding excursion, or to spend some quality family time, he'll find any excuse to plunge into nature. It doesn't matter where. "You get up in the morning never knowing what you're going to watch or discover," sums up the ornithologist, who has laid eyes on almost all of Quebec's 350 or so species of regular birds. But his quest is far from over. "I don't know anyone who has hung up their binoculars. You have this passion until the day you die!"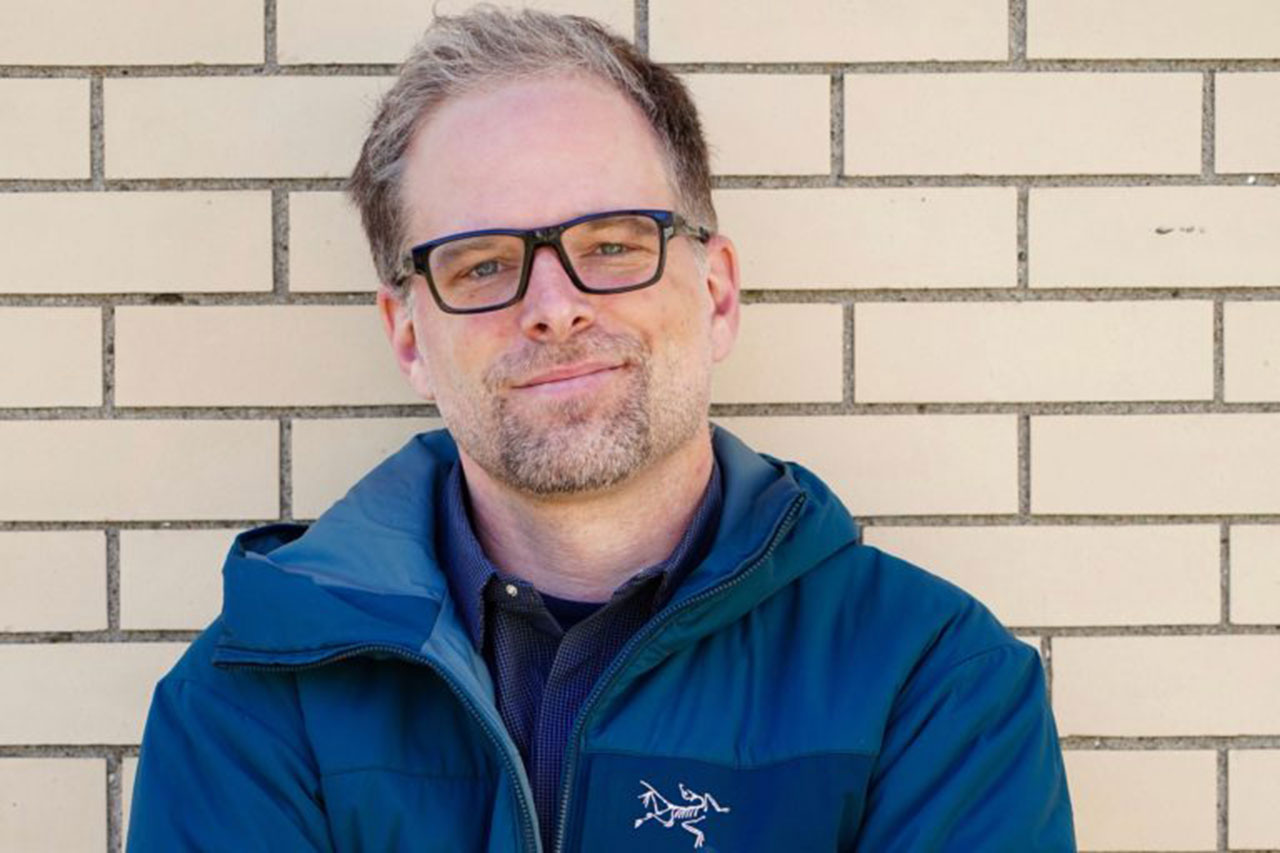 About Jean-Sébastien Massicotte
A journalist by training and an all-around sports enthusiast, Jean-Sébastien never misses a chance to step up to the plate for a good story. A columnist, photographer, and adventure content creator now based in Quebec City, this Abitibi native has been an outdoor reporter since 2011. Jean-Sébastien collaborates notably with the magazine Espaces.