Parc de la Chute-Montmorency… differently
By Alex Béraud, Sépaq Social Media Advisor and Annie Corriveau, Group Reception Agent at Parc de la Chute-Montmorency.
We surely won't be revealing anything you didn't already know by saying that the idea that you have to go as far away from home as possible to feel like you're on holiday is a thing of the past. This summer, «staycations» are all the rage, a way of enjoying a holiday in complete simplicity by exploring your region – or even your own neighbourhood – more extensively than ever before.
Located only 15 minutes from downtown Quebec City, Parc de la Chute-Montmorency is usually a popular destination for international tourists, which deserves to be known by its Quebec City area neighbours.
To show you this destination at its most local and colourful, we've teamed up with an expert from the site, Annie, Group Reception Agent at Parc de la Chute-Montmorency.
Friends from Quebec, here are five reasons to play tourist at this spectacular historic site this summer.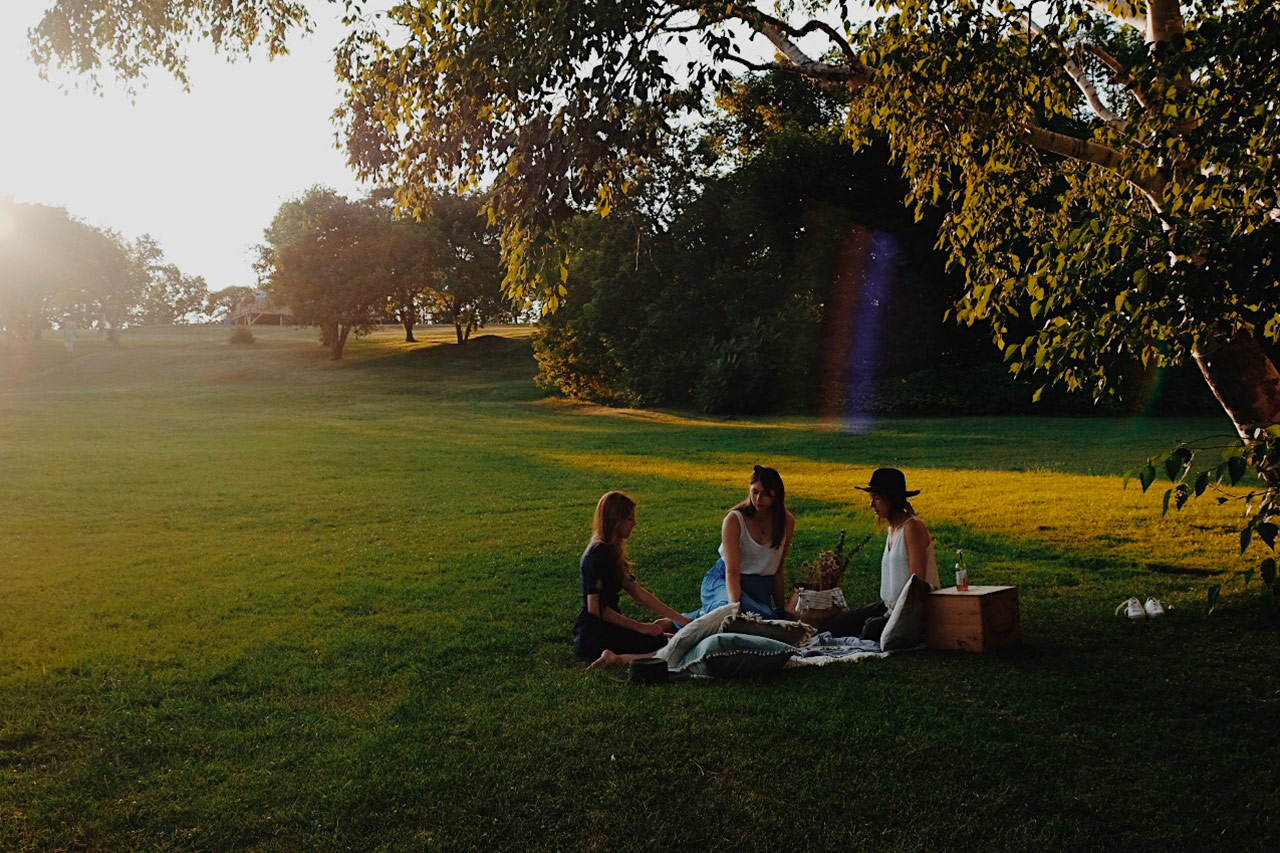 A network of hidden trails
A well-kept secret by its regulars, Résurgences trail is a true little wooded haven of peace along Rivière Montmorency, upstream from the falls. From this trail, you'll also discover a nice little network of forest paths that the locals have formed over the course of their walks. You'll quickly fall under the charm of its lush forest, its proximity to the river, and especially its tranquility. To access this little corner of paradise, head east of the suspension bridge behind the bridge snack bar.
A guilty pleasure
Perched at the top of the cliff, an impressive 300-metre long zipline will take you across Montmorency Falls cove with your feet dangling in the void. Even though it promises our more daring visitors a high-flying experience, it doesn't leave more contemplative visitors out in the cold. Indeed, many have revealed their guilty pleasure of listening to those brave souls crying out while indulging in the zipline experience. The best spots to subtly watch the adventurers braving the falls? The suspension bridge and La Baronne observation deck. In addition to taking in the thrill-seeking visitors show, you'll feel the waterfall roaring beneath your feet while contemplating the St. Lawrence River, Île d'Orléans, and Quebec City in the distance. What a treat for one and all!
Charming little details
Regulars will tell you, what's great about the site is that it changes with the seasons and always for the better. You thought you'd seen it all this winter? Fasten your toque securely (or your mask), because you'll be impressed, during your next visit, by the bed of the falls which has expanded considerably and the scenery which is greener than ever before.
Once spring has sprung, Manoir Montmorency is decorated with large flowerbeds of magnificent tulips. During the summer, these give way to thousands of other flowers. In order to encourage pollination, four beehives have been set up at the back of the Manoir. The honey harvest is on sale at the Manoir boutique.
A well-kept secret: raspberry bushes along Cottage trail. Based on the quantity of berries that can currently be found there, we can see why the locals love it. Hurry up to pick them… and keep this secret to yourself!
A winning combination
Good food and a bit of history
To satisfy small and big appetites alike, Parc de la Chute-Montmorency is truly the perfect place to combine gastronomic pleasure with a mini history lesson.
Located behind Manoir Montmorency, Le 1759, the park's mobile restaurant, is an ideal spot to enjoy a good street food-style meal with a super-varied menu at an affordable price.
History 101: The prelude to the Battle of the Plains of Abraham was the Battle of Montmorency, on July 31, 1759, when British troops, led by General James Wolfe, faced off against a contingent of the French army, commanded by Louis-Joseph de Montcalm, in the St. Lawrence Valley at the foot of the falls. This is sure to provide food for thought for your next discussions around the picnic tables of Le 1759.
Ice cream lovers, you'll be delighted to learn that a brand-new dairy counter is now open and the fare is absolutely delicious! Did you know about this offering of tasty delights? The new ice cream parlour has been named after the famous Sugarloaf, this very impressive natural ice cone formed by the fine splashes projected by the waterfall when the weather is freezing cold. An excellent reason to put a winter getaway at the park on your agenda…today!
An open-air gym
Vast green spaces, lots of trails, and about 400 steps – everything is there to create a workout circuit adapted to your capacities right in the great outdoors! Our team loves the orchard and its centenarian trees offering nice shady spots to do some equipment-free exercise or to stretch peacefully at the end of your workout, when the temperature is on the rise.
Tip: Choose to work out in the morning and at the end of the day. The weather is usually much milder and the site is a little less busy, in particular the panoramic staircase. Doing your jogging on the steps when the light is golden is something you certainly won't want to miss!
Note: work on the Waterfall Experience project is currently underway. As a result, the panoramic staircase is accessible from above only.
---
So, shall we treat ourselves to a «staycation» at Côte-de-Beaupré?