The best snacks to bring along in winter
No more frozen snacks!
In collaboration with Geneviève O'Gleman, nutritionist and host of Savourer, ICI télé
Have you ever been caught off guard by a bottle of frozen water or a rock-hard snack when you needed refreshments on a snowy trail? In winter, especially in very cold weather, it happens. Geneviève O'Gleman, an outdoor and winter sports enthusiast, has more than one trick up her sleeve. We asked her for expert advice to help us better prepare our snacks when we play outdoors in winter.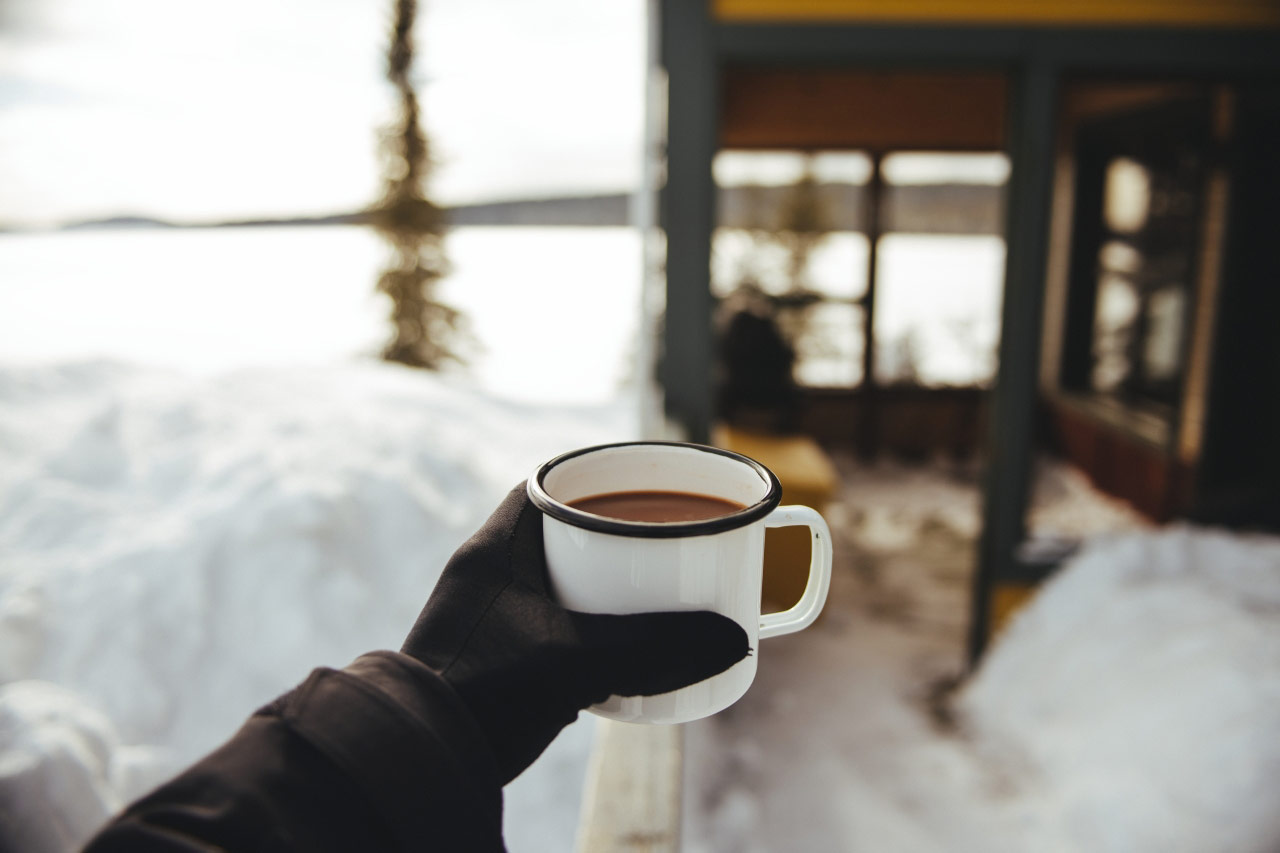 Using body heat
"In winter I always put my snack close to my body. Never in the outside pockets of my coat or in my backpack because it will freeze for sure! I put my snack in the pocket of my first layer of clothing. I do the same thing with my phone to conserve the battery," Geneviève O'Gleman advised us at the outset.
If your activity requires a lot of effort, you can insert your snack in the part of your bag that's hugging your back, which is likely to be warmer than the outside part exposed to the wind. Another tip: keep your snacks in a small insulated bag, like a lunch bag, inside the backpack. A reusable heat pack, like the ones we use as hand warmers, will help keep your snacks from freezing in the cold.
Your chewy bar has become as hard as a rock? Don't panic! "We can even heat it up outside! If our undergarments don't have pockets, we can wedge it around our waist, under the belt of our snowsuit. It will thaw in 20 minutes. You can also use a heat pack," suggests Geneviève.
Snacks to stay hydrated
"I always bring along a thermos to drink something hot. Soup, warm broth, or hot chocolate. A hot drink serves both as hydration and fuel," continues the nutritionist. She also suggests using an insulated flask. "This type of flask keeps hot things warm and also protects against the cold, so the water won't freeze."
To avoid getting chilled, Geneviève reminds us of the importance of drinking and eating often, in small quantities, since the body produces heat while digesting. "When you're cold, nibbling is a good reflex," she says. And it's better to choose a snack that you're really keen to eat. "Otherwise, it's likely to stay in the bottom of the bag! "warns the nutritionist.
Five energy snack ideas to take with you this winter
Homemade or store-bought energy balls. They'll be edible even when frozen. Those made with nut butter will harden less and have more staying power. If you prepare them yourself, add your favourite ingredients, such as grated coconut, chopped pretzel pieces, or dried fruit.
Chocolate covered almonds (Geneviève's favourite outdoor snack)!
Nuts with dried fruit and/or chocolate pieces. Because dried fruit contains little water, it's a better choice than fresh fruit, which could freeze all the way through.
Dates stuffed with marzipan or nut butter. Simply remove the stone from the date and stuff the inside. A delicious snack that can be prepared in a flash.
Cheese with crackers for a saltier taste.
About Geneviève O'Gleman
Geneviève O'Gleman is at the helm of the Savourer show on Radio-Canada and editor of the web magazine savourer.ca. She has just launched her recipe book Fast food santé, a best seller available throughout Quebec.