The fall in the lens of five photographers
Parc de la Chute-Montmorency is not only magical when it's 40 degrees outside and getting water droplets in your face is synonymous with ecstasy.
We can say it over and again, but we preferred to show you. So we sent five photographers on a mission to immortalize "their" Montmorency Falls.
One thing is for sure: beauty is in the eyes of the photographer.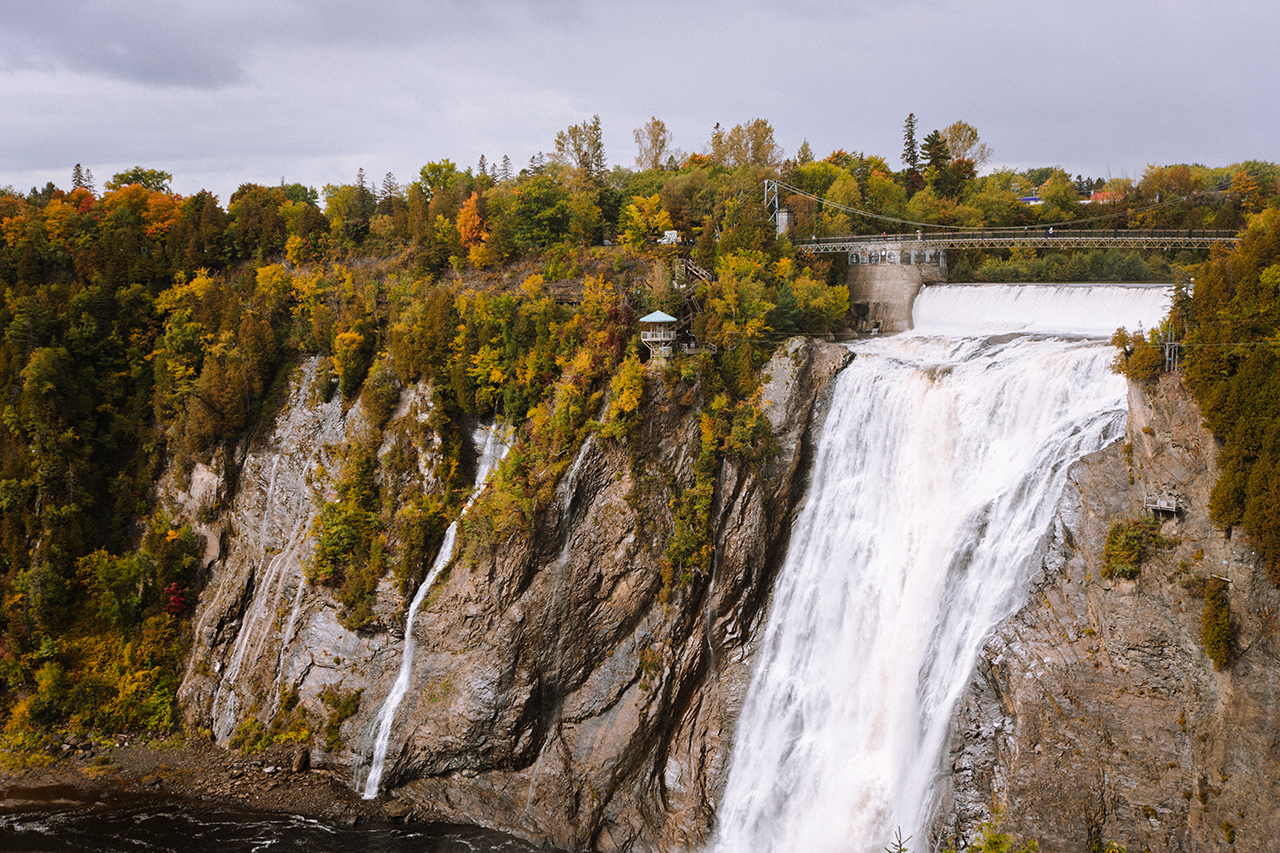 The arrival of autumn
By Julie Audet
In contrast to the waterfall and the rock walls, the fall colours are even more striking. We don't know about you, but we find that visiting Parc de la Chute-Montmorency is an ideal family activity before the cold weather sets in.
Zip up your windbreaker, walk along the cliff, and enjoy the scenery from de la Baronne observation deck. No disappointment on the horizon, we assure you.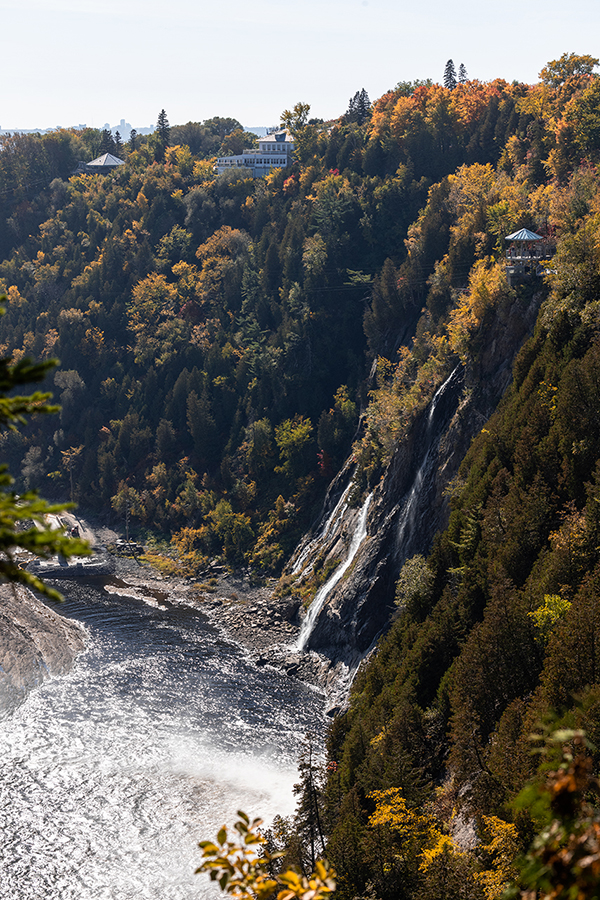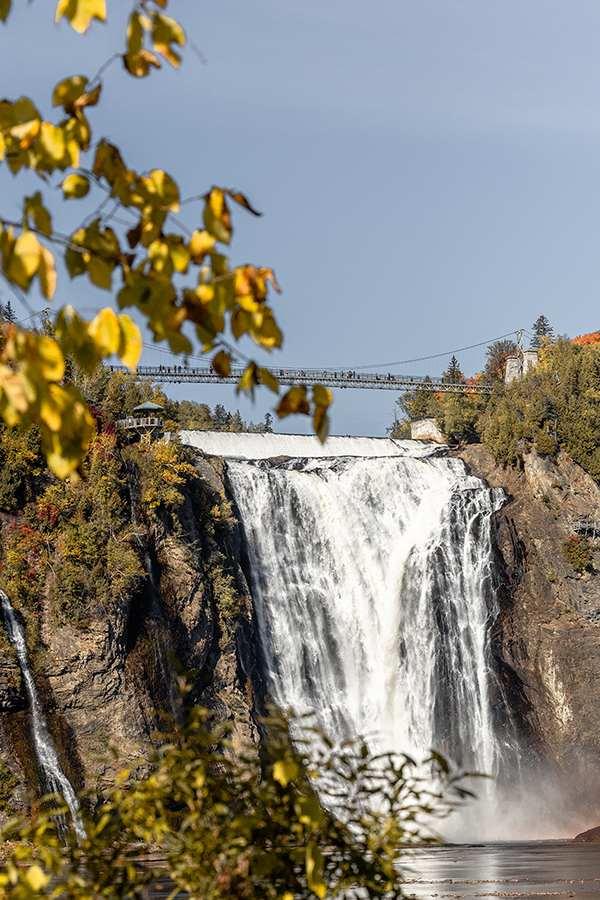 Attention wildlife fanatics, Julie Audet has something for you to enjoy. Her Instagram account is a true ode to Québec wildlife. From biology to photography, she was destined to bathe in the splendors of nature.
At 360 degrees
By Jeanne Rondeau-Ducharme
When we talk about Parc de la Chute-Montmorency, it goes without saying that we think of the view of the waterfall and its suspension bridge. But if you turn your head a little, you can also spot Québec City in the distance.
Going up in a cable car is the best way to absorb the entire panorama in one fell swoop. Jeanne's pictures convince you? Let's meet at the top of the falls.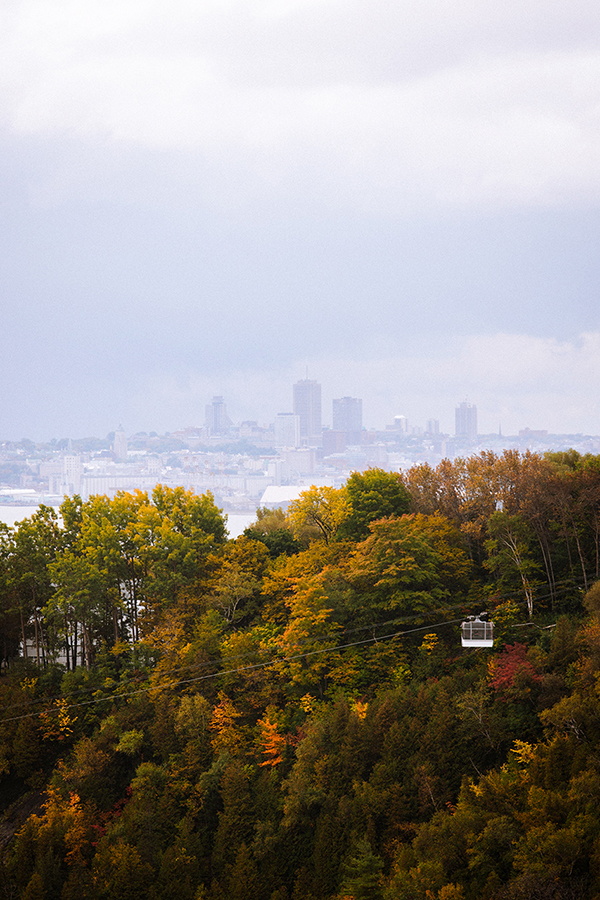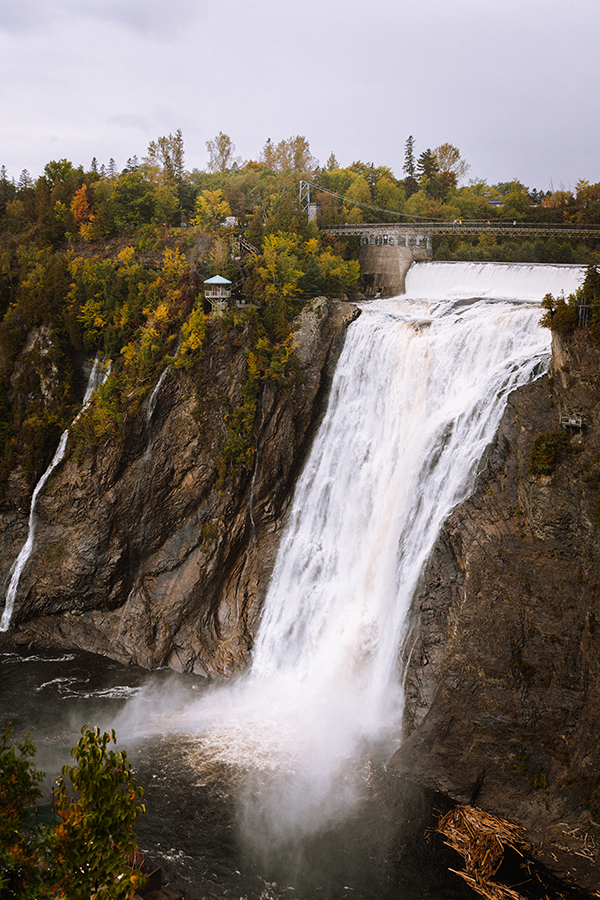 To follow Jeanne Rondeau-Ducharme on Instagram is to fall in love with Québec's nature a little more each season. Whether she's photographing a mountain, a lake, or an 83-metre waterfall, she makes you want to drop everything to go exploring.
In the golden hour
By Par Carol-Anne Tremblay
When you visit Parc de la Chute-Montmorency, you don't have to be sad to see the day slip away. Because when the sun goes down, the show is just as breathtaking as at noon.
Why not take advantage of the paths less traveled by to go for a walk in this soft late afternoon glow? In any case, we'll certainly let ourselves be influenced by Carol-Anne.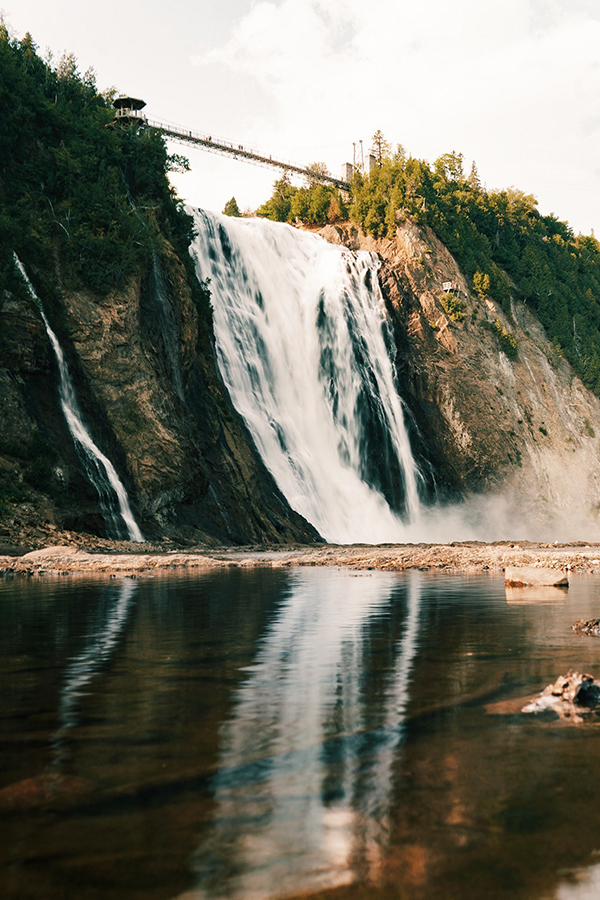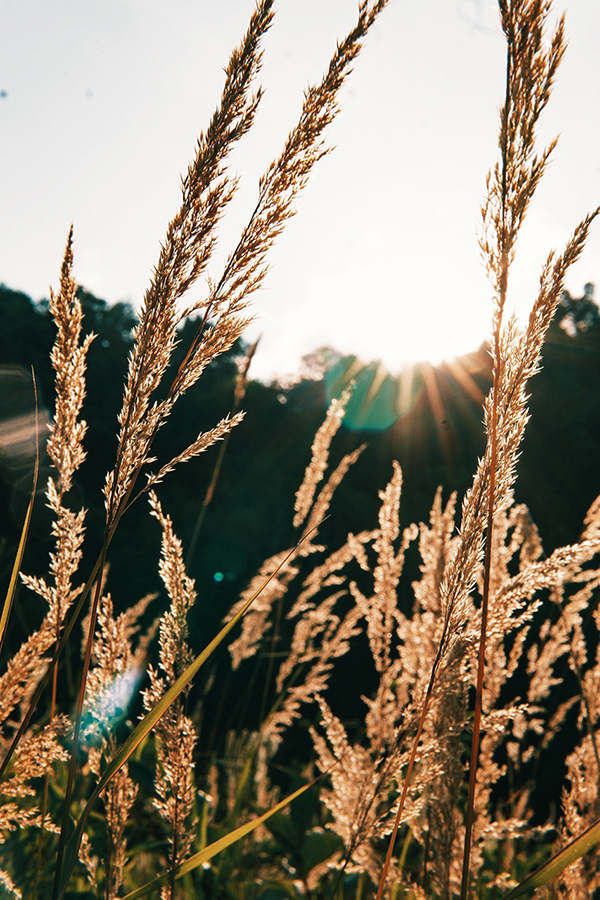 Swiping through Carol-Anne Tremblay's Instagram feed is to witness a perfect blend of the outdoors and beautiful light. This content creator knows where (and when!) to point her camera so that a landscape does not go unnoticed.
The first light of day
By Quentin Orain
Do like Quentin and discover Montmorency Falls at the beginning of the day, thermos of coffee in hand. As a wake-up, you have the choice: climb the 487 steps of the panoramic staircase, hike along Resurgences trail, or jump into the void on a zipline.
And once your adventures have whetted your appetite, stop by one of our restaurants, such as Le Manoir, for a well-deserved lunch.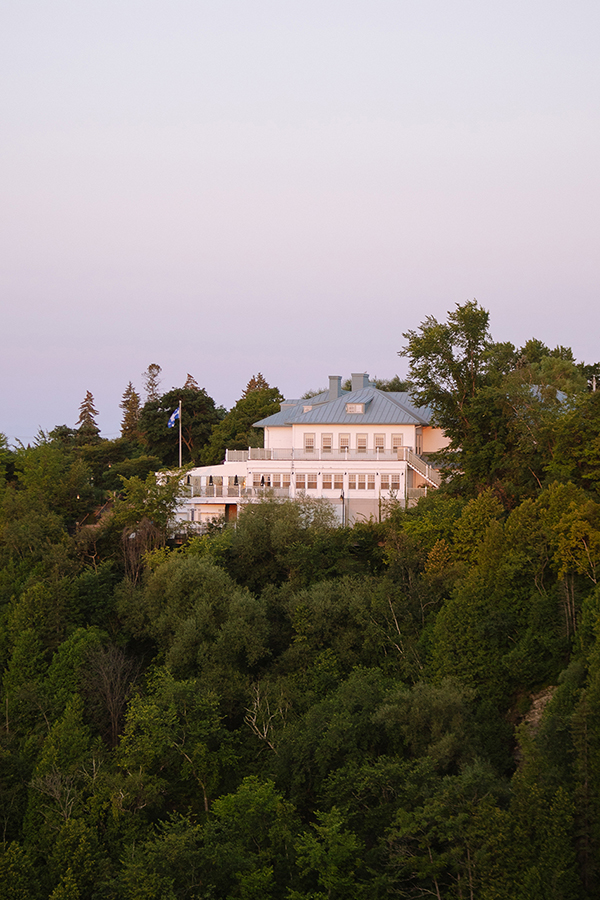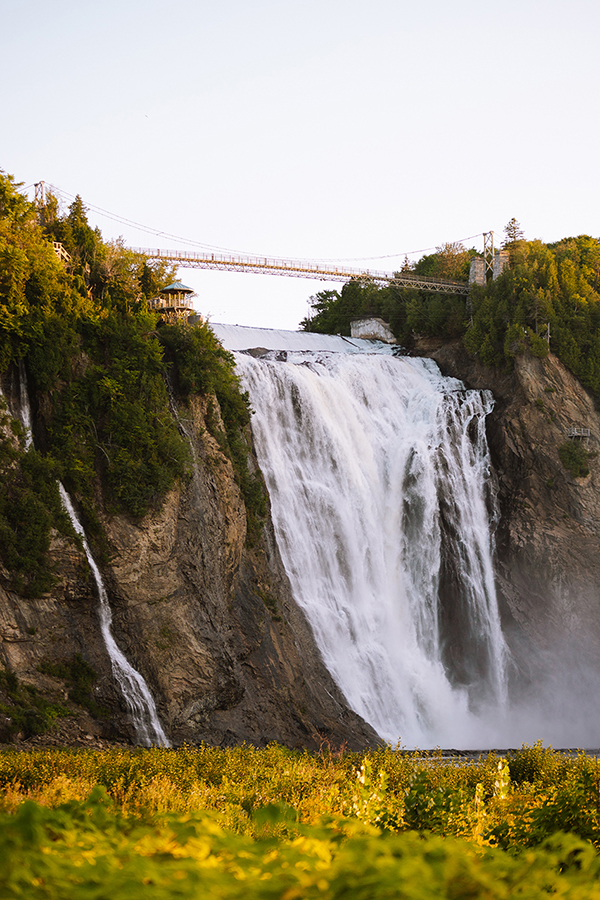 As an avid trail runner, Quentin Orain was already an early bird when he headed to Parc de la Chute-Montmorency at daybreak. When you scroll through his Instagram, you can see that his photo talent has no schedule.
Under the rain
By Thomas Tessier
Even in the middle of a rainstorm, Montmorency Falls leaves no one indifferent. Just ask Thomas! The footbridge has a little something bewitching when the rain starts to fall.
And what about the fog? It almost makes you want to choose a grey day to go there. You avoid the crowds and see the falls from a completely different angle. Two for the price of one… such stuff as dreams are made on!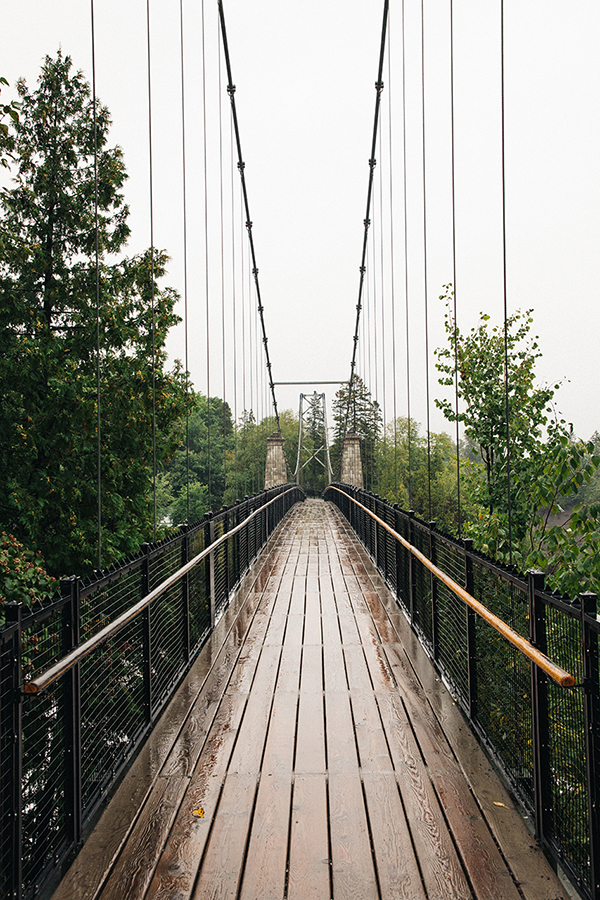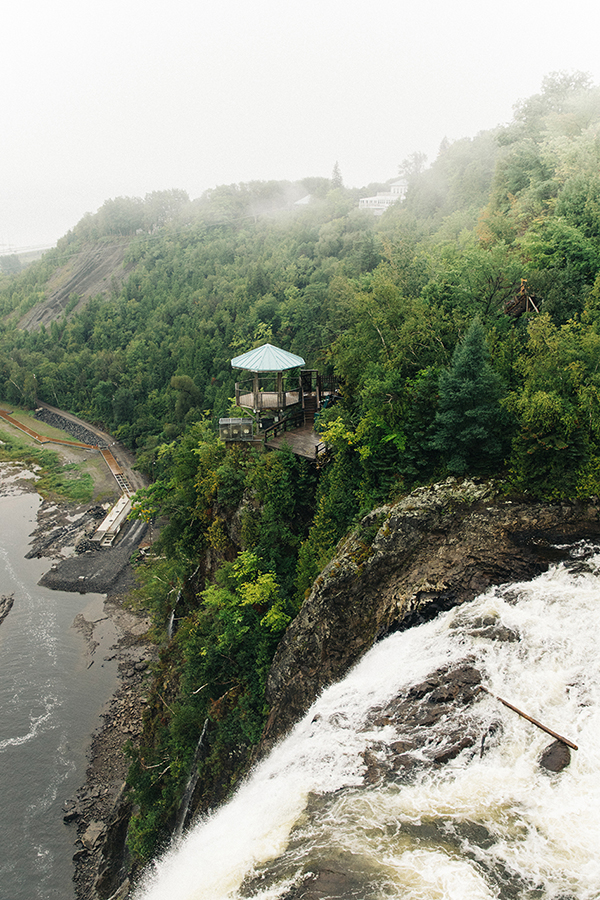 We love the vintage feel of the images that art director and photographer Thomas Tessier posts on his Instagram. You can tell, he's the kind of guy who throws himself into every project at 150%, rain or shine.