A touch of magic under the Christmas tree
Here are a few gift inspirations for animal lovers
A pretty white carpet already covers the back streets of our beautiful province, a covering which for many is evocative of the magic of the holiday season. It's in this Christmas spirit that we decided to share our gifts inspirations, so you can surprise the animal and nature enthusiasts among your loved ones.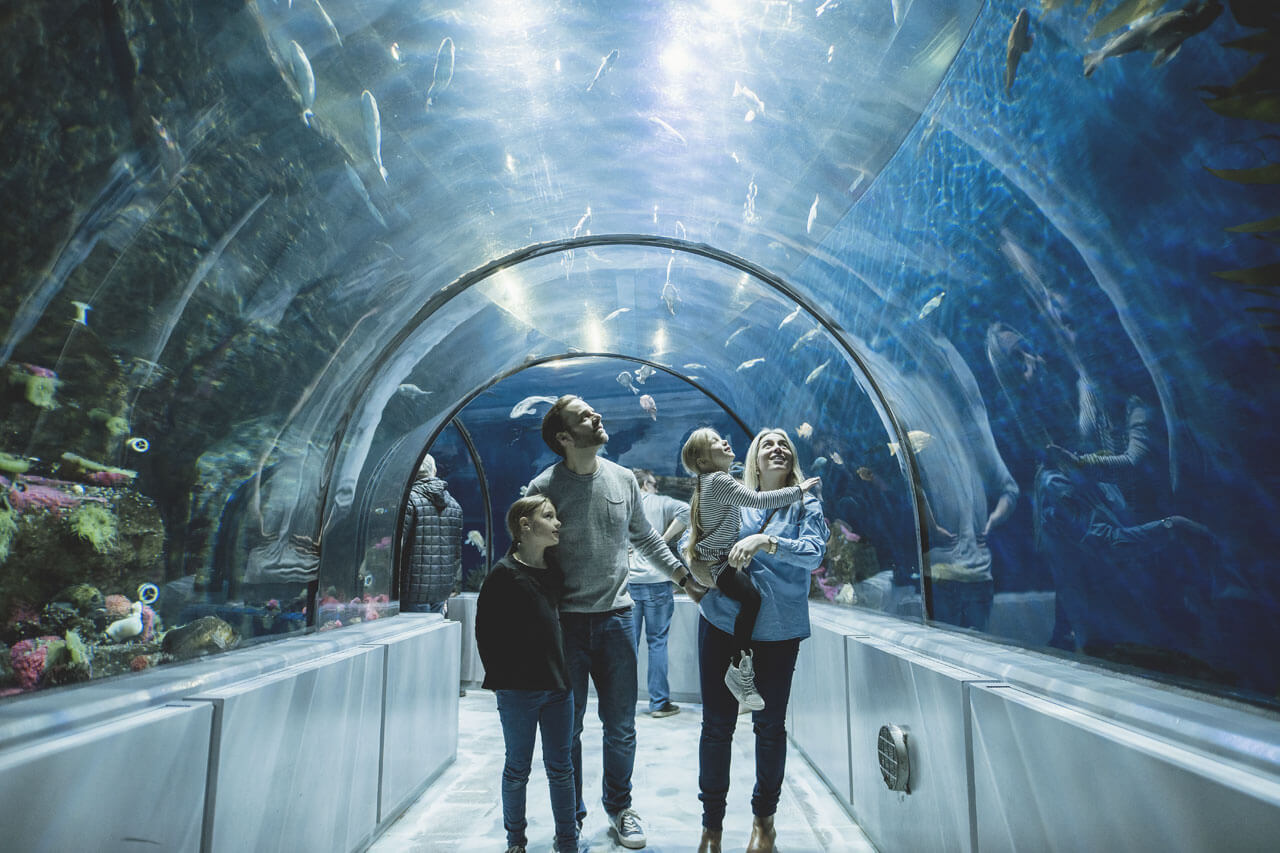 Animal keeper or aquarist for a day
We found THE true rare pearl to make the dream of a loved one come true: the animal keeper or aquarist for a day experience. During an unforgettable day, the lucky party will be immersed in the marine universe and go behind the scenes of Aquarium du Québec. On the agenda: preparing resident meals, helping the guide with activities, and especially, being privy to the secret moments of our big stars, namely walruses, seals, and arctic foxes. A dream come true!
A memorable day at the heart of the marine world
For animal lovers, we found the perfect date! A romantic encounter with more than 10,000 species, including fish, reptiles, amphibians, invertebrates, and marine mammals. Once on site, why not spice up your visit with a delicious Sunday brunch, complete with a majestic view of the river and the Quebec Bridge? The perfect moment to enjoy a hearty yet refined breakfast!
A winter getaway at Festilumières
A very colourful and festive family outing! At the heart of a magical winter landscape, young and old alike will have a blast doing some family snow tubing, bouncing on inflatable games, and especially visiting the enchanted forest, illuminated by light projections and animal-shaped structures.
An annual pass to make the ocean your own
Unlimited animal discoveries! On the menu: unrestricted VIP access to Aquarium du Québec and its events, a dedicated line, and many discounts at the boutique, on food services, and on different packages. In short, the chance to have a captivating experience at the heart of an astonishing aquatic world!
A green thought for our blue planet
To respect your environmental conscience, the Aquarium du Québec boutique offers a range of sustainable and original Oceanwise products as gifts for your loved ones. Everyday objects with a magnificent stamp, such as straws, reusable bottles and utensils, bamboo plates, and many others await you!
A donation to the Aquarium du Québec Conservation Fund
While in the Christmas spirit, why not do something concrete and eco-responsible for our generous planet? For example, a donation to the Aquarium du Québec Conservation Fund, dedicated to funding projects or organizations working with marine flora and fauna? In addition to being kind and original, this donation is very easy to make. Discover the different ways to do so right here.