Our best game ideas to spice up your picnic
In collaboration with the ladies from Dans le sac.
How about adding a little more fun to the new kind of picnic? We know that, as an outdoor enthusiast, you have a big bag of tricks. To inspire those of you who have hit the bottom of your board game bin, we suggest three simple homemade games to add to your quarantine picnic.
Follow us! This week, we're having fun with the little we've got!
Bean bag tossing 101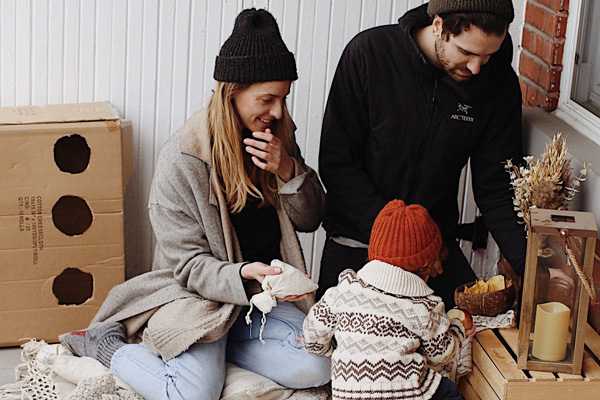 Who can claim not to have had fun tossing bean bags at least once in their life? Nobody, that's what we thought! On the balcony or in the middle of the living room, you'll see that the pleasure of a good round of bean bag tossing never goes out of style.
To build a playing surface worthy of your freshly snow-free patio, all you have to do is retrieve a large cardboard box and cut a few holes in it. If you're competitive at heart, we suggest that you vary the size of the various holes and assign them a respective score.
Second step: making the bean bags. Fill a dozen snack bags with a few grams of rice or dried legumes and you're done! Hiker friends, a good handful of your favourite nut mixture in a clean stocking works too. Enjoy the game!
Homemade bubbles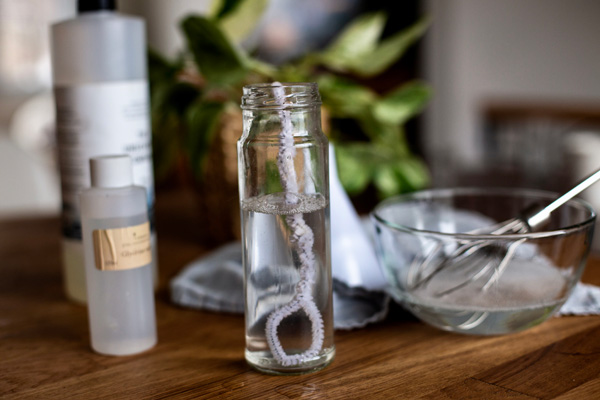 Blowing bubbles in the wind is a must for pint-sized picnickers in the summer. In addition to making kids happy, this activity is very easy for mom and dad to master.
Directions: Mix 1 cup of water, 4 tablespoons of dish soap, and 1 tablespoon of glycerin in a container. Then, to make the bubble wand, bend the end of a pipe cleaner or any metal wire to form a circle. If you have an old rod from a commercial mixture, you can of course use that.
A tip from the pros: plastic ties for bread bags or garbage bags are great options for creating a stem if your pipe cleaner collection runs dry.
Ping-pong bat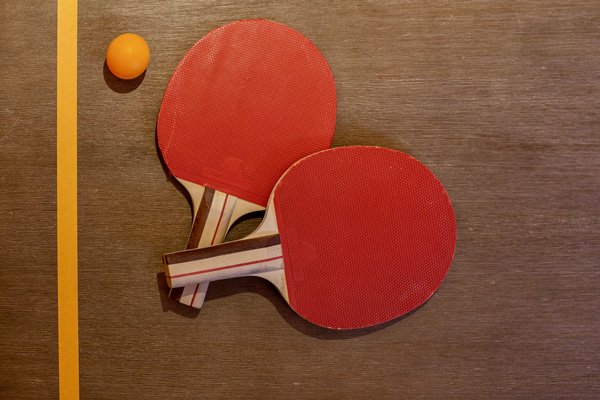 What better way to rekindle a healthy family rivalry than a good old-fashioned ping-pong tournament in the basement! Granted, ping-pong is not a typical picnic activity. But are we really in a normal context? Not at all, so allow us to be a little crazy. To organize a lockdown table tennis tournament, you'll need masking tape, ping-pong bats, and balls. Substitute ping-pong balls are not so easy to conjure, but for the rest, we can make do. Here you'll understand that the net is optional. Just use the masking tape to create a boundary on the largest table in the house. You don't have ping-pong bats? It's tinkering time! Cardboard plates, a handful of popsicle sticks, lots of glue, and presto! It's ping-pong time!
Who's gonna be the tournament champion?