Buying a tent
Tips for choosing the right model for your needs
In collaboration with Protégez-Vous
Do you dream of roasting marshmallows, family campfires, and waking up to birdsong? To make your nature stays a success, you'll want a tent that fits your budget and your needs. Find out what features to consider…right here.
The type of camping, the capacity of the tent, its shape and structure, how it's pitched, its resistance to the weather, and its ease of transport are all characteristics to consider when shopping for a tent.
Models designed for four to six people range in price from about $130 to $650. Before you take out your wallet, however, be aware that you should never judge a tent by its price, as you may be paying for the brand or for a product that the retailer oversells.
But expect to pay around $300 for a higher quality model. Below that amount, you'll usually have to accept that your tent doesn't have a vestibule, that its fabric is less weather-resistant, or that it's made of more fragile and heavier materials than others.
TYPE OF CAMPING
Are you planning a family vacation, a canoeing or biking expedition, or to go camping even in winter? In each circumstance, your needs will be different. Here are the main features to look for depending on the type of activity you're planning.
For family camping
With children, make sure you're comfortable. Choose a spacious tent, big enough for the number of occupants and even more roomy, so you can store some luggage and games inside. If you plan to camp in areas accessible by car, weight is a secondary consideration.
For long‑distance hiking, canoe‑camping, and bicycle touring
The weight of the tent and its size when stored are both important in this situation. Since capacity and pole type affect weight, look for a model that fits the intended number of occupants and no more, and has aluminum poles, which are lighter than fiberglass.
For winter camping
Most tents are made to be suitable for every season except winter, but there are rare four-season models, which are more solidly built and able to withstand the very worst weather conditions. They usually have more and stronger poles and reinforced canvas in some spots, making them more stable and able to withstand snow accumulation. Ventilation is usually more limited, so campers can stay warm.
Capacity
The number of occupants indicated
How many campers will your tent need to accommodate? That's the question that will determine the capacity of the tent that will suit your needs. Of the models on the market, more than half are designed for four people.
However, what the manufacturers claim is not entirely accurate, since their specifications do not meet any standard. That said, they're usually based on the number of sleeping bags or sleeping mats - about 50 cm wide - that can be laid out side by side. No space for luggage, suffocating proximity, difficult movement – you may be in for a nasty surprise if you rely solely on the advertised capacity.
Experts recommend that you always cut at least one person from the specified number. For example, a tent for four people would be best for three or fewer occupants.
Floor area
To get a better idea of a tent's sleeping space, check out its floor area. For three people, for example, aim for an interior floor area of about 5.5 m2. For instance, the Space Camp 4 offered by Eureka! has a floor area of 5.6 m2. For five people, you should aim for an interior surface of at least 8 m2. Coleman's Connectable is 11.1 m2.
The vestibule
The secret to a family tent is an abundance of interior space. If you don't have a lot of floor space, a vestibule can help to clear the sleeping area.
The good news is that many tents have at least one vestibule, and some even have two. You can put your shoes, gear, or wet clothes in there. The layer of air trapped in the vestibule also protects against moisture.
Some vestibules have a floor, which comes in handy if otherwise you'd be camping on bare earth. Children can sit on the floor to play and the area can be cleaned up with a quick sweep. However, water can accumulate in vestibules if it rains.
The height of the roof
The height of the roof is of relative importance depending on how you plan to use your tent: it doesn't matter if you only want to sleep in it, but it matters a whole lot if you plan to spend time in it during the day, for example. Many tents are less than 1.5m (about 5ft) high. This makes it impossible for most adults to stand up in them.
PITCHING WITH EASE
If your time is limited, consider the various types of tent setups. Tents that have poles pre-attached to a central hub (pop‑up instant pitching), such as the Outbound QuickCamp 5 and QuickCamp 6, or that pop up on their own (self‑erecting), such as the Outbound Pop‑Up model, promise to maximize your time management with fast‑pitching technologies. Some products can be pitched in less than a minute, their manufacturers claim.
That said, the vast majority of tents require a conventional setup, using collapsible poles to which the fabric is attached. Detachable poles not only give the structure more flexibility (making it more wind resistant) and optimize storage, but they also make repairs easier. A fiberglass pole change costs about $15.
Weight
The weight of a tent varies not only according to its capacity and size - often in correlation with the number of poles it requires - but also depending on its amenities (flysheet, vestibule, number of doors or air vents, etc.) and the materials used.
Aluminum poles rather than fiberglass ones cost more, but usually save a few grams, since they require less material for more durability. The Sail Toundra and the MEC AMP have such poles and weigh 3.2 kg and 3.6 kg respectively.
For comparison, the weight of the Quechua Arpenaz 4.2, which has fiberglass poles, is 11 kg. This material is less flexible than aluminum and can break more easily, especially when it's windy or chilly&Nbsp;outside.
Ultralight tents will appeal to canoe-camping and mountain hiking enthusiasts, but a little extra or less weight won't matter if you're driving your gear from point A to point B.
By the same token, the size of your tent when packed in its carry bag won't be a determining factor for you if it fits in your vehicle. Note that pop-up tents, which don't come apart, are generally larger when disassembled.
RESISTANCE TO NASTY WEATHER
The whims of Mother Nature are a camper's worst enemy. So it's best to choose a tent that will keep you dry, no matter what the weather.
The double roof
One of the most important protections against heavy rain is the polyester rain fly, a staple of most high-quality tents. Ideally, choose a tent with a rain fly that comes down close to the ground.
Waterproofing
You should know that the impermeability of the fabrics is measured by testing their resistance to water pressure according to the criteria of an international standard (ISO&nsbp;811:2018). The number displayed corresponds to the minimum height, in millimeters, that water must reach in a tube for the first infiltrations to appear. Aim for an impermeability of at least 1000 mm.
Sealants
Sealed seams and polyurethane coatings on most tents also help resist the ravages of the weather. If your tent doesn't have these protections, you can use sealers or waterproofing (silicone or polyurethane), which are available in liquid or spray form.
Floor seams that rise up
The floor of a tent is usually made of a thicker fabric than the canvas. It can be made of nylon or polyethylene, for example. To minimize the risk of water infiltration, choose a tent with the floor seams several centimetres above the ground.
VENTILATION HATCHES
When it comes to ventilation, rain or shine, look first at the number of screens and their volume. Search for a tent that has at least two screen doors, the minimum number needed for proper air exchange. A tent that has full screen walls will provide more ventilation.
Do you choose a model with removable partitions? While they provide more privacy, each partition will impede air movement. When the tent is poorly ventilated, body heat and the campers' breathing, as well as dampness from the surrounding air, create condensation on the interior walls.
Note that in rainy and windy conditions, the screen doors of a tent without a rain fly will probably have to be closed, limiting ventilation.
A FEW TIPS
Check your equipment before departure
To avoid unpleasant surprises that could ruin your camping trip, inspect the condition of your equipment before you leave home. If space and weather permit, pitch your tent outside. Make sure zippers are working properly and that the seams and fabric are free of holes.
Pitch your tent in a shady area
Since the sun's rays cause synthetics to age prematurely, pitch your tent in the shade whenever possible.
Install a ground sheet
Place a ground sheet or tarp under the tent. This accessory is very useful to make the floor more waterproof and protect it from the roughness of the ground. It will also insulate campers from ground moisture and cold.
Get a ground sheet that's the same size as the floor area. If the ground sheet is larger and protrudes, it may draw water under the tent.
MAINTENANCE
Apply a tent sealer
On your last camping trip, did you notice that water was no longer beading on the tent? If so, apply a tent sealer before leaving on vacation. There are also products for the seams.
Dry your tent
Always dry your tent thoroughly before storing it, as fungus can grow quickly in a hot, humid environment. Rain preventing you from doing so before leaving the campground? Take your tent out of its carry bag as soon as you get home and lay the canvas out to dry.
Protect your poles
When storing your tent, place the poles in the centre of the fabric. This will protect them from bumps that could cause breakage.
REPAIRS
Torn canvas
Small tears in the fabric can be repaired with store-bought parts or tape. Before you head off to camp, make sure you know the material of your tent fabric so you can get a product that will fit.
Broken pole
Most tents are sold with one or more extra pole tubes. To replace a broken tube, you need to remove all the segments up to it, retie the elastic cord, and tie a knot after adding the new segment. If it's the elastic cord that's broken, you can find replacements in outdoor stores.
Stuck zipper
If the slider is stuck and you can't get the zipper up or down, a candle or bar of soap may help. Rub the wax or soap on both sides of the zipper where the slider is caught. Gently pulling up and down will help you get it unstuck.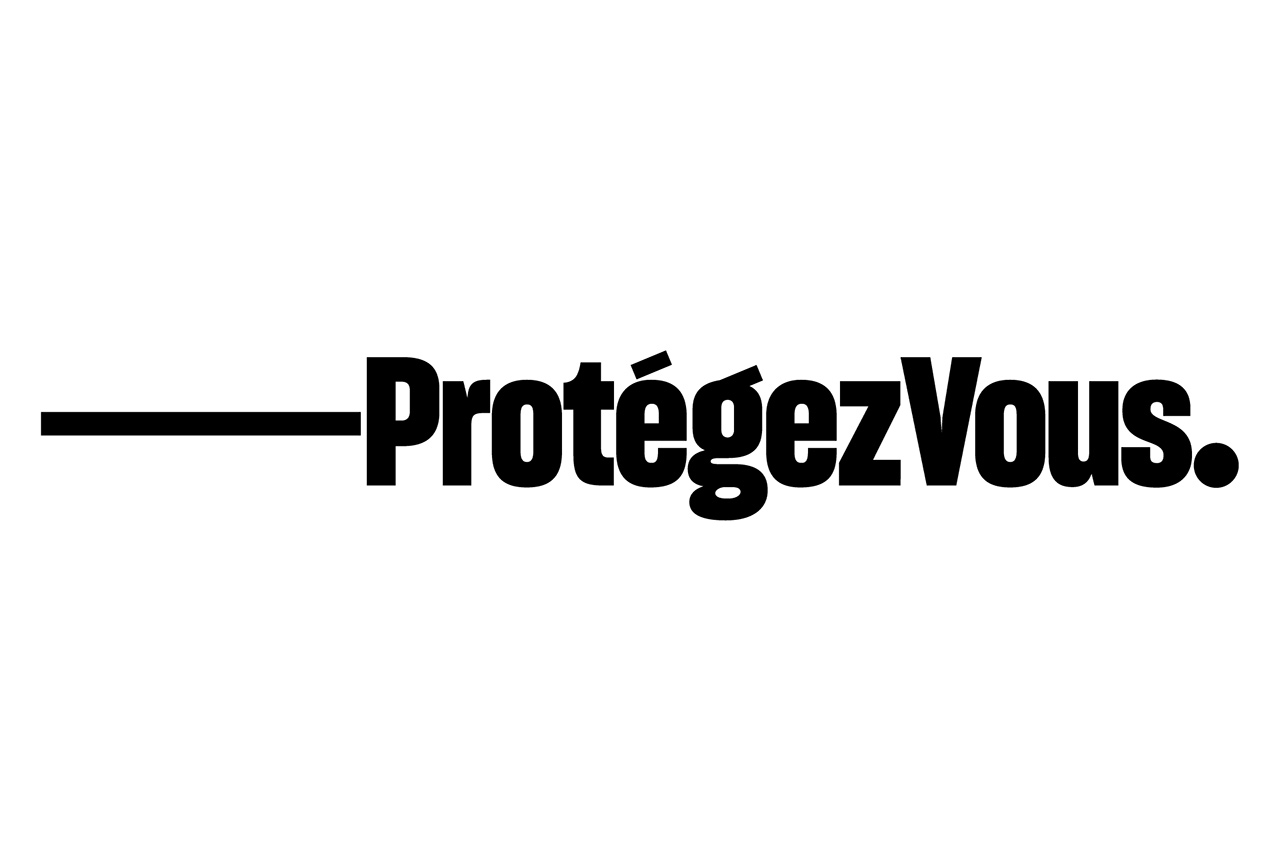 About Protégez-vous
Protégez-Vous is a non-profit, self-financed, and independent organization that informs, educates, and supports consumers in making informed and responsible choices.