Eight movies that'll make you want to head outside
(and one which does the exact opposite)
In collaboration with Mathieu Charlebois.
It's not enough for a movie to take place in the forest to be able to say that it will make us love nature. As proof, I don't know anyone who thought "I'd love to spend August at the cabin" after having watched Friday the 13th, which takes place in a summer camp.
Movies that make us love nature should rather help us reconnect with our inner child, who is easily impressionable and always ready to seek adventure. Like in these screen gems.
My Neighbor Totoro (1988)
Freshly arrived in their new country home while their mother is in hospital, two young girls discover totoros, forest spirits.
Big and cuddly creatures, giant trees, children running around and laughing, and an inexplicable cat-bus: like all creations by the brilliant Hayao Miyazaki, My Neighbor Totoro is so nice and charming that we're almost disappointed when we head out to actual nature. It's never as beautiful as in his movies.
The Tadpole and the Whale (1988)
I re-watched The Tadpole and the Whale lately, but I'd have a hard time telling you about the plot because I spent all 90 minutes of it dreaming that I too was in Gaspésie, feet in the water. Fanny Lauzier's mischievous kid and deliciously out-of-fashion clothes only add to the pleasure. (Good morning, sweater worn around the neck! Hello, shirts with dubious patterns!)
Moonrise Kingdom (2012)
Sam and Suzy, 12 years old, are in love. While they run away to live out their passion and dance in their underwear on the beach, their disappearance causes a stir on the small island where they reside.
Moonrise Kingdom is a movie by Wes Anderson, so it's funny, the music is good, the rhythm is wild, and everything is always symmetrical.
Watching it will make you want to go find your boy scout uniform to start a campfire while making a knot with two rocks. Or was it by rubbing two knots together? It's been a while since my scout days, but it seems to me that there were knots involved…
Sound of Music (1965)
Beyond its memorable songs, what's left after watching the Sound of Music are the images of the magnificent Austrian Alps. We so much want to be there that we wouldn't even mind dressing up in old curtains. From the beginning of the movie, while Julie Andrews is swirling at the top of a mountain, we have to stop ourselves from shouting "Wait for me Von Trapps, I'm on my way!"
The Dog Who Stopped the War (1984)
Is there, in the entire history of cinema, a movie that makes you want to play outside more than The Dog Who Stopped the War? As soon as the credits roll, we have a burning desire to put on our snowsuits to roll around in the snow, if only to forget Cleo's death. (Cleoooo!)
Tired of the cold, you'd rather dream of climbing trees? Good news: there's a spiritual sequel with a summer flavour to The Dog Who Stopped the War, not called The Cat Who Stopped the War (what a wasted opportunity), but...
The Hidden Fortress (2001)
While two groups of campers are fighting for control of a tree hut (but what a hut!), movie viewers can try to find the young Xavier Dolan in one of his first roles.
Return of the Jedi (1983)
Why add a science fiction movie taking place in a faraway galaxy to a list of movies that are going to make us want to be in nature? Because a significant chunk of Return of the Jedi takes place in the forest!
If the movie had been shot today, everything would be filmed in front of green screens and the computer would take care of the rest. But in 1983, it was shot in a real forest with real trees and real leaves.
Apparently even the Ewoks were real. I read this online.
Free Solo (2018)
Some people get a little dizzy when they're perched on a chair to fetch that Pyrex dish at the top of the cupboard, and then there's Alex Honnold, subject of the documentary Free Solo. The movie, which won the Oscar for best doc, follows this man who climbs high peaks alone and without a rope to hold him back if he falls.
Based on what I've seen between the cracks of my fingers that I had in front of my eyes almost the whole time because I was so stressed, it's an excellent movie.
The Revenant (2015)
In the fantastic wilderness settings of Alberta, British Columbia, and Montana, the handsome Leonardo Di Caprio gets shot at, almost drowns, and is savagely attacked by a bear. Watch the last movie on this list to convince yourself that maybe it's better to stay inside after all!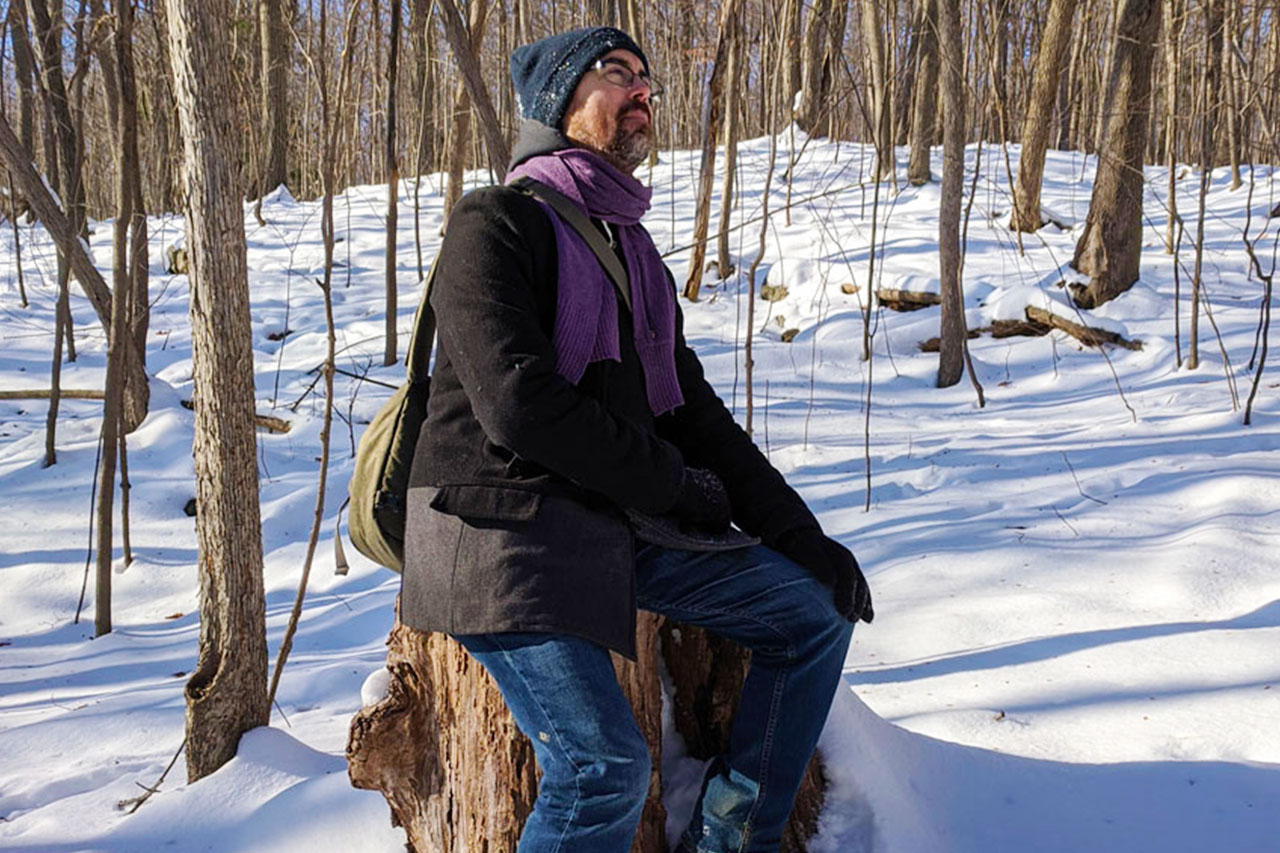 About Mathieu Charlebois
AFormer musician turned journalist, turned political columnist, turned author of humor, Mathieu Charlebois regularly writes for Curium and L'actualité magazines, in addition to making podcasts (including Comment être drôle, with Julien Corriveau) and posters of photos of food on Instagram.