A second career in the great outdoors
In collaboration with Mélanie Pageau
Do you dream of a second career in nature, in the heart of magical places for outdoor activities, fishing, or hunting? Here are five careers that could interest you. Why wait? We need you today!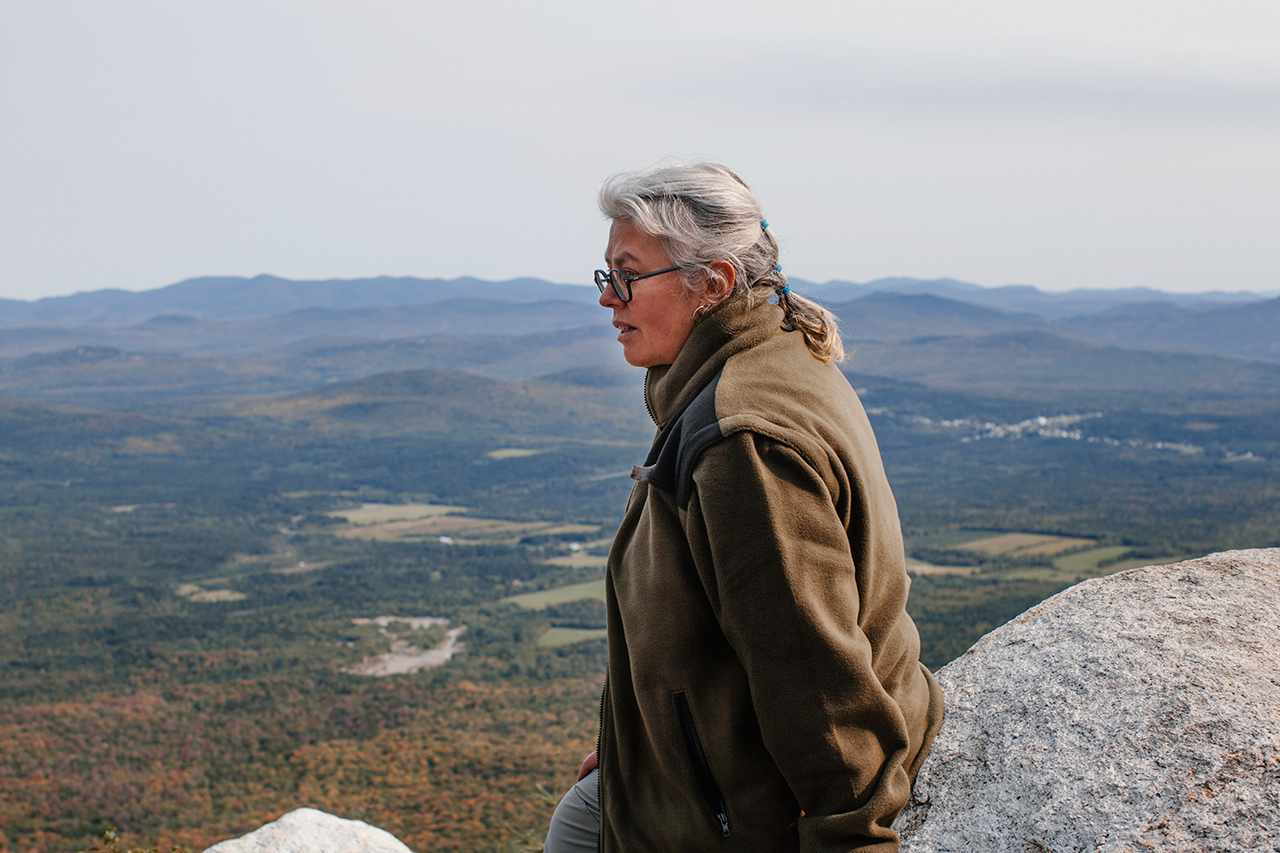 1. Receptionist
Welcoming clients who come for a fishing, hunting, or vacation stay means greeting people with a hearty dose of good humour! Informing and advising them contributes to the quality of their visit to our magnificent territories. When they leave, you'll hear about their adventures, which can inspire you... A great way to combine profession and passion!
This work also includes taking bookings and issuing access or fishing rights, which involves working with computer tools.
2. Activity attendant
If you're versatile, handy, meticulous, and interested in hunting and fishing, this is the job for you! Activity attendants maintain the territory entrusted to them by carrying out repair work on roads and infrastructures, equipment, buildings, and grounds. They see to the cleanliness of the premises, to stocking up on provisions, and to greeting visitors to their sector.
As required, this person may also perform the duties of a hunting and fishing guide (video in French only), wildlife attendant, and warden.
Read the stories of Lyne and Allyson at Réserve faunique des Laurentides.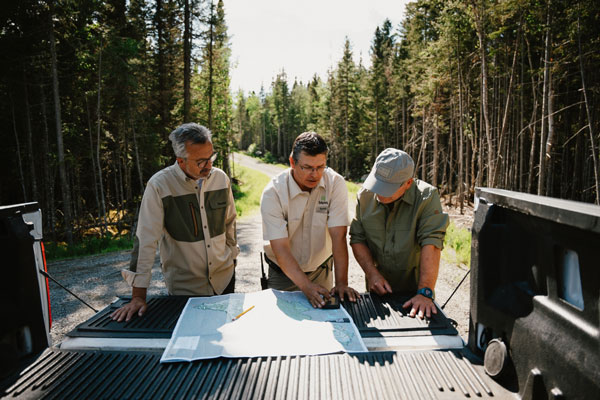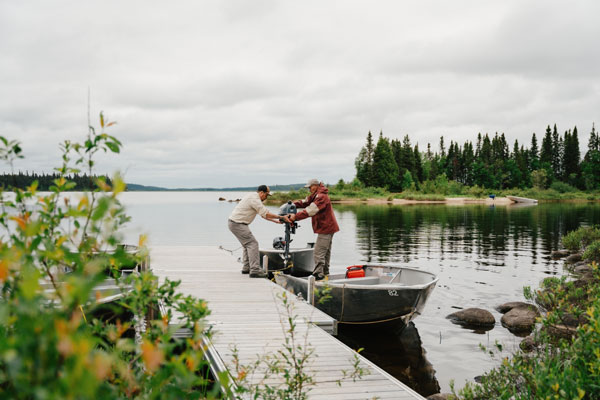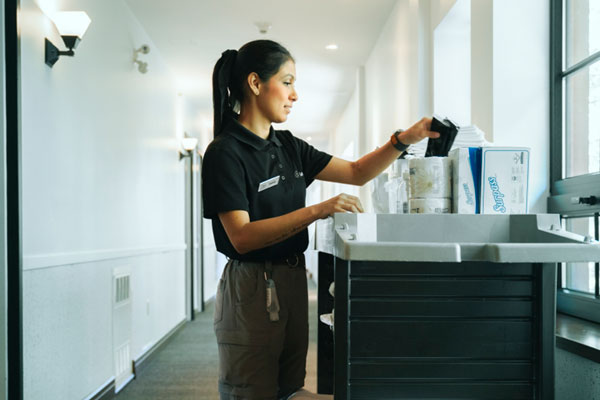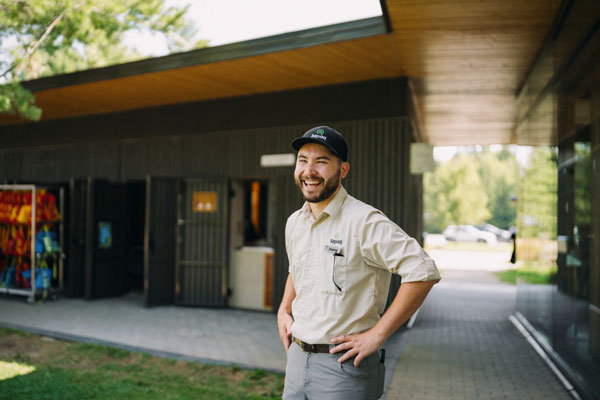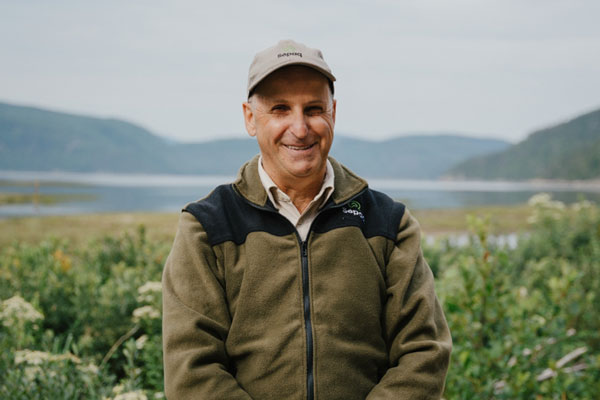 3. Maintenance (various positions)
Various maintenance positions are available in our 46 locations. Depending on whether they're located in wildlife reserves, national parks, or tourist establishments, these jobs may have different titles: day labourer, cleaner-washer, domestic helper, room attendant, community services attendant (video in French only), field operations attendant, and more.
Generally speaking, being a maintenance worker involves taking care of the housekeeping at our accommodations (cabins, rustic shelters, huts, hotel rooms, yurts) and certain buildings - all located in exceptional natural surroundings! - as well as ensuring that outdoor spaces are clean and safe for our guests.
4. Certified maintenance worker
A rare and often sought-after gem, certified maintenance workers perform a variety of jobs related to one or another of the building trades, or to other trades related to the rehabilitation, repair, or general maintenance of buildings. They may carry out minor maintenance or repair work in piping, heating and refrigeration, carpentry, motorized equipment, and other domains. They may also do minor maintenance or repair work on piping, heating and refrigeration, woodwork, and motorized equipment, to name just a few .
These workers must hold a valid certificate of qualification recognized by the regulatory authority in carpentry or specialize in construction or another relevant trade.
See Tony's experience at Station touristique Duchesnay.
5. Warden
Knowing "their" territory like the back of their hand, admiring the landscape that changes according to the weather and the seasons, having impromptu encounters with wildlife, chatting with enthusiastic people... this is the daily life of the warden.
As a contact person for visitors to their sector, wardens monitor the territory, ensure that all visitors have the required permits, keep records of the catches and game harvested, rent equipment, provide advice, and perform maintenance work on all types of trails, fences, camps, and shelters under their care. This occupation is performed in wildlife reserves.
Discover Patrick's life at Réserve faunique des Chic-Chocs and Denis' life at Réserve faunique des Laurentides.
Reconciling passion and profession, working outdoors in a pleasant environment, connecting people with nature, making a difference in the experience of our visitors... These are just some of the advantages of working in the largest outdoor network in Quebec!
So you're a nature lover? We've got just the job for you!
Each year, Sépaq seeks around a thousand people to fill various positions. One of these jobs may be just for you! Keep an eye out for offers and sign up for employment alerts.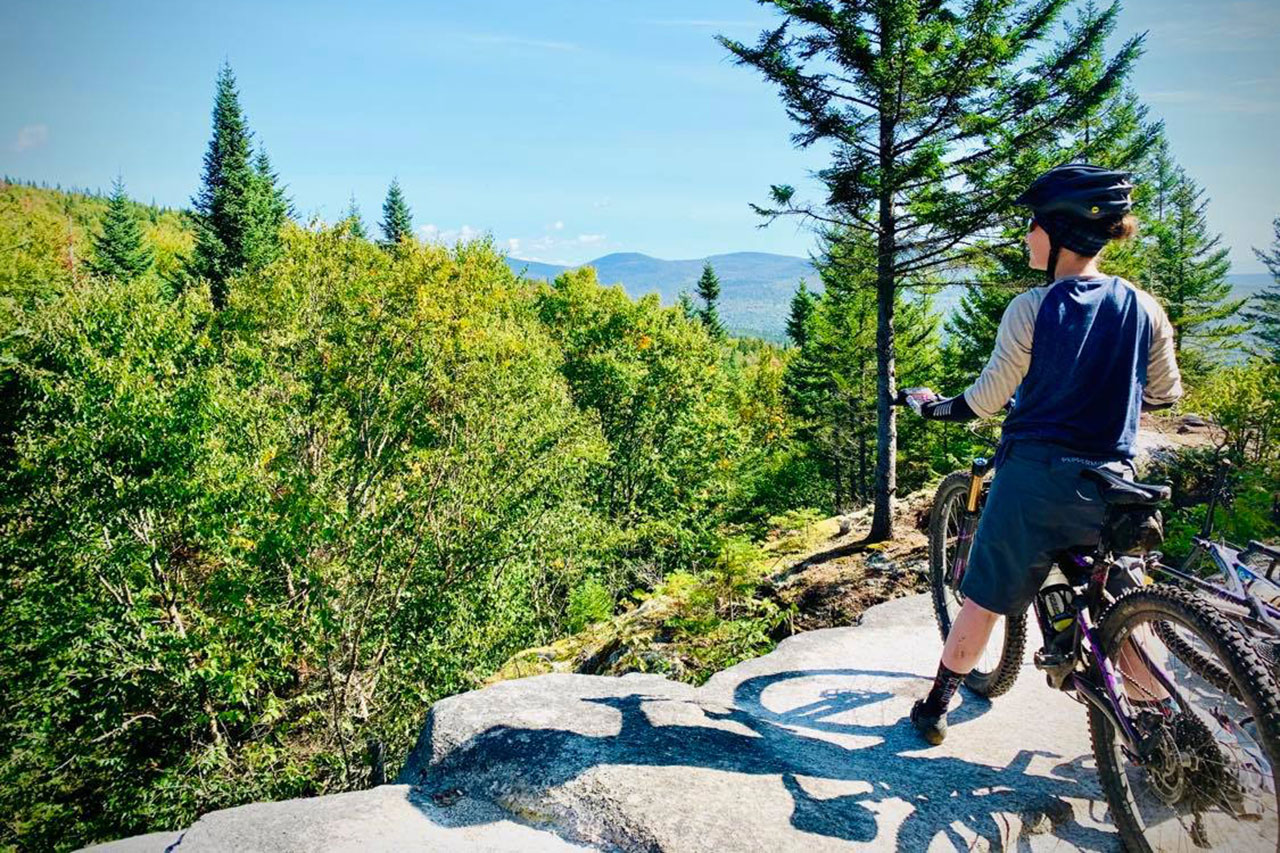 About Mélanie Pageau
A mother of two boys and an outdoor and adventure enthusiast, Mélanie is particularly fond of mountain biking, fat biking, cross-country skiing, long hikes, and other strenuous activities. In short, staying active in the great outdoors! A former journalist turned communications consultant, Mélanie joined Sépaq to combine her passions with her professional life.