For a well-deserved break from the kitchen
By Geneviève O'Gleman, nutritionist, savourer.ca
You've never had such a good look at the walls of your house? The lockdown that has been imposed for some time now is starting to weigh you down? You would have wanted to rent a cabin to get away from it all and do absolutely nothing? To scroll and scroll and scroll until you run out of little bars on your cell phone? I totally understand where you' re coming from! And if you can't pull off your plan, I invite you to recreate the atmosphere of a cabin... right at home.
What's the difference between a cabin and a home? The absence of routine! At the cabin, there's no washing or cleaning up. You're on vacation. Relaxing, reading, playing cards. No renovating, no cleaning, no folding that one last load. Just acting as though time is standing still.
You've been glued to your computer juggling telecommuting and kids at home and adapting to this new reality. No wonder you feel fried. You deserve a rest!
You've been cooking three meals a day plus thousands of snacks for your little treasures. Now it's your turn to be spoiled and reverse the roles.
Here's my gourmet plan if you'd like to laze around as if at the cabin.
Rule #1: Come on, kids, it's time to help each other and give parents a break.
Rule #2: Don't cook anything complicated, keep it simple.
Rule #3: Let yourself be tempted by my delicious and comforting suggestions.
Have you thought about a do-it-yourself meal? Place everything in the centre of the table and everyone helps themselves. Cooked meats, sliced bread or tortillas, lots of cut vegetables, the condiments you have on hand, a few marinades... Even the little ones will enjoy building a sandwich "their own way" or they'll eat it all in pieces, as they like it. There's never anything serious at the cabin anyway.
You can also opt for smoked salmon bagels, which everyone will build according to their inspiration. Lettuce, spinach, dill, capers and lemon... And the beauty is that this idea is just as good for breakfast, lunch, or dinner!
Want to travel? Yeah, yeah, this is not the time. Instead, take advantage of this opportunity to create a buffet with flavours from elsewhere. Hummus, vine leaves, olives, pistachios, and yogurt seasoned with a little olive oil, pita bread ,and lots of raw vegetables, the ones you have on hand. Nothing to cook. Unpack and enjoy.
You can also take advantage of the slow cooker that will work while you rest (it won't grumble, I promise). Place the ingredients for this chili in the container and press the button; that's all you'll have to do to have a very comforting supper. And what's more, it'll smell great while you're having fun putting together the 1,000-piece puzzle you've decided to tackle.
For the aperitif, let yourself be tempted by a board of local cheeses... I have several to suggest. Ask your little cooks to decorate the board with fresh or dried fruit, nuts (if no one is allergic, of course), crackers, and bread. Afterwards, uncork a good bottle and why not serve grape juice in wine glasses to toast with your little darlings who've taken such good care of you all day long?
For a snack, let the kids make sweet and savoury nachos with sliced apples that they can garnish like real Picassos with caramel, chocolate, salted peanuts, and coconut. They'll be tripping… and proud to have prepared the whole thing.
And for dessert, once again, nothing complicated. You put the ice cream tub in the middle of the table and build sundaes while dreaming of summer. And if you want to add a splotch of whipped cream, I have a fun technique for preparing whipped cream in a bowl, without any mess! Zero degree of difficulty.
No lifting a finger this weekend. It's kitchen break time. (I won't tell you this too often.) I have no doubt that the last few weeks have had their share of stress, adaptation, and questioning. You've totally earned your weekend at the cabin!
Staying home is the best way to protect yourself. And by applying this guideline to the letter, we hope to soon regain the right to explore our beautiful open spaces. In the meantime, let's get creative and get away from it all!… while staying right at home.

Take care of yourself and your family and... have fun!
These suggestions are taken from my book Soupers rapides and my web magazine savourer.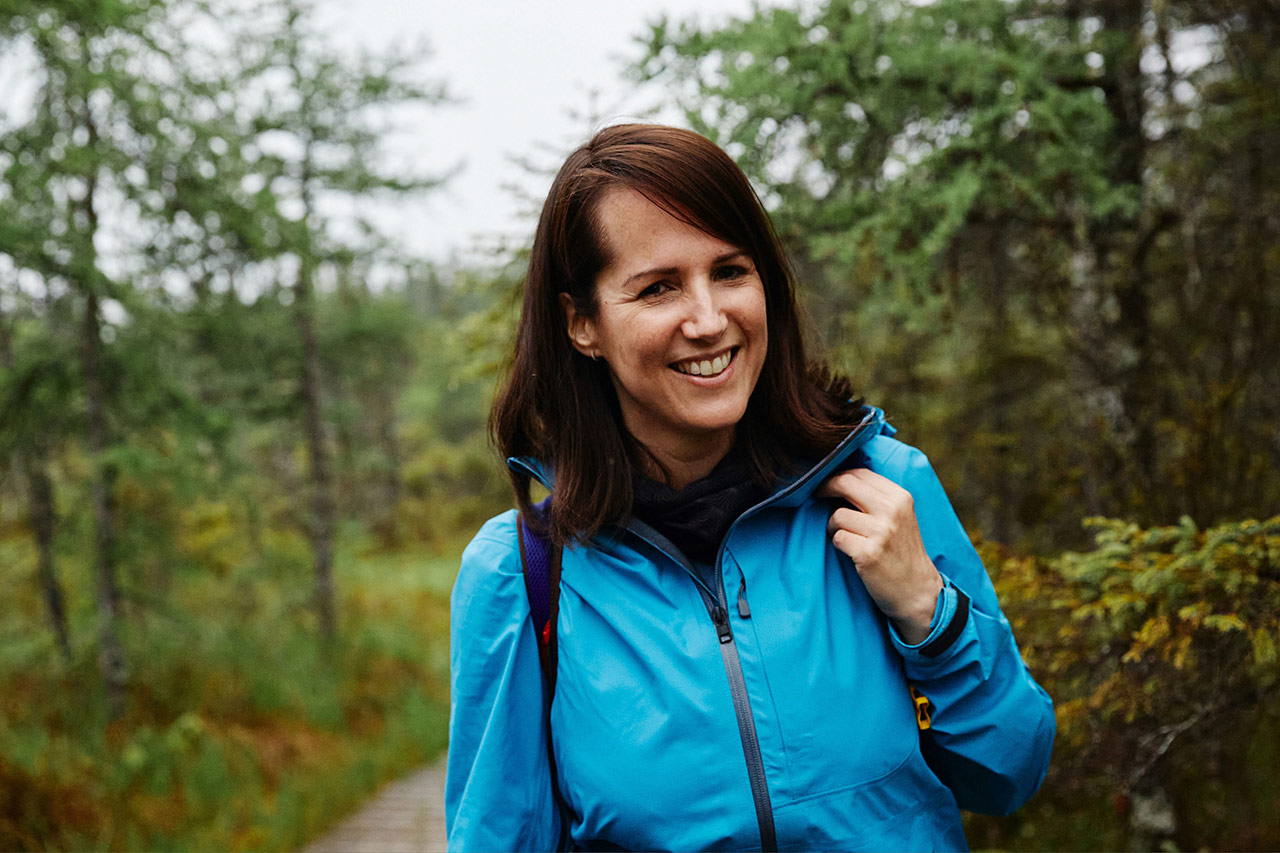 About Geneviève O'Gleman
Nutritionist Geneviève O'Gleman has a string of successes. She heads Savourer, a Web magazine dedicated to the pleasure of healthy cooking and voted best culinary website in Canada and ranked 3rd worldwide by the Gourmand Awards in 2020. Geneviève also hosts Savourer on ICI Télé. She is the author of 17 best-selling books. An avid outdoorswoman, if you're looking for her, she's probably out playing!