An adventure on four wheels
83 days | 16 destinations | 8,707 km
A story by our collaborator aboard the Sépaqmobile.
It's with a huge case of nostalgia, but especially with a lot of great memories, that I returned the key to my summer home, the famous Sépaqmomo. This summer, I had the good fortune to truly get close to nature and I can promise you that it was far from being my last expedition in our vast territory. I realized to what extent we have an important role to play in protecting the most beautiful landscapes of our province and this can start simply by discovering and understanding the world we share.
Here's a summary of what most gave me goosebumps this summer!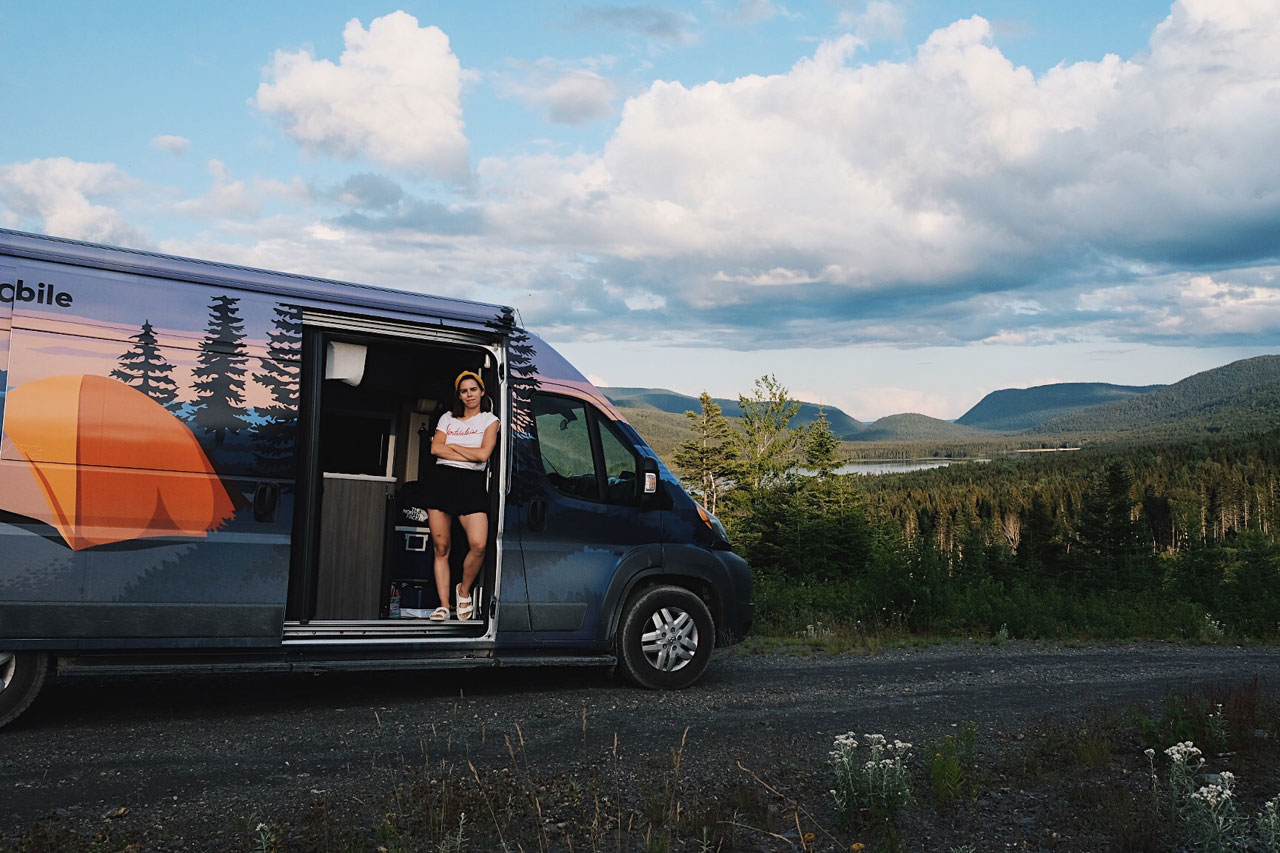 Gaspésie's peaks
Gaspésie is a place that I could talk about for a very long time. I fell in love with this destination and I'm already planning on returning this winter.
A nocturnal escapade on the water
A kayak and headlamp: that's all you need to spend a gentle summer evening at Parc national d'Oka, on Lac des Deux Montagnes.
My first walleye
As I headed to Réserve faunique La Vérendrye to fish for the first time, I was both intimidated and curious to discover this passion shared by many Quebecers. I had, as a bonus, the best fishing partners one could ask for, Karina, Fred (the wildlife reserve director), and Sébastien.
I'd really like to tell you that I looked like this when I reeled in my first walleye: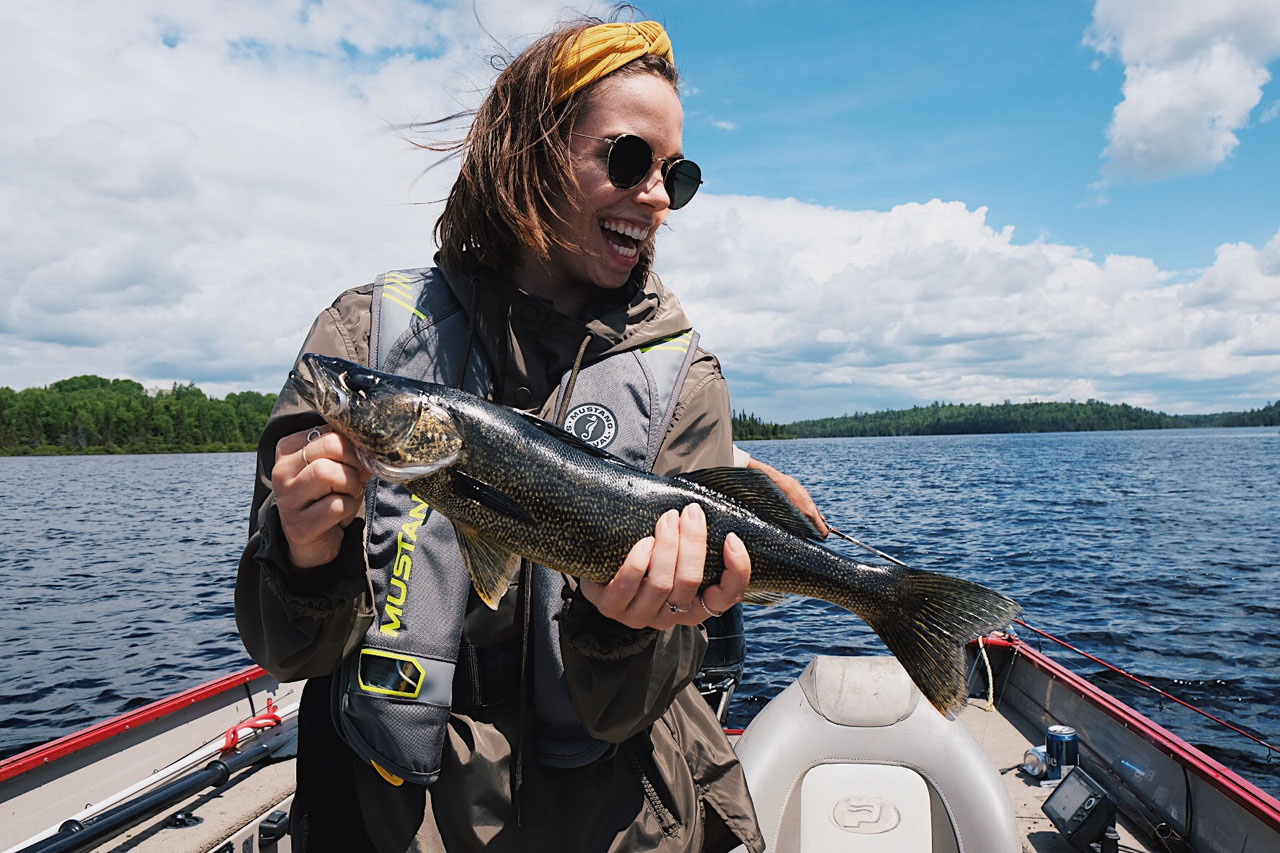 But to tell the truth, I looked more like this: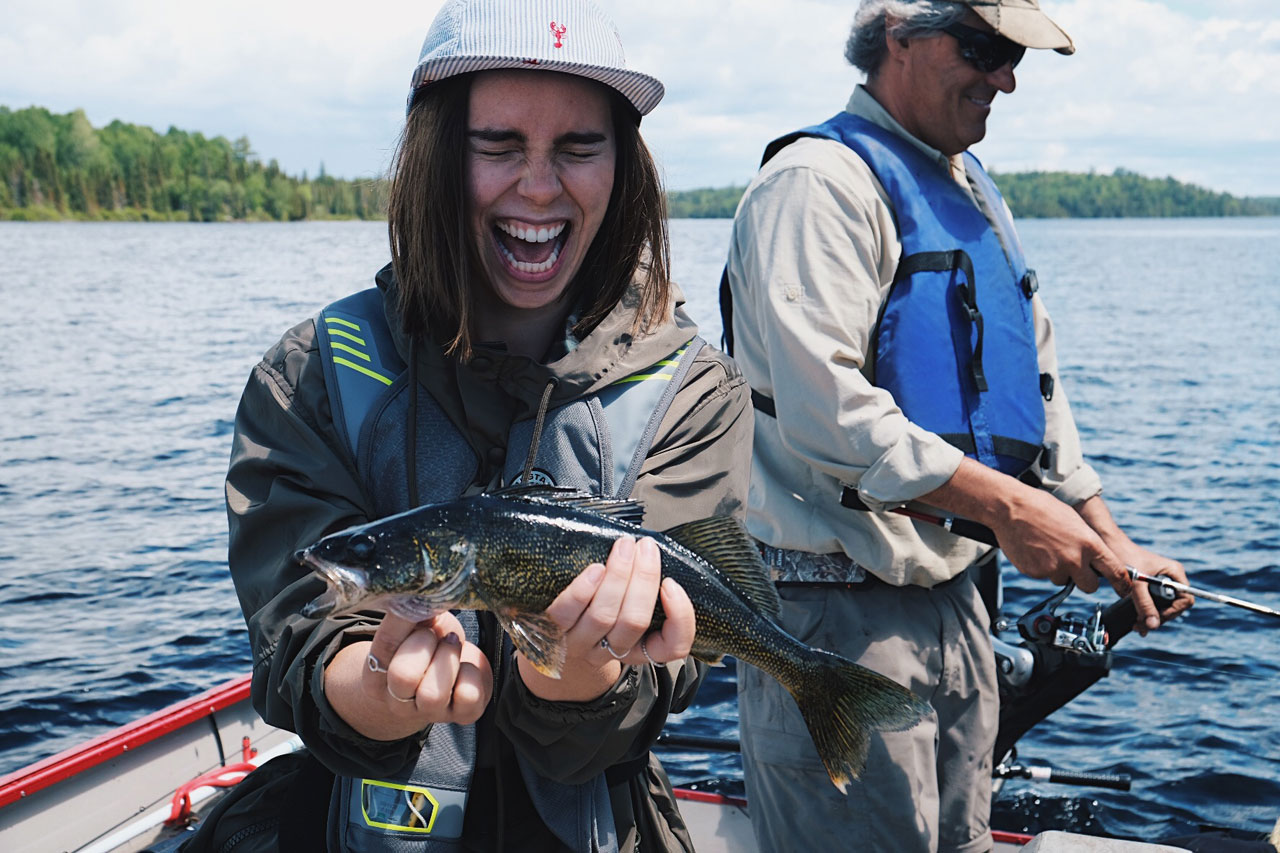 A huge thank you to Fred, whom we can see in the picture, for the tips and the shore lunch, and also for catching me when I came within a whisker of falling off the rowboat, 30 seconds before this picture was taken.
A magical morning at La Tourbière
On a beautiful summer morning, Valérie, Katleen, and I decided to set our alarm clock for 4:30 a.m. to admire the sunrise at La Tourbière trail of Parc national de Frontenac.
We were the first people on the trail, and there was a lot of magical energy (and also a few cobwebs). We topped off the morning with delicious crepes on the fire and a nap on the beach. What could be better?
Admiring the Fjord from on high
Like a good friend, I invited Catherine, who's scared to death of heights, to come and try the via ferrata of Parc national du Fjord-du-Saguenay. It's both an athletic and a mental challenge, but we quickly forget all that when we admire the landscapes and the fjord from on high.
I really couldn't wait to walk down the popular 85-metre-long suspension bridge!
We're lucky to live in such a huge and diverse land and we need to be more aware of its fragility. Sépaq's number-one mission is conservation. Many actions are undertaken to protect these natural jewels: identifying issues and responding quickly; closely monitoring the health status of parks (and of all our friends living in them); building partnerships with stakeholders from adjacent areas to reduce pressure from outside the parks; investing in conversation projects so all Quebecers will be inspired to adopt best practices to protect Quebec's natural environment; and many more besides.
A huge thank you to Sépaq for having trusted me during this crazy adventure! Also, a big thanks to all the exceptional people whose paths I crossed and who made this adventure an unforgettable experience.
I sincerely hope that I've made you want to discover our beautiful part of the country and to love it as much as it deserves.
Nanc'